Finding Girls For Sex in Santo Domingo, Dominican Republic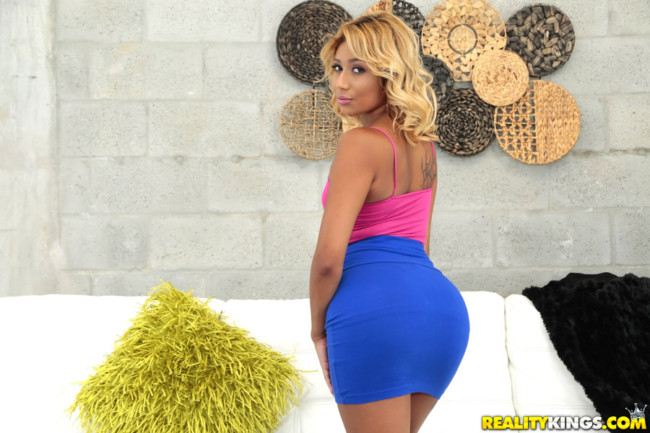 In this guide to finding girls for sex in Santo Domingo we will do our best to help you find the sexy ladies of the night you are looking for. However this is not a user friendly mongering place like Sosua.
As this Santo Domingo sex guide will tell you there isn't a true red light district in this city. However if you stay near El Conde in the Zona Colonial you will have plenty of options around you.
There are lots of freelance prostitutes out on the streets, casas which are brothels, strip clubs, and getting an erotic sex massage is pretty easy also. We don't really consider it a red light district because things are kind of discreet and a little spread out, but it pretty much is one.
If you are a single man looking to take an 'adult vacation' to this city then it is definitely the area of town you will want to stay in. The good news is not only can you find the monger and nightlife here but it is also an upscale touristy area where you will be pretty safe.
The street prostitutes come to try and get money from foreign men, and there will be girls that aren't hookers around as well shopping, working, or just enjoying their day or night. Even though this isn't a 'point and pick' mongering city if you stay here you will be fine.
We will start off talking about the casas, strip clubs, and prostitute pick up bars combining them all into one section. The line between strip club and brothel is pretty thin, no real need to distinguish between the two.
Then we will give some tips on how to get a happy ending massage before finishing up with how there are many Santo Domingo women interested in foreign men here. The best Dominican dating site will be the easiest way for you to meet them.
Strip Clubs & Brothels In Santo Domingo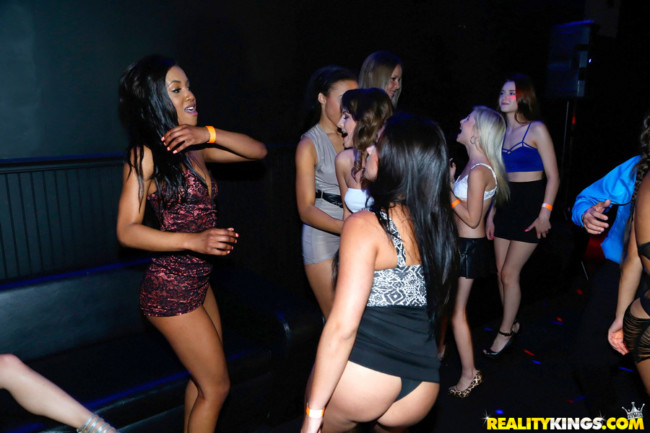 As mentioned the brothels are referred to as casas by the locals so if you want to ask a taxi driver for some assistance or are doing further research that is the name to know. Of course brothels are places where you go, choose a sexy lady, and have sex on site.
Then there are topless or full nude strip clubs and if we mention any here that means you can either have sex on site or pay an exit fee for the strippers to come back to your room. Generally at the casas there won't be any naked Santo Domingo girls dancing, but that isn't always the case.
Then there are some prostitute pick up bars where you also pay an exit fee and bring the hookers back to your hotel for sex. A good reasonably priced girl friendly hotel in Santo Domingo is Casona Dorado Hotel which is centrally located in the nightlife and red light district here.
If instead you wanted to head to a short time hotel a couple of options would be Costa Azul and Queens Cabana. They are located a little ways outside of town and are good for men who may need to hide the fact that they are hooking up.
It should be pointed out that many brothels, strip clubs, and prostitute pick up bars in the area have either closed down or changed names in the past couple of years. We are updating this towards the end of 2017, but by the time you visit these venues may no longer be around.
Good places to find girls for sex in Santo Domingo are:
Casa Azul
Casa Theresa
GBP
Girls House
Club Exclusivo
Tabu 2
Foxy's Strip Club
Baby Dolls
At any of the above listed brothels you should either be able to have sex on site or pay an exit fee to get a girl to leave with you. The first two casas are known to have some sexy prostitutes but also be quite expensive.
Somewhere like GBP on Plaza Guridy and Ave Pasteur will be a lot more budget friendly. Then there are some good freelance hooker pick up bars like:
Jaragua Merengue Bar
VIP Room
Bar at the Sheraton Hotel
The difference between these and the above is that you will not need to pay an exit fee. The sexy ladies of the night you find in these hookers bars are freelancers and they don't work for the bar.
Jaragua is one of the top casinos in the city and where many of the hottest hookers will go. They will also be some of the priciest. Other casinos may be worth checking out as well.
As we mentioned before the scene changes pretty quickly here. Ave Pasteur is a good prostitution hot spot but it is drying up a bit. You can always ask a taxi for chicas, girls, sex, massage, casa or a strip club. Or if you see a bunch of expats drinking at a bar see if they can help you out if the above info doesn't work out.
Erotic Sex Massage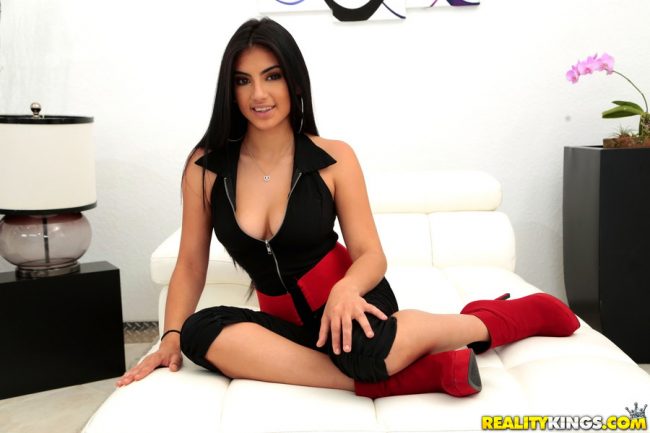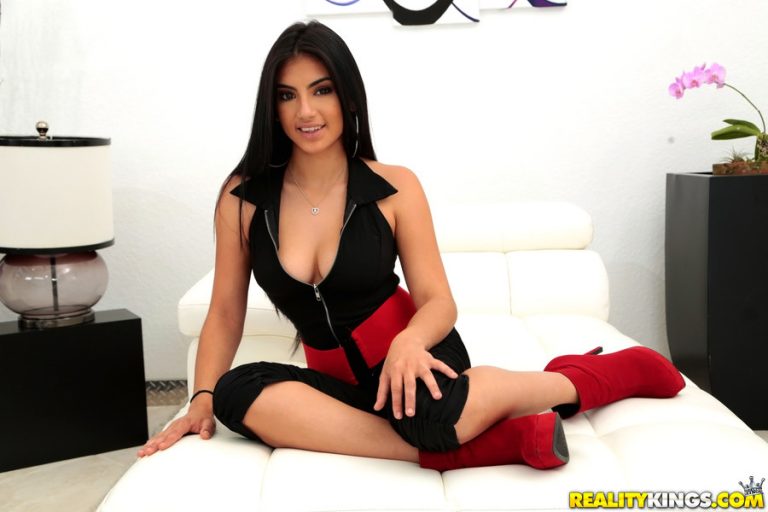 If you want to get an erotic sex massage in Santo Domingo with a happy ending that can easily be found as well. There are many spas or girls offering massage out in the touristy area of Zona Colonial.
When foreign men walk by these massage girls will call out to you or wave. If they are hot then it wouldn't be a bad idea to see what 'therapeutic services' they are offering.
A good pro tip is to ask them to do the massage back at your hotel. This is for two reasons, the first is that most of these spas are not in the best conditions. The second is if they agree to go to your hotel then you can safely assume a handjob happy ending will be given at a minimum.
More likely they will be giving a blowjob or a full service sex massage. These are one of the best ways to find girls during the day, there will be minimal street hookers out before the sun goes down.
Meeting Dominican Hookers Online
Since there isn't really a true red light district here a lot of guys prefer to meet hookers in Santo Domingo online instead. You can use an online escort service like Club Chica which will cost you $100 for a few hours or you can meet online freelancers.
We will soon be telling you about the best dating site which is Dominican Cupid and you can find some call girls on there. Or you can use dating apps like Tagged and Tinder to also find escorts.
Many of the call girls on these sites will be hoping to make some money but you don't always have to break the bank with them. The prices are going to be up for negotiation but if you want to find cheap sex in Santo Domingo putting in some hours online can help you find some budget hookers.
Many of the ladies of the night you see will also be active on these sites and apps. This is a good way to meet escorts all around the country.
Price For Sex And Prostitute Tips
In a poor country like this you really never know if any of the sexy ladies you hook up with are hookers or not. You may think you are pulling a non pro girl from a nightclub and then have her ask for money in the morning after you get laid.
If you are the type of guy that doesn't like to pay for sex then you may have a hard time discerning who is who at the nightclubs and pick up bars in Zona Colonial. If a girl is out with a group of friends, dancing, and having a good time then maybe she isn't a hooker.
Women who are sitting at the bar eyeing all the foreign men who come by or staring at their phone looking like they are killing time might be on the clock. It takes some experience to figure out who is who, but even experienced punters can get tricked.
If you really don't want to pay a prostitute just ask. Do it in a polite way like 'the last girl I was dancing with asked me to pay her to come to my hotel, do you also want me to pay?'
Don't do it in an accusatory way, have a smile on your face and keep the mood light. It is a bit awkward but a necessary evil. Or you can just go with the flow and if she asks you to pay her in the morning give her what you think is fair.
As far as the price for sex in Santo Domingo that can be hard to pin down. Some of the nicer casas may charge around 5,000 or 6,000 pesos for a couple of hours. Those are the same prices the hottest hookers at Jaguara may also be asking for.
At the current rate of exchange of a little under 50 pesos for every $1 USD that is a lot of money in a third world country. Most casas should charge in the 2,000 to 3,500 range, and most street or bar prostitutes should charge the same.
An erotic sex massage can often be had for around 1,500-2,500. The casas are the only ones that really have a set price, but if you are taking a hooker off the street, a strip club, a massage or a pick up bar then everything will be up to negotiation.
If you want to pay her price then go have fun. If not then go on with your day and try to find another that is more in line with your budget.
We have written a lengthy guide to dealing with Dominican hookers but here are some quick tips. Always negotiate in pesos not dollar, if foreign men talk in dollar they will smell blood and try to overcharge you.
Try and do a short time session first and if you like the girl after round 1 then ask if she wants to do long time. If you start off with a long time and she doesn't perform well it will be really hard to get out of it, where as it is easy to turn a short session into a longer one by offering more money.
Good hooker safety tips are never leave your drink unattended. Druggings aren't really common here but don't give them a chance. Also don't leave any loose cash or valuables sitting around the room. Most theft comes because of an easy opportunity so don't give them one.
Other then that just make sure any girl you go with is over 18 years old and don't mess with drugs and you should be alright. If you were looking to get kinky in the bedroom you could visit sex shops in Santo Domingo like Strip Factory.
Santo Domingo Girls & Dating Guide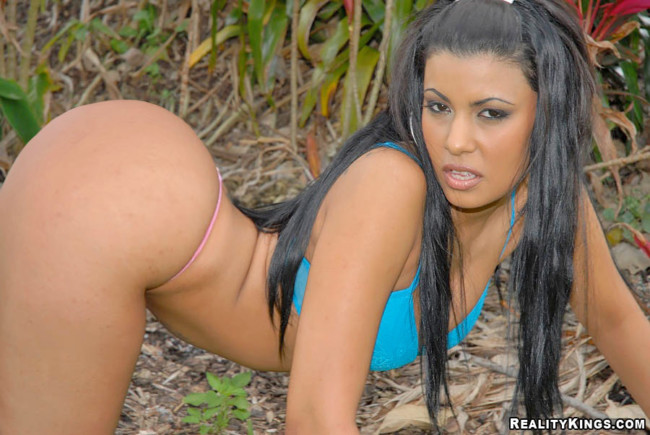 There are lots of Santo Domingo girls interested in foreign men and for a variety of reasons. For some it is just to get paid, others may want a serious relationship, and some may just want to hook up.
This city is a bit rough around the edges so you probably want to stick to the nicer areas of town if you want to pick up women that aren't hookers. Luckily if you stay in Zona Colonial you won't have to go far to do so.
Speaking Spanish will be very helpful to your cause. If you don't speak any then you are probably going to have to pay to get laid, but if you can speak their language and have a little game then free sex shouldn't be that hard to come by.
You will have to pay for a meal, drinks, or Uber rides but you get the point. Definitely use Uber here whether for you or if you are inviting girls over to your place.
For day game you can walk around El Conde and Zona Colonial or head to malls to meet women like:
Galleria 360
Agora
Acropolis
Blue Mall
Mega Centro
When it comes to ladies of the night you can try to meet single girls in Santo Domingo at pick up bars and nightclubs like:
We will once again stress that it will be hard to know if they want to get paid or not.
Dominican Women Seeking Foreign Men Online
We mentioned before that you can meet hookers online here, but you can also easily meet Dominican women seeking foreign men online as well. Some may want money, but you can find a good woman in Santo Domingo, they aren't all hookers or gold diggers.
The more Spanish you know the better you will do. English levels are quite low so at least learn a little bit of Spanish if you will be in town for awhile.
It is a lot easier to screen out hookers on Dominican Cupid than in person. If you don't want to pay hookers you can put that in your profile, or you can politely ask 'some girls on here asked me to pay them to meet, do you also want me to pay?'
That way you get a better understanding of a ladies true intentions before you meet. Them just invite them out for dinner, drinks, dancing, or to take a walk along the Malecon boardwalk in Zona Colonial.
There are plenty of single girls who want to hook up with foreign men here and not all of them want to get paid. Some may just want to get laid, some may be looking for a foreign husband.
Whether you want to hook up or meet a good woman in Santo Domingo Dominican Cupid will be the best site to use. Log on a week or ten days before your trip and get as many numbers as you can, girls can be flaky after all.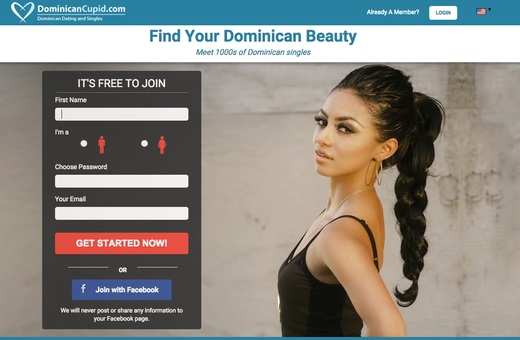 Good Luck Finding Sex In Santo Domingo
While this may not be the easiest mongering destination with a true red light district you can still find what you are looking for. When a foreign man has boots down in Zona Colonial opportunities will present themselves to him.
Have your eyes open and try to politely chat up any sexy ladies that you see. Some may have an interest in your wallet, some may have an interest in your passport, others may have an interest in your dick.
Either way getting laid will not be a problem at all. If you wanted to read more about all of the great available nightlife in the Dominican Republic check out this eBook guide.
Good luck trying to find girls for sex in Santo Domingo.