Finding Girls For Sex In Sao Paulo, Brazil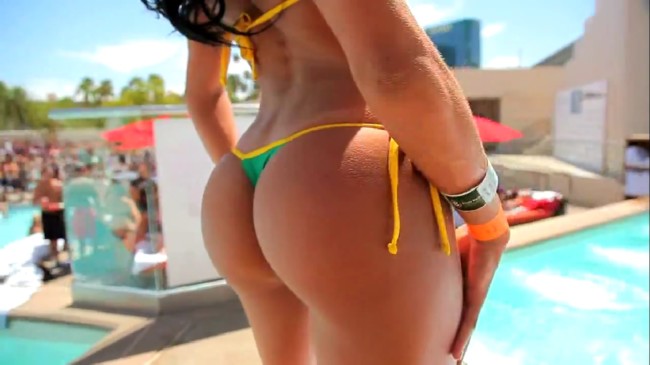 While Rio de Janeiro gets all the fanfare when it comes to mongering there are many options for nightlife in this country. Finding girls for sex in Sao Paulo is a great one with many possibilities as this guide will detail.
Of course there are many things that will be hard as there are any time you are in a new massive city. If you count all of the suburbs here there are over 20 million people.
It isn't the easiest place to maneuver, and of course it isn't the safest either. If you take the time to learn some Portuguese before you come that will definitely help you out quite a bit.
You should probably try to book a condo off AirBnb in the Pinheiros area. This is a business district that is pretty safe and has plenty of nightlife options around.
You can use the metro to move around the city and Uber is also here and can really be helpful. But that is enough about logistics, this is a post about finding girls for sex in Sao Paulo after all.
There are many ways to accomplish that, but this Sao Paulo sex guide will definitely focus on the great brothels that come in different varieties. There are also freelance prostitutes, online escorts and erotic massage parlors. Or you can try to meet single girls interested in foreign men on Brazilian dating sites that aren't hookers as well.
Lots of options, but the brothels seem to be the most recommended by the local mongers so lets start with them. At the time of writing this you get 3.6 real to $1 USD.
Many Names For The Brothels In Brazil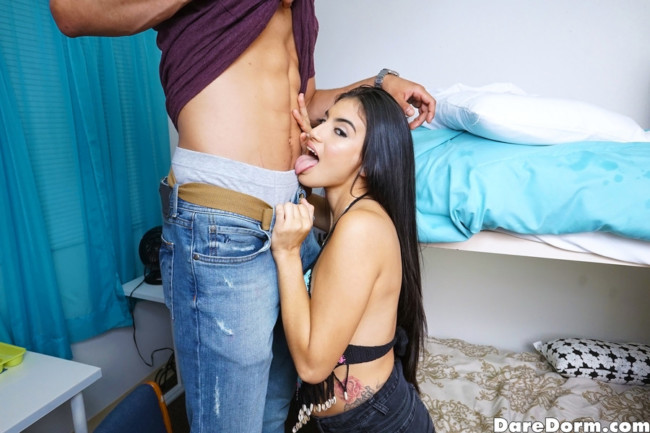 If you read around on various mongering message boards or trip reports about guys finding girls here you might come across things like boates or prives in Sao Paulo. These are just different words for brothels, and you can have sex at all of them.
Many of the massage parlors in town could fall under the brothel label as well. Just know that any place you read about on this page is somewhere that you can find girls for sex easily.
Lets start with one of the nicest brothels, we are pretty sure this qualifies as a boate. It is called Scandallo, it is huge, and you will literally find hundreds of girls there most nights.
The prices are expensive with a 200r entrance fee but that is consumable so you can get food and drinks inside. You also must pay 200r for the room, and the hookers working here will be asking for far more than most places.
The price you pay the girls is negotiable, but the average seems to be somewhere around 600r for an hour. This means in total you are paying around 1000r, making this one of, if not the most expensive options in town.
The good news is that you probably will find the hottest girls here. It also is so huge that it is a great place to go and get numbers from the girls to try and set up visits to your place when she isn't working for a discounted rate.
Another huge brothel with a ton of Sao Paulo girls working would be Casarao located on Avenue Augusta. It is another expensive option, but quite a bit cheaper than Scandallo.
The entry fee is cheaper here at 20r and you get a free beer. The room is 70r and the girls will generally want between 250r and 500r for the hour.
So lets just call this one 500r in total, which is still a lot more expensive than most places, but you get a huge selection of sexy girls to choose from. You could also check out Cafe Photo, Bomboa 222, or Cafe Millenium.
Here is a longer write up on the best boates in Sao Paulo.
Cheaper Brothels In Sao Paulo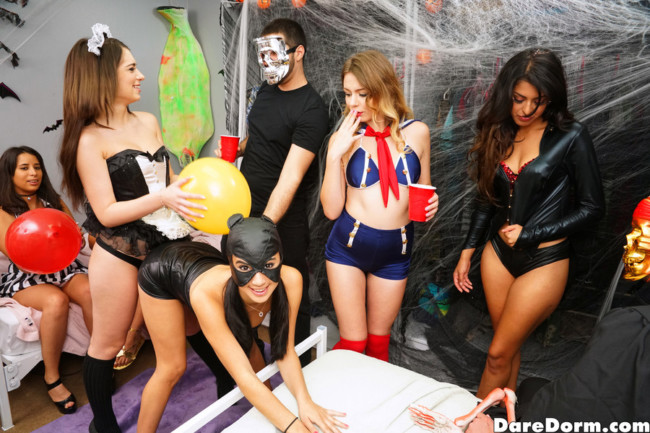 While the brothels listed here are certainly not the way to find the cheapest sex in Sao Paulo they are pretty solid value. These are known as 'prives' and aren't as luxurious as the above boates.
You also will find fewer women working in them, but there will still usually be 10-30 or so to choose from. One known as Brooklyn costs 240r for an hour.
Then there are quite a few others around town that generally charge around 100r for a half hour and 150-200r for a full hour. Some more popular brothels are:
Prive Sensacao at Rua General Jardim 242
Vani's Way at Rua Dom Antonio Galvao 266
Prive Clube das Rosas at Rua da Rosas 732
Prive Delírios at Rua dos Otonis 439
Unique is another that is located near Metro stop Sao Judas. Head out the south exit and take a right at the Honda car dealership that is very close. Unique is a block away.
If you head to Avenue Sao Joao 563 there are some very cheap brothels in an apartment building that charge under 50r. This is where you can find very cheap sex in Sao Paulo, but expect grim conditions and less attractive girls.
Erotic Sex Massage Spas In Sao Paulo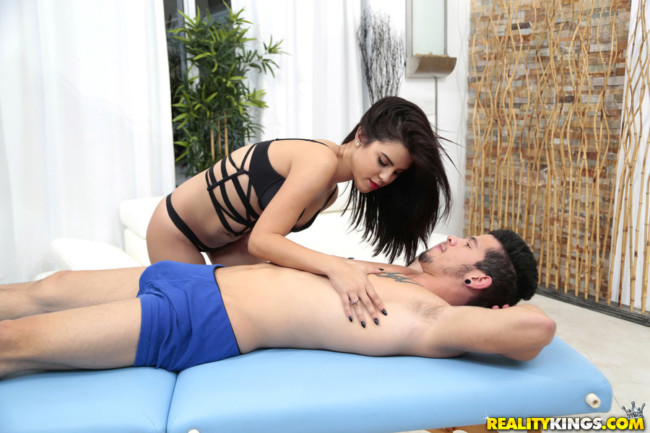 Again the line between brothel and massage parlor can be very thin here. If you walk by a massage parlor and there is a red light by the door you can probably get a happy ending.
If you get presented with a lineup of sexy Brazilian girls that are scantily clad in tight dresses or lingerie, well, you know where you are at in that case. Don't expect much of a massage to go down, but fun times can be had.
The prices will probably be the same here as the mid level brothels. Some known erotic sex massage parlors in Sao Paulo are:
Onna Massagem at 925 Ave Conselherio Rodrigues Alves
Models and Professional Masseuses Vogue at Alameda dos Aicas 1272
Clinica Kahunas
You can always hop in a taxi and ask for massage or girls and he will know where to take you.
How Much For Anal Sex?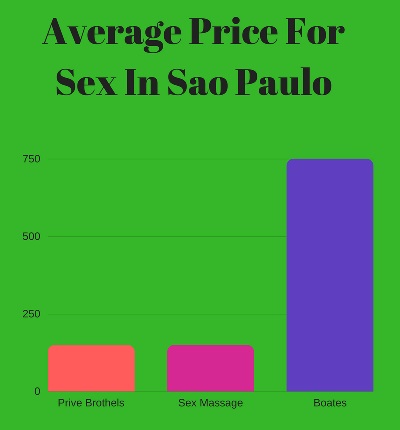 Brazilian call girls are far more open to anal sex then most girls around the world are. It is just what girls do when they have sex, but often times the hookers will charge a little extra for anal.
It seems that there is a standard expected tip of 50r for anal or other things like CIM (blowjob finishing in a girls mouth.) Another thing you should ask about at Sao Paulo brothels is membership cards.
Many will have things like visit 6 times and the 7th is half off. Or visit 12 times and the 13th is free. If you are going to be in town for awhile inquire about them.
Meeting Sao Paulo Escorts Online
The areas where street prostitutes hang out are not very safe so we aren't going to recommend any. You will probably see some hookers in nightclubs around town so always be on the lookout for too much eye contact or other obvious signs the girl is working.
If you want to try to meet escorts online instead of going to the brothels then you can use dating apps like Tinder, Badoo, or WeChat. It won't be hard to figure out who is working or not.
A better idea would probably be to head to Casarao one time, pay the 20r entry fee and get as many numbers as you can. Then start adding the girls on Facebook and build a network that way.
There are plenty of escort services in Sao Paulo that you can find on Google, but how much you want to trust them is up to you. It is safest to have the call girls come to your hotel or an apartment with security at the door.
Don't ever leave your drink unattended with an escort. Also ask to get their Whatsapp number and have them send you current pictures or do a very quick video chat with the call girl before she comes over.
Then make it clear that you will only pay that escort whose pictures you saw or who you video chatted with. That way they won't try to pull a bait and switch on you.
Mongering Map
That wraps up the mongering section of our Sao Paulo sex guide, here is a map to help you locate some of the venues for adult entertainment mentioned here. It needs to be pointed out that maps aren't easy to make in foreign countries and some places might be a couple blocks off.
Group Sex & Swingers Clubs
You can also find some good swingers clubs in Sao Paulo. They like to keep things pretty discreet so there isn't a whole lot of info on them available.
Some of the best group sex clubs in town are:
Remember that single men are generally not the main target for an orgy. Try and bring a date along with you or expect to pay extra or get rejected at the door. The easiest way to find a date might be to use Adult Friend Finder, this city has the second most female users of any in South America on that adult dating site that is all about hooking up.
Sex Toy Shops
If you wanted to visit some adult erotic shops to buy sex toys then you could head to:
Meeting Non Pro Girls In Sao Paulo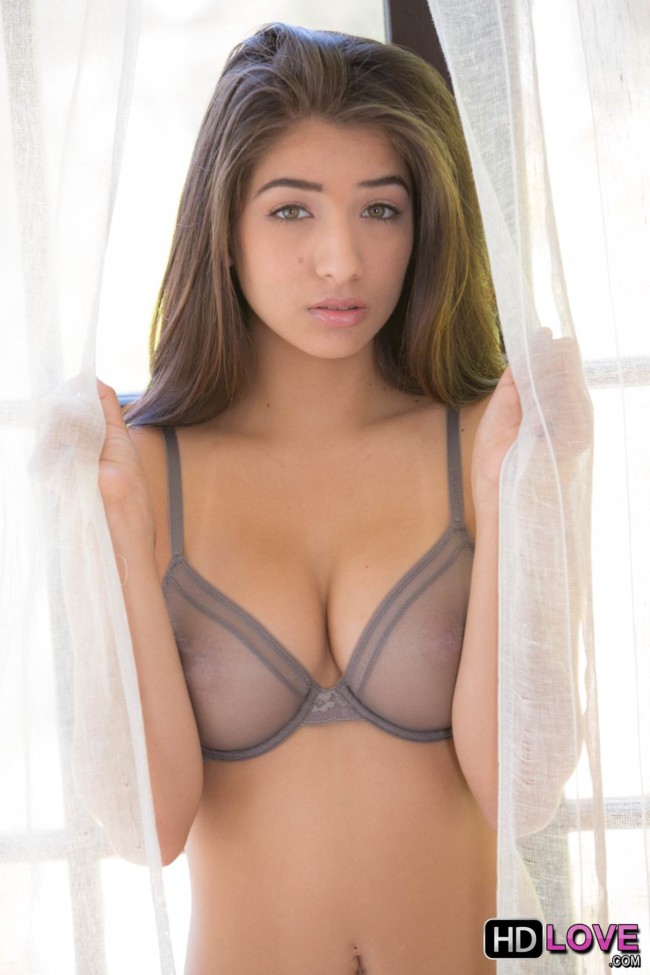 What if you want to try and meet single girls in Sao Paulo that aren't hookers? Well there are many ways to do that as well which we detailed in that post.
There will be lots of girls with jobs working and living in Pinheiros that aren't quite ready to settle down but still want to have sex from time to time. That is a safe place to try and meet girls interested in foreign men.
However the easiest way will be to hop on to Brazil Cupid which is the biggest dating site in the country. You can find thousands of single sexy girls on the site from all over the city.
That way you won't have to travel around to sketchy areas of the city, you can meet girls from all over from the safety of your room. Remember that when meeting Sao Paulo girls seeking foreign men the more Portuguese you know the easier it will be.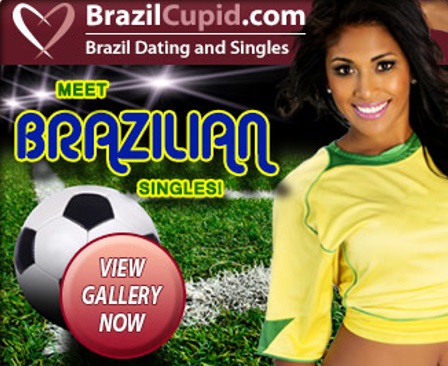 Good Luck Finding Sex In Sao Paulo
There are many options for mongering here, the brothels in all of their various forms are definitely the best way. Get any sexy prostitutes number and Facebook when you meet her and start growing your contact list.
Then you can start ordering delivery instead of going out to the brothels and paying the room charges. There are ways to find cheaper sex in Sao Paulo like that one cheap brothel we told you about, but some others can be quite dangerous.
Of course nothing is cheaper than free and the easiest way to meet single girls is on Brazil Cupid. This eBook guide has more tips on taking your first trip to enjoy the Brazil nightlife, a lot of which revolves around finding girls for sex in Sao Paulo.