Finding Girls For Sex In Siem Reap, Cambodia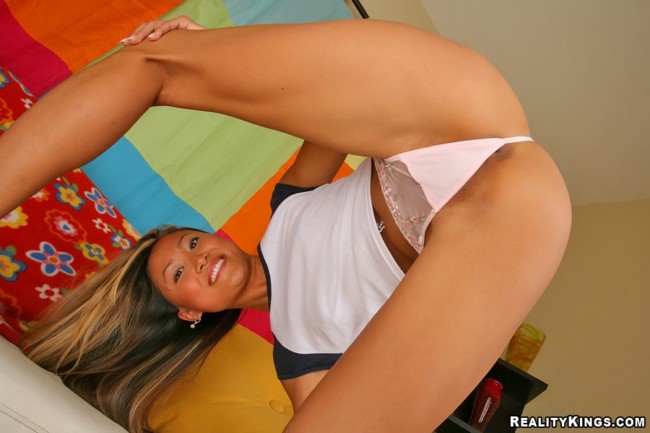 Many people backpack across Southeast Asia and visit Angkor Wat along the way. Guys that travel here will constantly be offered help with finding girls for sex in Siem Reap by tuk tuk drivers and other local guys.
They may wonder if following the lead of a tuk tuk driver they don't know is safe. Generally it will be, this is a very poor country and these guys are looking for any way to make a buck.
There really aren't many scams around these parts, the local guys will get a commission from any brothel or KTV they take you to and that is their motivation.
You might be one of the few unlucky ones that walks into a scam but in the rare case that happens it won't be very expensive to buy your way out of it. For the most part they really will be your safest and best bet when it comes to finding girls for sex in Siem Reap.
Prostitution is rampant in Cambodia, you will be much better traveling to Phnom Penh or Sihanoukville for it then here. They try to keep this city as clean as possible because of all the tourists that aren't sexpats that come in.
But where there are tourists there will be hookers, and you can easily find them here. You can also use the best dating site in Cambodia to meet non pro girls.
Having Sex With KTV Girls In Siem Reap
Starting this Siem Reap sex guide off with KTV's seems out of place but it is probably the best all around way to monger here. The trick is you don't actually want to do the action in the KTV because then full sex probably won't be available and the best you can hope to get is a handjob or blowjob.
Instead you want to talk to the mamasan or papasan (managers) and tell them what you are looking for. Let them know you are looking for a girl to bring to your room and they will know which girls will be up for what you are expecting.
How much to pay for this is hard to say because there really is no set price or barfine system. Remember that this is a tourist town and they are going to expect you to be a complete noob and try to rip you off.
If you can get this for $60 you have done well, maybe $80, but expect them to start them to start the bidding at $100 or more. That is a lot of money in Cambodia, if they aren't going down head on to the next KTV until you find what you are looking for.
The best place for this will be at 'Khmer Pub Street' and you need to ask a tuk tuk to take you there. This is not the famous 'Pub Street' that foreigners go to, this is a more local spot for richer Cambodian guys.
There are many Siem Reap adult KTV's here that have plenty of hot girls. This way if one won't allow take out you have plenty of others in the same area and you will surely find what you are looking for if you are willing to pay for it.
The goal of KTV's is to rip you off by buying drinks and paying girls to join you in the room. Typically you pay some sort of fee for an hour like $10 and then pay $10 per girl per hour as well.
Then your drinks will get charged and they will charge you for this and that. By the time you finish up you get hit with some huge bill and don't realize what you spent all this money on.
Don't fall for that, take out is the much better option. A few of the more upscale KTV's in Siem Reap are Platinum, Top Town, and Sok San. In all of those there will be an attendant in the room (to poor you drinks constantly to get every dollar they can from you) but in one called Pattaya you can request that you get no attendant.
Those are not going to be the best options for takeout, but you could possibly go there to meet a hot girl and get her number. Treat her well in the room and she may visit you again in the future. Since those are the expensive ones they may have hotter girls.
But Khmer Pub Street will be the easier way to have sex in Siem Reap with a KTV girl, just ask a tuk tuk driver to take you there.
Finding Brothels In Town
Tuk tuk drivers will also know where there are cheap brothels in Sieam Reap. You will constantly be asked if you want girls, lady, lady massage or boom  boom when you walk around the tourist Pub Street, these guys know where to go.
They may know of a freelance prostitute, but most likely they will take you to a cheap brothel. Here you can get some quick sex for around $20. The price will be higher at first, but you can negotiate pretty hard.
Local guys pay $10 but you won't get it that low, shoot for $20 and just about any brothel in town will accept your payment.
Sex Massage With Happy Ending
There are lots of massage parlors in town and you can get a happy ending at some of them. However at these sex massage parlors in Siem Reap expect the happy ending to be a handjob most of the time.
A $10 tip should be enough to get the handjob, some may ask for more, if you really want to lowball them then $5 may work. Don't expect a blowjob or a full sex massage but you never know, Cambodia isn't a great country for erotic massage.
Freelance Prostitutes At Pub Street

They don't allow as many freelance prostitutes in Siem Reap to go to Pub Street as they used to, but you can still find some. Cambodian girls are very conservative so if they are out after dark there is a good chance they are a pro.
The prices should be pretty cheap here, but like always in a tourist town expect them to start the negotiation high. Many girls will go for $20-$30, some of the hotter ones may hold out for more.
Tuk tuk's can probably also help find freelancers.
Meeting Escorts Online
Use any dating app like Tinder or WeChat and you will be able to find some Siem Reap escorts online. It won't be hard to tell the pros, if they have sexy pics up or ask 'what hotel you stay?' they are hookers.
The 'people near you' feature on WeChat will probably be best. Look for girls who have code words like massage, escort, service, or any other prostitution slang. Or overly sexy pictures, Khmer girls are very conservative and don't show much skin most of the time.
This isn't a great place for online dating so you probably shouldn't even waste your time swiping right if you want to meet local Cambodian girls. Might be able to have sex with tourist girls though.
Asian Dating is the best online dating site for Cambodia but it is better for finding a girlfriend then quick bangs. No hard sell here, if you want to hook up with easy girls online that aren't hookers head to the Philippines or Jakarta.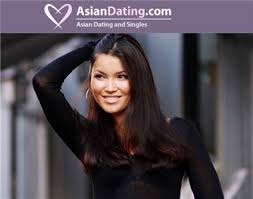 Good Luck Finding Girls For Sex In Siem Reap
This is definitely not a great place to take a mongering vacation but there are options. The tuk tuk guys are going to be the most helpful even if it seems sketchy.
Maybe 1 out of 300 guys who takes a tuk tuk up on his offer for 'want lady?' ends up regretting the decision. The odds are definitely in your favor that nothing bad will go down.
Head to the Khmer Pub Street and try to find a sexy KTV girl to join you for the night. That is the best way to find a hot girl for sex in Siem Reap. There are much better places to find girls in Cambodia and this travel guide for men breaks them down in detail.