Finding Girls For Sex In Sihanoukville, Cambodia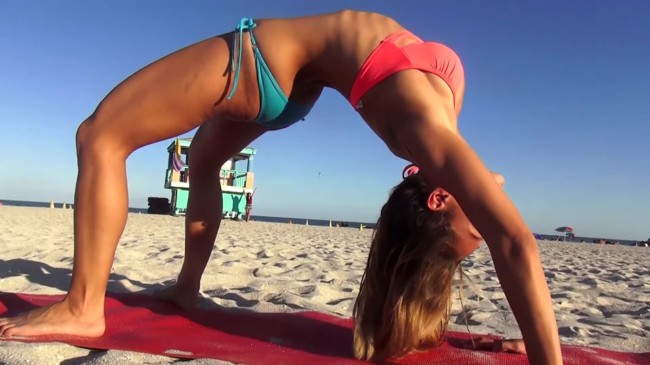 Every year more and more tourists visit Cambodia and tourists love to hit up the beach. Well, Sihanoukville is the best beach town in Cambodia so it is getting a lot of visitors, and anywhere there are tourists you can find girls for sex.
Cambodia is a very poor country and there aren't many job opportunities. Many girls will turn to prostitution instead of working in a factory to make $70 a month working 28 10 hour days.
That means the nightlife in Sihanoukville gets lots of freelance prostitutes around that make it a great place for a single guy to travel. You can find so many different girls here in many different places and will surely have a good time.
You will find quite a few expats living here because of the low cost of living, the very easy visa, and of course the great nightlife. There are many places to find girls for sex in Sihanoukville but here are the main ones.
This guide is more about what is available, if you need some help with the logistics and where to find things check out this post with many maps of the red light districts.
Meet Ladies Of The Night At Ochheuteal Beach
Every night the hookers in Sihanoukville flock to Ochheuteal Beach because that is where most of the tourists are. There are a few main bars that they hang out at and it is easy to pick them up as they stroll from one bar to the next as well.
Early in the evening many will hang out at Utopia which is just off the beach and at the top of Serendipity Road. It is a 5-10 minute walk from there down to the beach and when you get there take a left.
Maybe 50-100 meters in on your left you will walk past 'Dolphin Shack' which is the best spot to find a freelance prostitute. It is an open air style bar with a small dance floor with a small patio out front that leads out to the beach.
Another 200ish meters down to the left you will find JJ's which is the 2nd best spot to find a working girl. There will be some other bars around but these two are the main ones on the beach.
The freelancers hit the beach around 10pm and it goes pretty strong until 3am or 4am. The price for a freelancer here is always negotiable but $20 should be able to buy you a couple of rounds.
The more attractive girls may want $30 for all night, and some girls will go for $10 short time. Cambodian girls don't generally speak very good English and you don't really need to party with them before you head to the room.
If you see some sexy ladies of the night at these beach pick up bars you can walk up to her and say 'want to come with me?' and there is a very good chance she will say yes. It is very refreshing when hookers know they are hookers and don't make you try and pick them up which makes Sihanoukville nightlife a great place to pick up girls.
This will also be the main place for anyone to go who is trying to find ladyboys in Sihanoukville. They will be out partying with their girlfriends on the beach every night. If you don't like paying for sex then try and hook up with female tourists partying in the same bars as the hookers.
There will be many tourists at the beach during the day and partying out in the nightlife here on on Koh Rong as well. You can try and run some game on them if you prefer them to Asians. You can read more about the other beaches here.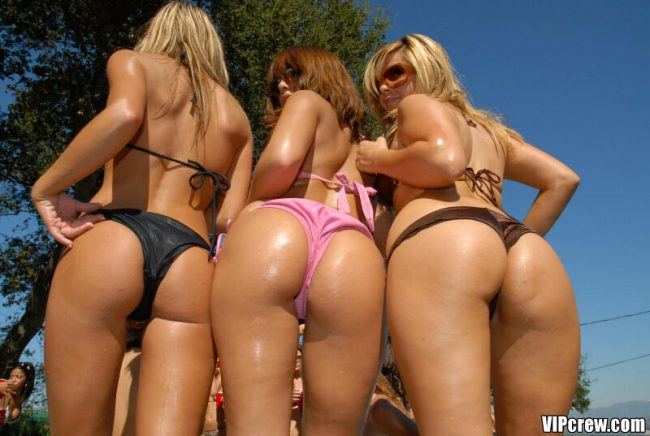 Girly Bars & Beer Bars In Sihanoukville
There are some girly bars aimed at tourists and some beer bars with girls that are more for the expats living here. While the party atmosphere is on the beach if you like more laid back nightlife you will like these places more.
The main girly bar area is called 'Victory Hill' and it is about a 10-15 minute ride from the beach. Don't show up here and expect to see anything wild like an Angeles City girly bar or a Pattaya Go-Go. Instead there will be some available girls sitting around waiting for customers and lots of pool tables.
If you want to bring a girl back to your room you can pay a very cheap $10 barfine and negotiate the rest with the girl. They will probably ask for $50 to start but it is negotiable. You should be able to get them to come for a few hours for $30ish.
Another girly bar area is the Golden Lion Plaza but it is a bit smaller then Victory Hill. You can also find many bars all throughout the city that have available girls. If you aren't sure if the girls can be barfined just politely ask and the answer probably will be yes.
There are a lot of guest house/restaurant/bar type establishments. The ones on Serendipity Road or right by the beach will not have barfines. But the ones off Serendipity and closer to downtown will have them.
The girls will charge a bit more then the freelancers when they are at work, but the nice thing is that many of these girls will head straight to the beach after work and then you can get the cheaper price if you pick them up there.
You can also try out the KTV's and hostess bars but they can be very hit or miss.
Brothels For Sex In Sihanoukville
There are also quite a few brothels in Sihanoukville and some of them are right in the middle of town. In the downtown area you can find 'Blue Mountain' which is a street that has quite a few shacks with girls.
They will only be staffed by Vietnamese girls and you can find some very sexy girls here. They aren't the super nice brothels like the German FKK's but they get the job done.
It is hard to put a price on these because first timers will pay one price and return visitors that go often will pay another. If you get a motorbike driver to take you there expect to be asked to pay $30 but you can easily get it down to $20 or maybe $15.
If you show up on your own bike you should be able to get for $15 or maybe even $10. Some expats will negotiate $10 with the mamasan and then give the girl a $5 tip so the girl gets $10 and the mamasan gets $5.
In this same area there are many other places where you will drive by and see a few Vietnamese girls sitting around outside and they may wave at you. If you see anything like that after 9pm you can pretty safely assume they are open for business.
One other place where you can find these is called the Chicken Ranch out by the ports but it is pretty far away. The girls there will be Cambodian and very low prices have been rumored to be available.
There really aren't any good erotic massage parlors in Sihanoukville so these are your best way to get a happy ending. Cambodia sex massage is not near as common as in neighboring Thailand.
You could try to meet single girls around Cambodia on Asian Dating and invite them to come stay with you at the beach.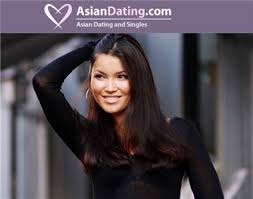 Have Fun Enjoying The Sihanoukville Nightlife
This is a quaint little town that has a very laid back feeling to it as most beach towns do. There is still plenty of nightlife here to keep you occupied.
Cambodian expats get a lot of nice perks for living there. It probably has the lowest cost of living of the main expat destinations in SEA and also the easiest visas.
If you are looking for a place to take it easy then this is a good spot to visit. One of the nice things about mongering here is there are both Cambodian girls and Vietnamese girls so you get good variety.
If you are looking for girls for sex in Sihanoukville there are plenty of options for you.  This travel guide for men breaks down all of the best mongering in Cambodia.