Finding Girls For Sex in Sosua, Dominican Republic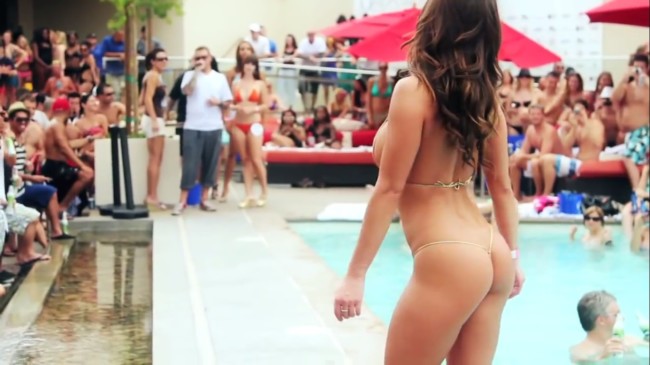 Welcome to our guide to finding girls for sex in Sosua. Foreign men have been traveling to the Dominican Republic to meet the sexy women here for many years and for good reason.
This Sosua sex guide will detail exactly what a single guy needs to know before he tries to pick up prostitutes in the nightlife here. We have also done a travel guide that covers things like how to get here, where to stay, where to eat and other travel tips but we will only briefly mention them here.
There is already plenty of stuff to talk about when it comes to adult entertainment in this town. The easiest cliffs notes version of all the travel talk is come here and stay near the red light district located on Pedro Clissante around Dr Rosen.
If you follow that advice and put your boots on the ground there then you will be perfectly located to find what you are after. There will be street girls, prostitute pick up bars, erotic massage spas, and you can easily meet hookers online as well.
Some cities can be difficult to monger in, but a quiet and laid back Caribbean island beach town like this isn't one of them. Get a centrally located hotel in the red light district and let the nights lead you where they may.
We will start off by talking about how the prostitution scene is always evolving here. Then we will mention the current best prostitute pick up bars, talk about other ways to meet hookers, and talk about the best dating site in the Dominican Republic that can be very worthwhile to use as well.
The Red Light District Is Changing
It is not really easy to write a Sosua sex guide because the red light district here is changing. They are trying to make this a more family friendly travel destination and certain adult entertainment establishments get closed while others do not.
There are even torn up sidewalks around town where the street girls used to pound the pavement. Some times there are police hassling the prostitutes, other times things seem just like they did 10 years ago.
You just can't be sure what the scene will be like when you visit, but even in the tougher times you don't have anything to worry about. As long as the girls you go with are over 18 years of age and you aren't messing with drugs or other illegal activities you will be fine.
The cops aren't going to bust you for picking up a prostitute, they just hassle the girls to make the streets appear a bit cleaner. Years ago you could find brothels in Sosua like La Passions and CMP but those days are long gone.
Now you really only have a few ways to pay for sex here. The main way is to go to prostitute pick up bars or nightclubs. There are also street hookers out in the red light district, they might always be out on the street or you might catch them as they walk from one bar to another.
Meeting hookers online is possible, you can use various dating apps or hop on Dominican Cupid which will be a good site to meet a good Dominican woman who isn't a hooker or to find prostitutes before you arrive. Then your last best option is to visit erotic spas for a happy ending sex massage and we will begin to cover all of these forms of adult entertainment now.
Prostitute Pick Up Bars And Clubs
Since the street girls get hassled a bit here the best way to find prostitutes in Sosua currently is the pick up bars and nightclubs on Pedro Clissante. These aren't like girly bars or brothels that you may have visited in other countries.
The girls do not work for the bars, they will need to buy a drink or some food to be able to stay inside. You don't buy them ladies drinks or pay a barfine, they are freelance prostitutes and the bar makes no money from what you pay them.
Some of the prostitute best pick up bars and nightclubs in Sosua are:
Merengue Bar
Classico
Pica Flor
Chez Monreal
Bourbon Street
City Lights
Kviar
Platinum Bar
Casino
It needs to be pointed out that some of these pick up bars might be closed when you are in town. We are updating this now and when we first wrote this post Rumbas and D'Latin were the two best party spots in town but now both are gone.
Currently Merengue Bar is probably the best spot for early evening action and Classico is the best nightclub to meet the hottest prostitutes in Sosua. Another good nightclub is Pica Flor but it is a little ways away from the main red light district.
Kviar is another good club but it is located over closer to Puerto Plata. If you are looking for a good pick up bar for Hatian prostitutes then visit City Lights which is where they mostly party.
There will be a solid mix of both Dominican and Haitian prostitutes around the red light district. There has even been an influx of Venezuelan women as well.
If you end up being out after all these bars and clubs close down then head to the casino late at night but the pickings will probably be slim. To keep up with the latest in the nightlife you can check out this Dominican women forum.
Meeting Street & Beach Girls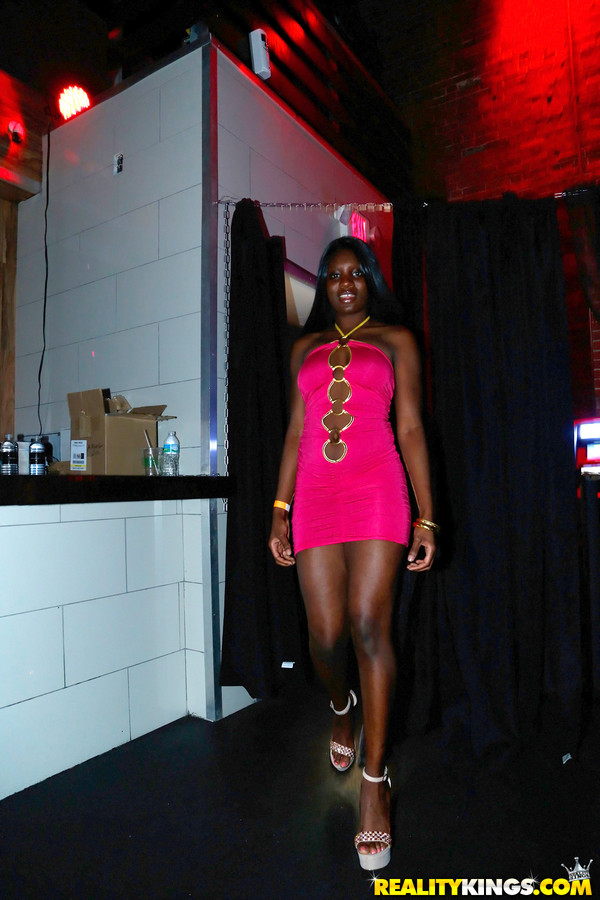 While the ladies of the night in the pick up bars are probably the best way they are not the only way. You can find street hookers out in the red light district all day and night.
Of course night will be busier, but during the day there will be some street girls around. Another good option to find sex during the day will be at Playa Sosua which is the best beach in town.
Playa Alicia is another nearby beach that is worth checking out. Neither of these are huge beaches but if the weather is nice there will probably be some sexy girls in bikinis tanning or swimming.
It should be noted that not all of the beach girls will be hookers. Where as you can pretty safely assume any of the women out in the Pedro Clissante adult entertainment district after dark are hookers the same is not to be said for girls on the beach during the day.
If you do try to chat them up don't treat them like whores, be respectful. You don't want to hit on the wrong guys wife or daughter and get yourself into trouble.
Some guys will tell you the street girls are a little more dangerous than the ones in the bars. Maybe, but that probably isn't the case.
If you go with any prostitute in Sosua follow safety protocol by not letting your drink out of your site, don't leave cash or valuables lying around your room to easily be stolen, and stay away from drugs to avoid legal problems. These would be the same safety tips given for any red light district around the world.
Erotic Sex Massage Spas
There will be some spas for erotic massage around the red light district or the beach and a happy ending is pretty likely to be available. It might just be a handjob, but often times it will be a blowjob or full service sex massage.
These massage parlors in Sosua where happy endings can be had are not going to be very nice. They might just be some shack by the beach without aircon or a shower to wash off after.
Most foreign travelers suggest you ask them to come give you the massage in your room. If a girl agrees to do that then you can be sure that a happy ending will be offered and most likely a sex massage. The prices will be the same as with the freelancers meaning it is up to a negotiation.
For a legit massage where you are unlikely to get a happy ending try M&M. We aren't going to give it a whole section but if you are looking for a shop to buy sex toys in Sosua there is a store on the opposite side of Pedro Clissante from Supermarcadao Zoilo that sells them.
Price For Sex In Sosua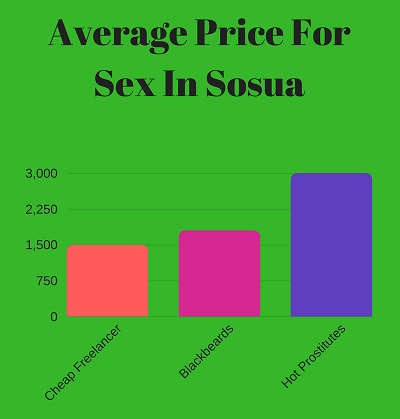 As far as the price for sex with Sosua hookers since they are freelancers there are no set prices. For a long time the general rule was 1,500 pesos for short time and 3,000 pesos for all night.
With the current exchange rate of just under 50 pesos for every $1 USD that was between $30-$60. However there are lots of reports of girls asking for much higher rates these days.
The price is totally up for negotiation and you can pay whatever you want. If a girl is asking for too much then you are free to pass and find another, most of the time you are in a buyers market and have the leverage on your side, but the hottest girls will always be able to find a customer and may not be open for a negotiation.
A couple of tips for going with Dominican prostitutes are to make sure you always negotiate in pesos, and also do a short time session the first time you go with a girl. If foreign men try to negotiate in dollar, or even speak in dollar, the ladies of the night will think you are a rookie and try to overcharge you.
There are a couple of reasons to do short time the first time you pick up a hooker. Sometimes these girls will tell you they will do one thing in the bar or on the street but once you get into the hotel room change their tune.
When you first meet them you need to discuss the price, the length of time or rounds of sex, and then if you want anything kinky like anal sex you need to let that be known also. When you meet them try to get them to do an hour for 1,500-2,000 pesos and go from there.
If she keeps a good attitude, performs well, and you want to spend more time with her you can always convert a short time into a long time. But if you start out with a long time and she ends up being a starfish it is much harder to negotiate a buy out than an extension.
Sosua prostitutes are like anyone else, some are good and some are bad. Make a minimal commitment at first and then if things go well see if she will now want to stay all night or a longer time for a higher rate.
Instead of the 1,500 for short time offer her 3k for all night, if you have treated her well then she will probably say yes. To sum up the price section it really is up to the negotiation between you and the girl.
1,500-2,500 should get you quick sex with most prostitutes in Sosua, 3,000 to 5,000 should be able to get you all night or many hours. The hottest girls in the nice nightclubs will charge more, you might be able to lowball some street girls or hookers you met online. You kinda get what you pay for though.
It can be hard to find sex toys in the Dominican Republic but you can find an adult erotic store in Sosua located at Absolute Pleasure located on Pedro Clissante #80 and Plaza Carabic #4.
Blackbeards Adult Resort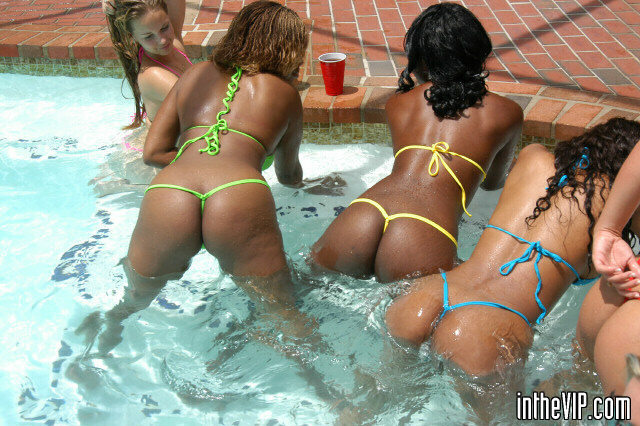 There are many adult resorts in the Dominican Republic but the best value for your money can probably be found at Blackbeards in Puerto Plata. It is under an hours drive from Sosua and is the type of spot where every single man would love to be.
It is sort of a combination of hotel and brothel where there are prostitutes who work there that you can take to your room at any time. The nightly rates to stay at the hotel are $55 and the hookers charge 1,800 pesos for short time and 3,200 for all night.
While Sosua is already a very easy beach vacation for single foreign men Blackbeards makes it even easier. They also do a pretty good job of keeping sexy ladies on staff. There are more expensive Dominican adult resorts for a vacation but this is probably your best value.
Meeting Dominican Women Online
This is not a great city to visit if you want to find a good Dominican woman for marriage. This is a whore mongering town and the majority of the women here are interested in getting money from foreign men.
You can use Dominican Cupid, the best dating site in the country, to try to meet hookers online before your trip. Often times you can get a lower rate that way by inviting them over during the day when they have no other way to make money.
But if you are looking for a good woman for dating then you should be searching in other cities. You could travel to them or you could offer to pay their bus fare and let them stay in your hotel room with you by the beach.
Just remember not to send any money to women you haven't met before. Refund their bus fare when they arrive if you decide to go that route.
No matter if you are looking to find a good woman interested in foreign men for marriage, a slut for a quick hook up, or a cheap hooker online Dominican Cupid will be the best site to use. We will just stress again do not send money to women you don't know and if you want a serious relationship search in other cities.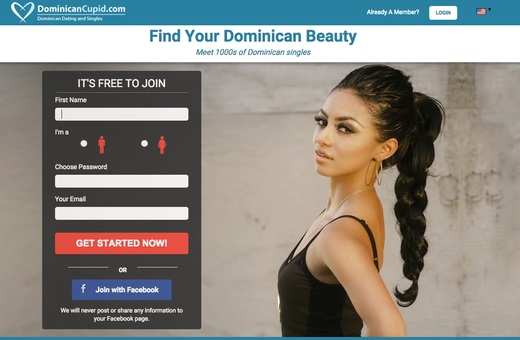 Good Luck Finding Sex In Sosua
You will not have any problems if you follow the advice in this Sosua sex guide. This is a very user friendly town and you will have everything you need within walking distance.
Locate yourself near the Pedro Clissante red light district and go check out all of the sexy ladies of the night. When you see one you like then chat her up, strike up a deal, and go hook up.
For more tips on how to get the most out of all the mongering in the Dominican Republic nightlife check out this eBook guide. There are many things to offer in this country and not all of them are as easy to figure out as this beach town.
Good luck finding girls for sex in Sosua!