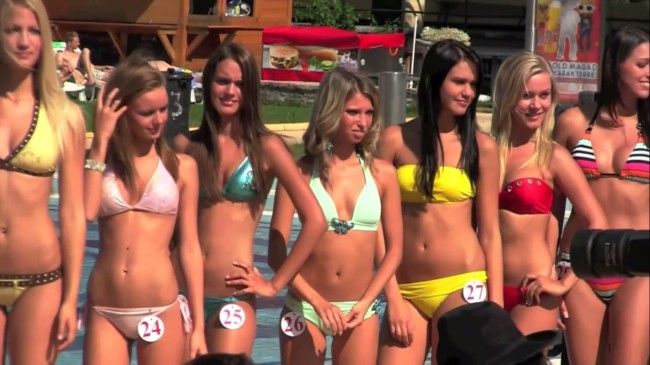 In this mongering guide to finding girls for sex in Sydney, Australia we will break down the scene for you. We have covered many of the best adult entertainment in great detail in other posts so will link to them as well.
Prostitution is not legal in Australia but running a brothel or erotic massage parlor is. So picking up a street girl isn't allowed, but entering a business selling sex is.
They are probably the main part of this Sydney sex guide, but they are not the only thing on offer. You can also meet hookers online, visit strip clubs, find swingers clubs, sex shops, or try to pick up girls who aren't looking to be paid as well.
You certainly are not lacking for adult entertainment here, and no matter what you are looking for you can probably find it. We will start out with the best ways to pay for sex and then talk about trying to pick up sexy single ladies who don't want your money after that.
Remember that this is an expensive city to visit and the prostitutes aren't that cheap either. But compared to what you pay for other stuff around town the price for sex really isn't that bad in most cases.
After we cover all of that we will even mention a good hook up dating site that you probably have heard of but never thought to use before. There is even a mongering map that can help you find many of the best venues for adult entertainment listed here.
Brothels Are The Best Way To Monger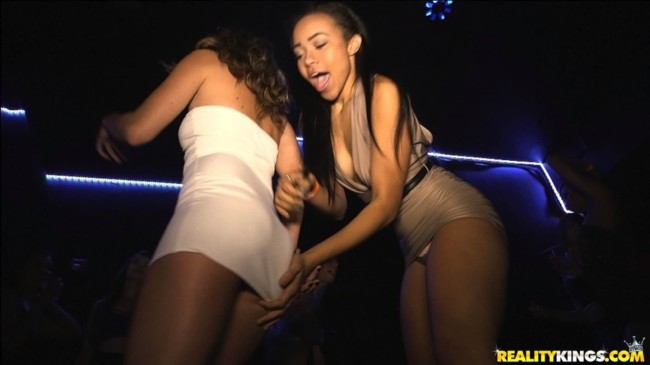 All around the world the best ways to monger from city to city will be different. In some places you may want to meet hookers online, in others you might want to pick up prostitutes at bars or nightclubs.
The best way to meet girls for sex in Sydney would be the numerous brothels that you can find all over the city. The vast majority of the brothel girls are Asian, but that isn't always the case.
You can also find some whore houses with local Aussie girls, European girls, and even some Latinas. Most mongers prefer the Asian brothels because they are cheaper and the women are known to give better service.
Often times they will use being massage parlors as a cover. We will cover massage more in the next section, just know that many of the Asian brothels will look like spas.
When you head to a brothel in Sydney ring the bell by the door and you will be let in. They will show you to a room and then bring the girls in one by one for you to choose.
The prices will vary a bit from place to place but expect to pay around $160 for 30-45 minutes of sex at most Asian brothels. The brothels with the local Aussie prostitutes will probably be $200-$300 for the same amount of time.
Some of the current best cheaper brothels in Sydney are:
Marlenes at 24 Bourke Road, Alexandria NSW
Mistys at 70 Enmore Rd, Newtown NSW 2042
Ginza Club at 310 Cleveland St
Geisha at 1/244 Oxford Street in Paddington
Thai City at 43 Albion St, Surry Hills NSW 2010
Those five probably have the best reputation right now, Marlene's in particular is a favorite of many mongers here. They have an international lineup that includes Latinas, mostly from Colombia.
And for the more expensive ones with Aussie girls or other white girls try:
Tiffany's at 99 Albion St, Surry Hills
Stilleto's at 82 Parramatta Road
Penthouse at 250 Pitt St, Sydney
Liasons near Edgecliff Station at 535 Glenmore Rd
Golden Apple at 169 Victoria St, Potts Point
There are plenty of smaller or no name brothels all around, particularly in areas like Surry Hills and Oxford Street. Since most of them use massage parlors as a cover we will put them in a different section.
If you wanted to visit a brothel that specializes in bondage check out The Kastle.
Erotic Massage Spas In Sydney
Differentiating between a brothel and erotic massage spa isn't easy. At the Asian brothels listed above you can get a full service sex massage, but if you are paying for the shortest amount of time don't expect much therapeutic service to go down before your happy ending.
The Sydney Asian massage parlors listed here are more geared towards a handjob than sex. You might possibly be able to throw out a big tip and get one of the therapists to give you full service, but most happy endings here will just be a handjob.
The price for the massage will be in the $60-$80 range and most of the girls will give you a handjob for another $20 on top. Some spas will have an 'all inclusive' package, and if so you should ask whether that includes a handjob or sex.
Generally it will be better to just pay the normal 1 hour fee and deal with the girl directly. Some of the best happy ending massage spas in Sydney are:
Liverpool Massage at 62A Moore St, Liverpool
Red Rose at 299 Anzac Parade, Kingsford
Silk Road Studio at 18 Chard Rd, Brookvale
Black Town Massage at 2/106 Main St, Blacktown
D'Previlege at Oscar St, Chatswood
Dream Girl at 130 Botany Rd, Alexandria
There are also some that employ local Aussie girls or white girls from Europe. They will be a bit more expensive and they also will only end with a handjob. However they do the body to body massage with body slide which can be a lot of fun. For that you can visit spas like:
AtMichelles at 50 Kellet Street in Kings Cross
Sirs at 80 Erskine St, Sydney NSW 2000
Bodytone Massage at 299 Anzac Parade Kingsford
If you were hoping to get a soapy massage in Sydney you can at Ginza's which we mentioned in the brothels section. This means you hop in a tub with a sexy Asian prostitute who will rub her naked body all over you with a lot of soap, then move to the bed for sex afterwards.
There are Asian massage parlors all over this city with Thai, Chinese, Korean, Filipina and Indonesian girls working in them. At the vast majority of them you can tip for a handjob happy ending, and many girls will give a blowjob or a full service sex massage as well.
A good rule of thumb is if the massage costs under $100 you need to tip for extra services, if it costs over $100 the happy ending is probably included. Ask with the manager to make sure.
You can also easily order an erotic massage online in Sydney on the various escort sites, Locanto, Backpage, or Craigslist.
Topless & Full Nude Strip Clubs
There are of course many strip clubs in Sydney, particularly around the Kings Cross red light district area. Red light district might be a bit strong, it is probably more of an adult entertainment district.
This is also where many tourists will go and strip clubs around the globe love to try to rip off tourists. If you want to see some sexy topless or full nude dancers then you can visit them, but don't expect to have any sex.
You should also remember to not run up a tab and confirm prices for everything before you buy. If you pay with a credit card you might get ripped off so just pay as you go.
Some of the best strip clubs in Sydney to see topless dancers are:
We just want to make it clear again, these aren't brothels they are strip clubs. Don't expect any sex in the VIP rooms.
Mongering Map
Here is a good Sydney mongering map that will help you located the best brothels, Asian massage parlors, strip clubs and nightclubs around town.
Best Online Escort Sites
You can meet hookers on various Australian online escort sites. This can be a good way to monger in this city, but we still would rank it below the brothels.
The reason is pretty simple, at a brothel you get to see the girl in person before you choose her. When meeting hookers online in Sydney you need to go off of a couple of pictures and hope for the best.
Try to contact them via Whatsapp before you meet and ask for recent pictures. Then make it clear that if the girl from the picture doesn't show up you will not be paying.
Some of the best online escort sites to meet prostitutes online in Sydney are:
Auxxxreviews.com/forum
Auescortreview.com
Privategirls.com,au/
Escortify.com.au/
Sydney Elite Escorts
Late Night Babes
The last two would be for high class escort services, or just more expensive girls. You can also meet prostitutes on Craigslist, Locanto, or Backpage.
Sex Shops & Swingers Clubs
There are plenty of adult shops to buy sex toys around town. They will have a wide variety of kinky products to choose from.
Remember to shop around and price compare, the markup can be very high. For some of the best erotic sex toy shops in Sydney visit:
There is also a pretty big swingers scene here. Some of the best swingers clubs in Sydney are:
On top of the swingers clubs you can also find kinky adult parties at erotic events like:
Meeting Aussie Girls That Aren't Hookers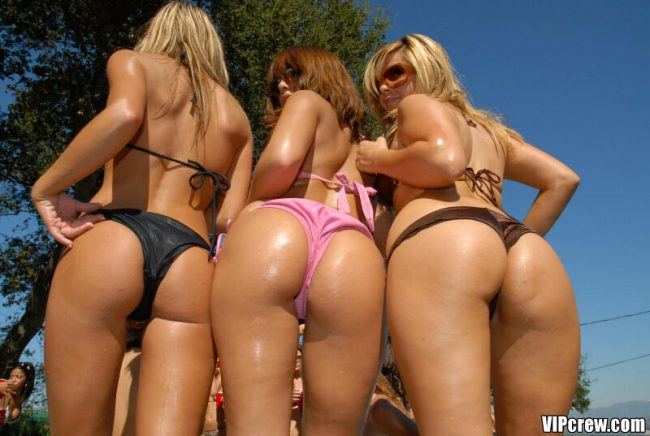 If you want to meet some sexy ladies of the night in Sydney who aren't hookers there are plenty of cool pick up bars and nightclubs around town to visit. There are a few main nightlife districts in town, in the CBD area you could go to:
There are plenty of places to have a good time and try to meet single girls in Surry Hills like:
In and around the Kings Cross adult entertainment district you could party at:
Plus you can also head to some cool beach bars over in Bondi. Bondi Beach is a great spot for daygame, all around the beach and the Bondi Junction Shopping Center you will see many sexy girls out showing some skin.
There are even some nude beaches in and around Sydney like Cobblers Cove and Little Congwong.
Meeting Girls On Dating Sites
If you want to meet Sydney girls on online dating sites then we have a good tip for you. Most guys have seen ads for Adult Friend Finder online and never really thought much about it.
It is pretty common for us to think that no girls would ever sign up for that and it would be a sausage fest. Well in many countries and cities around the globe that would be the case, but it isn't always true.
We contacted the site and got an active female user count for every major city around the globe. What did we find? That there are many Aussie girls using the site, and there are over 1,400 active female users in Sydney alone as of late 2017.
All of these girls are signing up for Adult Friend Finder because they are looking to hook up and get laid. They see the same ads on the same porn or sex sites that we do, and they are wanting to have some fun right now.
There are also many Filipina women living here who you could contact on Filipino Cupid. If you are looking for a serious relationship they would make a great girlfriend or wife, Asian brides aren't yet spoiled by western feminism.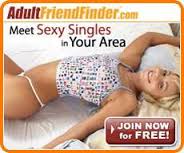 Good Luck Finding Sex In Sydney
That is all the info we have for this mongering and sex guide. If you wanted to read more about any particular area be sure to click the links which will take you to further reading.
The brothels and Asian massage parlors are the best value. You just show up, pick a girl, and have your fun. As time goes on meeting hookers online will probably become more popular.
If you prefer to meet girls who aren't hookers this isn't known as a great city to be a playboy. There are plenty of women looking to hook up around the city, but there are many feminists who aren't the easiest to deal with as well.
For some easier places to get laid around the globe check out this men's travel book we wrote. It breaks down some great places to visit for both mongering and women who don't want your money.
Good luck and hopefully this mongering guide to finding girls for sex in Sydney was helpful to you.