Finding Girls For Sex In Tokyo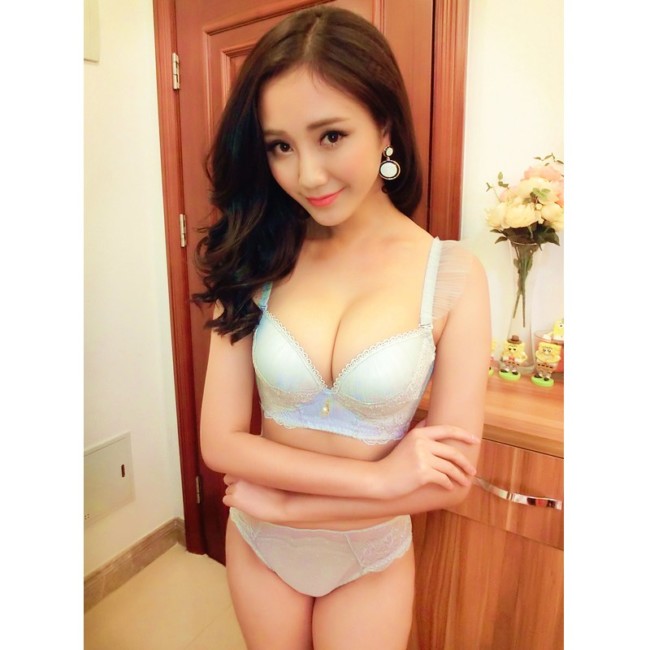 When trying to find girls for sex in Tokyo you have some things working against you. This is a city that has some of the best nightlife and mongering you will find anywhere in the world.
That is the good news. The bad news is that if you aren't Japanese you aren't allowed to go inside of many of the best establishments in town.
During this Tokyo sex guide we will talk about where foreign men can hook up with girls who are prostitutes and others who are not. There are plenty of erotic massage spas, strip clubs, blowjob bars, and various ways to find what you are looking for.
Plus there is plenty of standard nightlife that doesn't revolve around the ladies of the night who want money. And foreign men can use Japanese dating sites with great effect if you want to start messaging girls before you even arrive in town.
But before we get into all of that we need to talk about not only the prostitution laws in Japan but also the culture here.
Nightlife & Finding Sex In Japan Is Tricky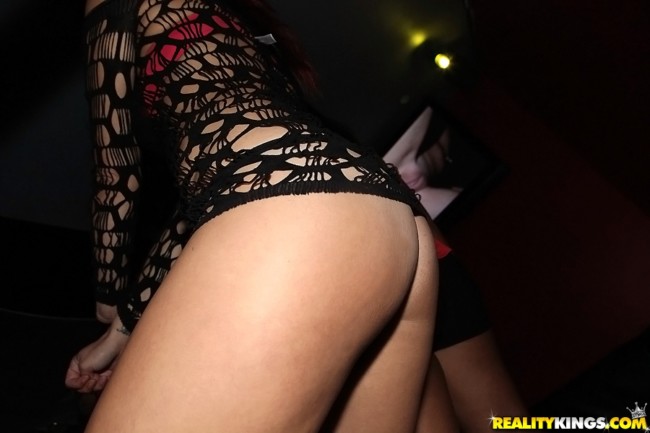 Lets start out with the prostitution laws first and get them out of the way. The easiest way to explain it is that selling pussy is illegal, but oral sex or any other kind is totally legal. Anal is kind of a gray area.
So that means when you go into an erotic massage parlor for your happy ending it will be a handjob or blowjob, but not sex. There are legal blowjob bars in Tokyo where you can go get your dick sucked at any time, but finding actual sex from a prostitute will be much harder.
Not a big deal, at least there are easy and reliable ways to get a nut off. However the bigger issue is that foreign men are not allowed inside lots of places, and usually the best ones.
If you have ever done any research on mongering in Japan you have probably seen the words 'gaijin friendly' around. Well gaijin is the local word for foreigners, and if a place isn't gaijin friendly you can't go inside.
It isn't exactly that they hate foreign men, it is more of a business decision. Most know that in Asia there is a huge 'saving face' culture and feeling shame is a terrible thing.
Well if a rich businessman goes inside of a strip club and a foreigner says hello in English and he can't reply it will make him lose face. He will feel stupid for not being able to speak English and may never return to the scene of this horrific incident.
Of course this is silly, he is in Japan so isn't obligated to know another language but it doesn't matter. That is the culture, and they can't risk losing some rich businessman as a customer just to get some tourists in. Clearly the local guys are the biggest part of their customer base.
The more Japanese you learn the more likely you are be to let in, but some places have a strict no foreigners policy. Others are gaijin friendly most of the time but will randomly turn certain guys down at the door.
It makes for a tricky situation when going out in the nightlife in this city. It happens at some pick up bars and nightclubs but seems to be a much bigger issue in the mongering world.
Sadly at most 'gaijin friendly' mongering establishments you aren't going to find very attractive girls. The hottest ones get the big money from the local rich guys and foreign men often get the scraps.
It isn't always the case, but it generally is. In this post we will focus mostly on gaijin friendly sex in Tokyo. The places listed here should be open to all comers, but it is never a 100% thing.
Now we will get started on the specific places to visit. If you are looking for Tokyo's red light district that would be Kabukicho.
This is where much of the mongering goes down. A good party hot spot to try to pick up single women is Roppongi. All prices will be in yen and the current exchange rate is around 110 yen to every $1 USD at the time of writing.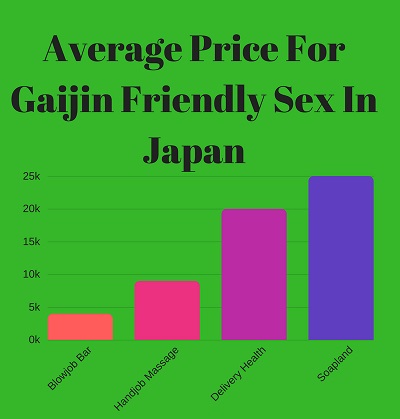 Blowjob Bars In Tokyo
Might as well start with some gaijin friendly blowjob bars. These are known by different names, some will refer to them as pinsaros or as pink salons.
If you ever see the worlds pinsaro or pink salon now you know what they are talking about. Basically you go in, drop your pants, get a blowjob, and head on your way.
There are lots of these pinsaros but only a handful allow foreign men. You might be able to get into some others if you know Japanese, but we are going to assume most reading this do not speak any.
Specific gaijin friendly blowjob bars in Tokyo are:
Dio near Gotanda Station
Emotion next to Dio
Jan Jan
Academy
Jan Jan and Academy are both located near the Sugamo Train Station. Take the south exit out of the station then take your 2nd left down a street with no entry signs on it and there will be touts outside inviting you in.
These are the cheapest pinsaros in town at 3k each, but the ladies are old and unattractive. Dio and Emotion are right next to each other near the Gotanda Station and the price at either is 7k.
You can find the hottest girls at them but the price is the highest. As a gaijin for some reason they force you to take the two girl special, so that is for two girls giving you a blowjob at the same time.
At Happy Hinomaru in the Kabukicho red light district the price is 4320.
Happy Ending Massage In Tokyo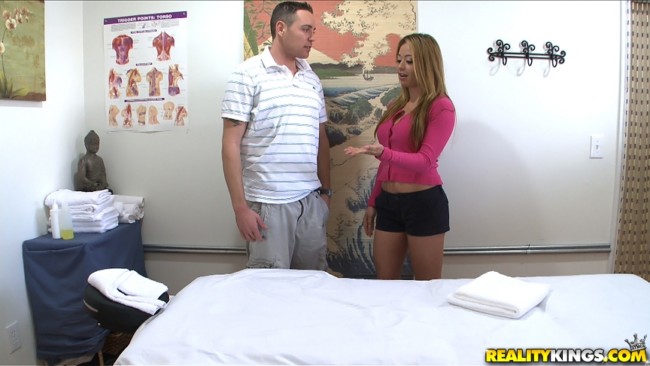 There are many erotic sex spas in Tokyo that offer a happy ending massage, but remember it will be a handjob or blowjob to finish. These can be found in a variety of ways.
There are luxurious soaplands where you get a soapy massage similar to what you find in Thailand. You and the girl get naked in a bath tub and she washes you off giving a soapy body to body massage.
If you are a fan of Japanese porn you probably have seen this before at some point. A couple gaijin friendly soaplands in Tokyo are Dream 7000 and Satin Doll. There are more in the Yoshiwara area of town that may or may not allow foreigners inside.
You can also order 'delivery health service' which means a happy ending massage delivered to your hotel or apartment. Just Google Tokyo delivery health service and many options will pop up, Hentai Tokyo being a solid gaijin friendly option.
There are some standard rub n tugs as well. Tokyo Style is a good place to visit, or you could go to Asian Feeling and Asian Relax which are both Thai spa's that have actual Thai girls working in them. You should only expect a handjob at these, the prices are 9k with the happy ending included.
Then there are the fashion health massage spas where you get a fully nude massage but without the soapy body to body massage you get at a soapland. A popular one that is gaijin friendly is called Secret Touch.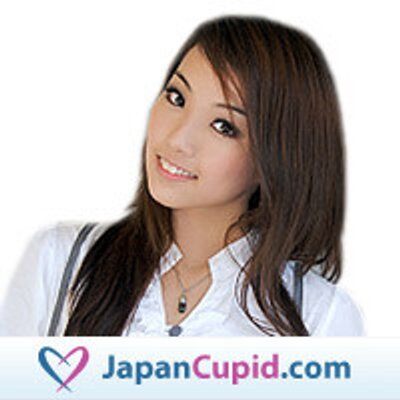 Strip Clubs & Oppai Pubs
While these aren't exactly the same we are going to lump them in together because they are pretty simple. Most may not know what a Japanese oppai pub is so lets talk about them first.
The concept is pretty simple, you pay around 5k-7k yen when you enter, get a drink, and have some sexy topless or nude Japanese girls sit with you. You are allowed to touch their boobs and ass, fingering is not generally allowed.
You get around 45 minutes or an hour inside and will get a rotation of a few topless women. No handjobs, blowjobs, or sex will happen, just feeling up some boobs.
The most popular gaijin friendly oppai pub in Tokyo is probably Pretty Getter and there are multiple locations around town. Another that you could try to visit is Ooedo.
There are also some strip clubs in town where you don't generally get any hands on action at all. Instead you just watch some hot strippers get fully naked on stage.
Some of the best gaijin friendly strip clubs are:
Tokyo Tantra Show Club
Crazy Horse
Marbles
Tokyo Tantra is a fetish strip club so you get to see girls in bondage gear. You also can get lap dances there which is pretty rare for this city.
Overall these gentlemens clubs are pretty pricey, expect to spend around 5kish just to see the shows. That pretty much raps up the mongering scene, though you can also find online escorts pretty easily here.
Made in Japan is a gaijin friendly escort agency but the prices are very steep. There also will be streetwalkers roaming around the Kabukicho red light district and Roppongi nightlife area.
It should be pointed out that there are many touts outside in these areas trying to invite people in. Be on the lookout for scams and if something sounds too good to be true it probably is. When in doubt just head to places mentioned here.
Be sure that you don't accidentally end up at a hostess club. These are like KTV's where you pay money to get girls to sit and drink with you but no sex will be possible.
There are touts in front of the blowjob bars we listed and they are totally fine to go to. Now lets start talking about Japanese girls that aren't after your money, but lets begin with a little twist.
Some may have noticed we didn't mention any Tokyo soaplands and that is because most of them are not foreigner friendly. However just a short ride away you could visit Paradise Soapland in Kawasaki.
BDSM & Kinky Fetish Sex In Tokyo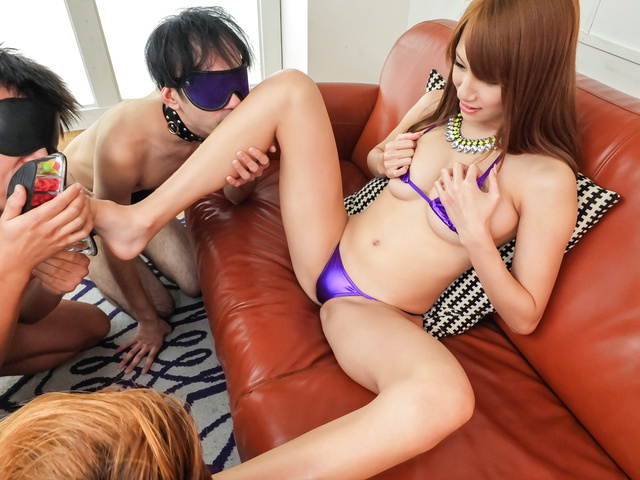 If you are a fan of bondage, BDSM, or anything kinky then you are in the right city. There might be more ways to find fetish sex in Tokyo than anywhere else in the world.
Shibari, Gotanda and Kinbacku are three areas of town where many of the BDSM and fetish clubs are located. Here is a list of some of the most popular, but they are just the tip of the iceberg:
Department H
Oasis Fetish Lounge
M's Tower
Markiss Tokyo
Fetish Bar
Amazon
Sodmania
Sm Yapoo
You also will want to check out events like the Fetish Festival, Tokyo Kink Society Fetish Club, and Torture Garden Japan. This is one of the rare times where being a gaijin will make it easier for you to get in, not harder.
There are so many adult shops with Japanese sex toys and bondage gear around this city but not all guys will be comfortable going in them. If you have a thing for Japanese schoolgirls, and who doesn't, there is even an online escort agency that fills that niche.
Singles Pick Up Bars In Roppongi
If you want to pick up girls that aren't hookers then you probably should book a room off AirBnb in Roppongi. This is the main area for nightlife in the city and there will be tons of places to go out and party here.
We will list some specific clubs and pick up bars but names of establishments change quickly. Good places to meet girls in Tokyo's nightlife are:
Foreigners won't be allowed inside of every bar in Roppongi but you will be able to get into many. This link is a meet up site where you can find girls who are on the lookout for gaijin.
They hold different meet up events for foreign men and the Tokyo girls that like them. See, this country isn't totally xenophobic and there are plenty of girls that have a big time interest in gaijin.
Meeting Japanese Girls Online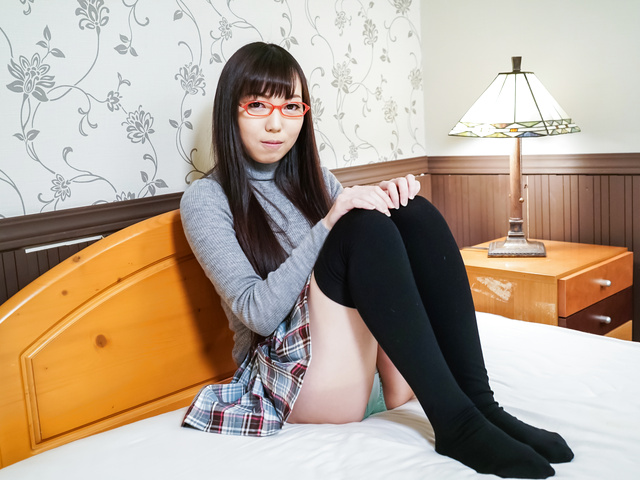 Foreign men can meet girls out and about here but it comes with plenty of complications. Not only are you not allowed in to many places but most Japanese girls aren't very good at speaking English.
Approaching a girl on the street who you can't communicate with probably won't end positively very often. Then add in how expensive the nightlife is and the speed and efficiency of online dating starts to sound a lot better.
You can message hundreds of girls in an hour on Japan Cupid and get many replies. Most girls are better at reading and writing then they are at speaking, and there is even a built in translator on the site to make things even easier.
No hopping from bar to bar getting rejected at the door. No paying $20 for a beer, no cold approaching girls you can't communicate with, and no trying to navigate a massive concrete jungle.
Instead start to pipeline on Japan Cupid a week or ten days before you arrive in town. That way you can show up with dates ready and waiting on you instead of trying to get things going once you land.
If all else fails you have the pinsaros to fall back on, but if you pipeline effectively that won't be an issue.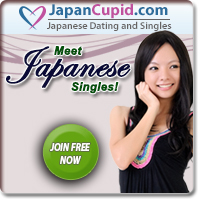 Good Luck Finding Sex In Tokyo
That is about all we've got for our Tokyo sex guide, this is one of the world's great cities and there is so much nightlife here you can have an amazing time. It can be a bit frustrating for foreign men, but if you put in the effort and can handle some rejections you will have a great time.
Sadly the mongering isn't great for a gaijin. You will either scrape the bottom of the barrel with some girls who aren't that attractive or pay a premium for the sexiest ladies.
But online dating is a great resource that can help you find women seeking foreign men quickly and easily. For more tips on how to find girls for sex in Tokyo's nightlife check out this eBook guide that breaks down this city and all the main places guys visit in Japan.