Get A Full Service Massage In Macau At Beverly Sauna
In this review we are going to review getting a full service massage in Macau at Beverly Sauna. There are so many ways to find sex in Macau and this is another great option.
If you are debating whether or not to get a full service massage at Beverly Sauna then this review should help give you some answers that you need. It will even have some tips on how to lower the prices for you.
We will talk about how to get there, the procedure when you arrive, all of the amenities, and of course the hot girls that give the full service sex massage. This is a city with many options, if you are only in town for a short while you need to choose wisely on where you spend your time and money.
Lets go ahead and get started with this review.
Logistics Of Beverly Sauna
This Macau sex sauna is located at the Beverly Plaza Hotel on the 2nd floor. Just about any taxi driver in town should know where the hotel is.
When you arrive at the Beverly Plaza Hotel walk past the front desk and head upstairs where you can find the Beverly Sauna. The set up is similar to most other sex saunas in town.
You get an electronic wristband and head to the locker room to wash up and change. The lockers are electronic, not the usual key lockers you find at other places.
There are some small pools where you can take a dip or open showers if you just want to quickly wash off and head in for your massage. You can also get washed off by some sexy Vietnamese girls in bikinis if you want to pay a little extra for it.
They might give you a little bit of a handjob while washing but it won't be too completion. If you see a girl you really like there you can even take her upstairs.
After you are finished washing there are locker room attendants that will give you a robe and some shorts and then you head into the lobby. Here there is lots of free food, in fact they offer more in the food department then most similar venues.
Just about everything is free but certain things might cost a little extra. In the morning they even offer a breakfast menu.
You can sit back on the comfortable chairs and get pampered with a foot massage, upper body massage, or the 'thigh massage' as well. If you aren't aware the thigh massage is an oily handjob, and these are given by the girls in the white skirts and white shirts.
In some Macau sex saunas you get the thigh massage right there in the lobby. At Beverly Sauna the happy ending oily handjob will be done in a private room, but again it likely won't be to completion. They are just trying to get you warmed up to pay for the more expensive services.
Of course the thigh massage handjob or foot massage will cost you. The prices are about the same as other Macau sex saunas, about $25ish depending on the service.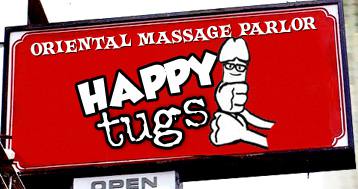 Full Service Massage At Beverly Sauna
Any time that you are ready you can ask for a lineup and check out the sexy girls available for the full service massage. In fact you can ask to see a lineup before you even wash up if you choose to.
Once the lineup is called you can choose your girl and then head to the room. From there you know what is going to happen for the most part.
Things can change a bit from girl to girl. Some will give a short massage before giving you a blowjob and having sex. Others will skip the massage all together.
Once you finish up you are free to go back to the lobby and hang out or leave any time you are ready.
The Massage Girls
The lineups of massage girls at Beverly Sauna can change but you should expect to see many Vietnamese girls working here. They are probably going to be the most numerous.
There will also be some Chinese, Malaysian, Korean, Japanese and sometimes Russian girls. The price for the more exotic girls like Japanese or Russian will likely be higher.
The girls are always the hardest part to review because there is such a high turnover rate. Remember if you don't like the lineups at a spa check out the KTV's.
Get A Discount At Beverly Sauna
We have already written a lengthy post on how to get cheap sex in Macau, but one of our main tips holds true here as well. When you enter be sure to ask about any VIP packages that they are offering.
You may have noticed we didn't mention any prices yet, that is because there are so many variables at play. You should expect to spend a minimum of $200 here, but of course the sky is the limit.
But if you want to get a discount at Beverly Sauna all you have to do is ask for it. That is right, if you ask about VIP they will likely knock 10-15% off your total bill and not charge you any taxes either.
Be sure to always ask for VIP or any membership cards before you visit any sex sauna in this city.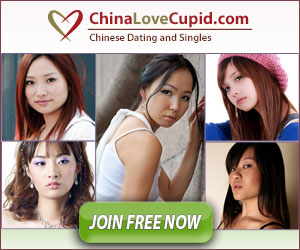 Enjoy Your Full Service Massage
There are so many sexy girls that it would be impossible to not enjoy your full service massage here. With that said this is an expensive city and spending $200+ for sex isn't something most guys can afford to do often.
If you wanted to try to meet and date girls in Macau that aren't hookers give China Love Cupid a shot. It is the biggest online dating site in China and you can find many sexy girls in Macau on it.
If you wanted to read everything you need to know about how to have a great single guy's vacation to enjoy the nightlife in Macau and Hong Kong this eBook guide breaks it all down for you. Hopefully this review of getting a full service massage in Macau at Beverly Sauna was helpful to you.