Pro Tips For Finding Gaijin Friendly Hookers In Japan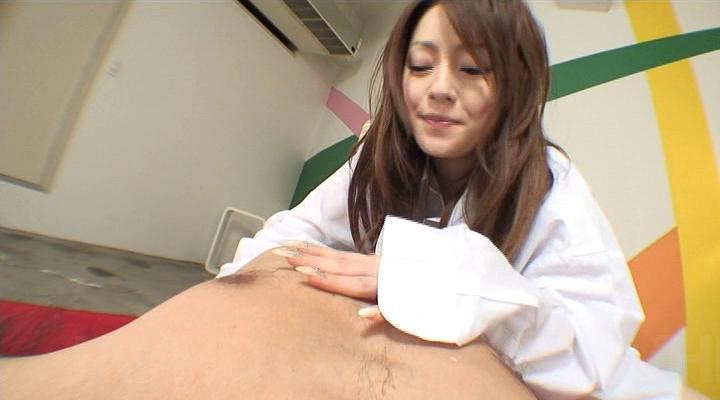 Thanks for checking out these pro tips for finding gaijin friendly hookers in Japan. Some may know that there is lots of segregated nightlife in this country, others may be unaware.
There is a ton of prostitution going on in every city even if prostitution is illegal. In this post we will first cover the quirky loophole that they use to get around the law.
Then we will talk about trying to find gaijin friendly hookers in Japan. A local guy is going to have no problem finding prostitutes for sex.
He can go to any red light district in the country or contact any online escort service and bang just about any working girl he sees. As a foreigner that is not the case at all so we will cover why that is.
Then we will give some standard advice for dealing with prostitutes anywhere in the world before finishing up with some specific ways to find gaijin friendly hookers. Overall as an outsider mongering is not very good here.
You often either get the bottom of the barrel prostitutes or have to over pay to find quality. That is why many expats choose to use the best dating site in Japan and don't put up with the pay for play hassle.
Laws On Prostitution In Japan
The easiest way to sum it up is to say that paying for pussy is illegal. You are allowed to pay a hooker in Japan for a blowjob and that is totally legal and happens thousands of times a day all around the country.
Anal sex is kind of a gray area, you can find it around but it isn't all that common. You might be able to pay for sex if you are a repeat customer of a hooker or offer her a large amount of money, but for the most part blowjobs are the main thing offered.
All over the country you will find pink salons (pinsaros,) erotic massage spas, soaplands, and even delivery health services. A pink salon is basically a blowjob bar, you go in and pay to get your dick sucked and that is about all that goes down.
Erotic massage spas in Japan will often offer a blowjob happy ending though some girls may only do a handjob. A soapland is a soapy massage parlor like you often see in Asian porn.
The girl rubs soap all over you, maybe you get a nude body to body massage, and then she gives you a blowjob. And delivery health service is a massage with blowjob happy ending delivered to your door by an online escort.
Tokyo definitely has the most adult entertainment available but you can find most of those options in all of the major cities across the country. There are some freelance prostitutes around but not near as many as somewhere like Bangkok.
You can try to meet Japanese hookers online on dating apps or sites if you wanted more than just a quick blowjob.
What Are Gaijin Friendly Hookers?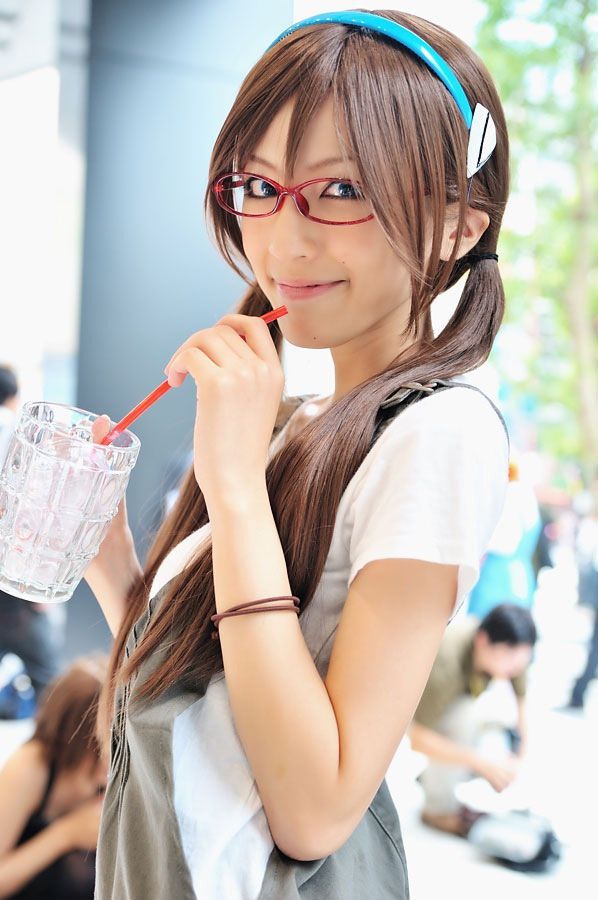 The title of this post is picking up gaijin friendly hookers in Japan but some guys might have no clue what we are talking about. Well gaijin is the way locals refer to foreigners.
Therefore a gaijin friendly hooker is a girl that will service foreigners. That is why when you try to do research about prostitution in this country online you often see things like gaijin friendly soapland, pink salon etc.
If a place isn't gaijin friendly then you aren't going to be allowed to enter. Some may think that this is racist and it kind of is, but it isn't really because they don't like foreigners it is a business decision.
They are worried that one of their rich local customers who gives them lots of business will be confronted by a foreigner who tries to speak to them in English or any language they don't understand. Then the rich businessman would lose face because he can't reply.
Now he might feel great shame and never want to return to the establishment again. The business loses a reliable big spending customer all so they could let some tourist in who will be leaving tomorrow.
Sound dumb? To a foreigner it certainly does, but from a business perspective it makes all the sense in the world. They are risking a lot to gain very little, and the losing face and feeling shame culture is very strong here.
What happens because all of this is that most of the best places won't let foreign men inside. The local rich guys are the ones that support their business and those businesses make a lot of money.
They can then hire the hottest Japanese hookers and the foreigners are left going anywhere they can and picking up the scraps. That is why this really isn't a great country to visit for mongering even if there is a ton of prostitution going on all around you.
One way you can possibly get around this is to learn Japanese. The more you know the more doors that will open for you, some places still might not allow you in but many will.
It can be pretty hit or miss whether you know any of the local language or not. You might read that a place is gaijin friendly online and then not get allowed in even though hundreds before you have.
There are just so many easier places to find hookers in Asia then here.
General Tips For Picking Up Prostitutes
Usually these picking up hookers in city x posts on our site revolve around this section. We talk about how you need to have some patience and pick the right girl to get the best girlfriend experience.
Well when looking for gaijin friendly hookers in Japan that is kind of a non issue. Most of the time you are having the hooker selected for you whether it is at a blowjob bar or a massage spa. You might be able to select an online escort based on photos but that won't help you too much.
If you do get the option to choose just read her body language to try and find the right one. Of course you want an attractive girl, but don't only judge her by her beauty.
Her attitude will make a major difference in how your experience will go. Look for a happy, smiling girl that is making eye contact with you and appears to want you to choose her.
The girl who is staring at the wall or at her phone probably isn't in the mood right now. It isn't an exact science, but if you choose a girl that is giving off the right vibes it will often turn out much better.
This is far more important when picking up a hooker at a freelance prostitute bar when you are going to be taking her out for the whole night and spending a lot of time with her. Since so much of the prostitution in Japan is just a quick blowjob her attitude isn't near as big of a deal.
If you did want to spend more time with a girl and have sex you are best off using Japan Cupid. This is the top online dating site in the country and there are tons of girls using it that like gaijin.
Don't let the xenophobic feel of the hooker and nightlife scene fool you. Not all of the non pro girls in this country like foreigners, but the ones that do can be very gaijin friendly if you get our drift.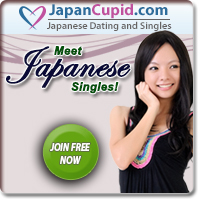 Where To Find Gaijin Friendly Japanese Hookers
The easiest way is to just Google gaijin friendly delivery health service in whatever city you are in. Some companies will pop up and you can get a blowjob delivered to your room by a sexy escort.
This will be a costly option and you will have to worry about if the girl really will look like the pictures on the site but it is totally legal and hassle free. Otherwise you are going to jump from one gaijin friendly venue to the next hoping to be let inside and hoping to find an attractive girl.
The biggest red light district in Tokyo is Kabukicho and much of the adult entertainment can be found there. You could try gaijin friendly soaplands like Dream 7000 or Satin Doll but they will be very expensive.
Or you could head to King's Club Soapland in Yoshiwara about an hour away that will be cheaper. There are gaijin friendly blowjob bars like:
Jan Jan
Academy
Emotion
Dio
You can click any of the links here and they will either take you to longer write ups or to the actual website for the venue. The best delivery health services in Tokyo with gaijin friendly hookers are Made In Japan and Tokyo Hentai Club.
When looking for sex in Osaka you can actually pay for pussy at the Tobita Shinchi red light district. Many of the girls will service foreigners as well. Outside of Tokyo this is definitely the best city to visit for mongering.
Japanese Escort Girls is a good online escort site in that city as well. In Okinawa you could try to use Kamikaza Girls online escort agency or visit the mini red light district near the Asato Monorail Station.
Overall mongering is tricky here but if you don't mind pounding the pavement you can find some good options.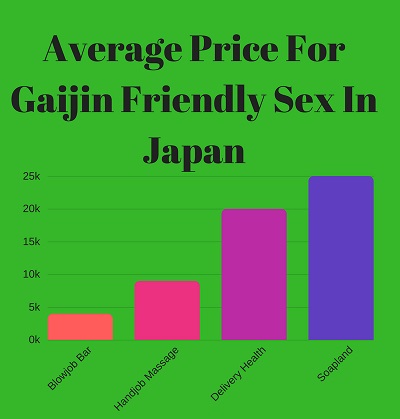 Good Luck With Hookers In Japan
Finding gaijin friendly hookers in Japan is a lot of hassle. You have to do research to find places that will let you in, then hope they really let you in, and then hope there is at least one cute girl inside.
Sometimes there isn't, the talent level at some of the blowjob bars is hideous. We are talking fat 50 year old women that you have to pay for.
If you have time, patience, and money you can make it work. If you are only in town for a short amount of time it can be a struggle. This eBook guide on how to get the most out of the Japanese nightlife can definitely assist you a lot along your way.
Good luck when trying to find gaijin friendly hookers in Japan, you are going to need it.