Game Plan & Review For Vietnam Cupid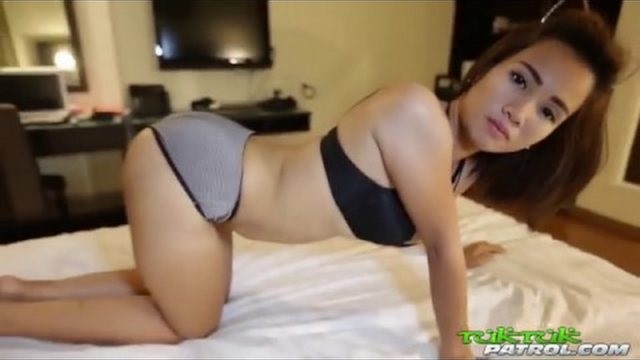 In this post we will talk about a game plan and review for Vietnam Cupid. It is as much of a 'how to guide' as it is a review.
When foreign men meet women online on Vietnam Cupid you must always remember that it really is a numbers game. This is not an easy country to have lots of casual sex, and there aren't as many Vietnamese women seeking foreign men as in other places.
If that is all you are after then you need to read up more on the Philippines or Thailand and maybe head there instead. They definitely have looser women who are more down for casual sex and friends with benefits relationships.
This is not the country for that, luck could be on your side but do not bank on luck alone. You need to put in the effort to contact as many women as possible and hope for the best.
We will start off by explaining why online dating on Vietnam Cupid is so crucial to your success here. There are so many things working against you, that is why you need to try, try, and try again before you can succeed.
After that we will give you a game plan for how to use it to get the most possible success. Lets go ahead and get started.
Game Plan For Dating Vietnamese Women
If you follow any travel blogs about Asia you certainly have read about how easy Southeast Asian girls can be. Well, in some spots they definitely are, but it is totally different when it comes to Vietnamese women.
First off is the language barrier, there is very limited English spoken here. Unless you know how to speak some Vietnamese communicating is going to be quite hard.
Finding a fluent English speaker is going to be next to impossible, even finding a good one is highly unlikely. Expect to at best meet women that can barely speak it.
That means your dates will generally be pretty lame. Using Google translate to communicate, or having the same 'where are you from?' or 'do you have any brothers or sisters?' type conversations over and over.
That isn't a deal breaker though. The bigger issue is that this is not a country where cold approaching is common or widely accepted. Also, the local people stick to their own kind more often then not.
Even if you go out in the touristy District 1 in Ho Chi Minh City you shouldn't expect to see many tourists and locals mingling. You will see Vietnamese women at coffee shops, but how approachable are they really?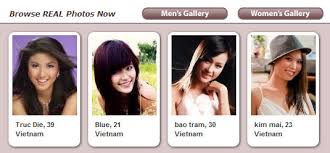 There is a huge coffee culture here, but they usually go with their friends, and there aren't often foreign men inside. Is this girl really going to want to have a foreigner come up and chat her up in front of her friends?
Or even if she is alone all the eyes in the coffee shop will be on her. This is not at all a common scenario and most women will not enjoy having a spotlight like that flashed on them.
Even at nightclubs cold approaching isn't common, but it is a bit more acceptable. However don't expect to pull one night stands, at best you are going to get her number.
All of this means there are few chances to meet Vietnamese women in public, and when you do all that you are likely going to get is a chance to set up a date for later.
Men Meeting Women On Vietnam Cupid
What sounds better, option A which is going out and walking around the hot streets of Saigon and approaching girls that don't want to be approached during the day. Then at night heading out to nightclubs, paying a cover, buying expensive drinks, and asking girls for their number.
Or sitting at home in your boxers in the nice air conditioning, firing up the laptop, and messaging girls that want to be messaged. When cold approaching how many numbers can you get in a day? 5? 10? Maybe if you are really lucky.
When meeting women on Vietnam Cupid you can message hundreds of girls in an hour. Lets be conservative and say a quarter of the 200 you message reply to you, and half of them give you their number. That is 50 numbers.
No face to face rejections, no noisy nightclubs, no taxis, no getting dressed up, just sitting back and copy/pasting the same message to a bunch of girls. Remember that they won't speak English very well, though the ones on the dating sites are usually a bit better since they are active on the internet.
Just type out 'hey, i'm new to your city and looking for some friends want to meet sometime?' Keep it nice and simple, and use short words. Maybe throw in a compliment saying you think they are pretty or cute.
Then if they say yes ask if you can get their number, Whatsapp, Facebook, or whatever chatting app you prefer. Move from the website to texting and start to invite them out.
You should try and hop on the site a week or 10 days before you arrive in the country. Message a bunch of girls in whatever cities in Vietnam you are visiting, this pipelining should have you arriving in town with dates lined up and waiting for your arrival.
Dating Culture For Foreign Men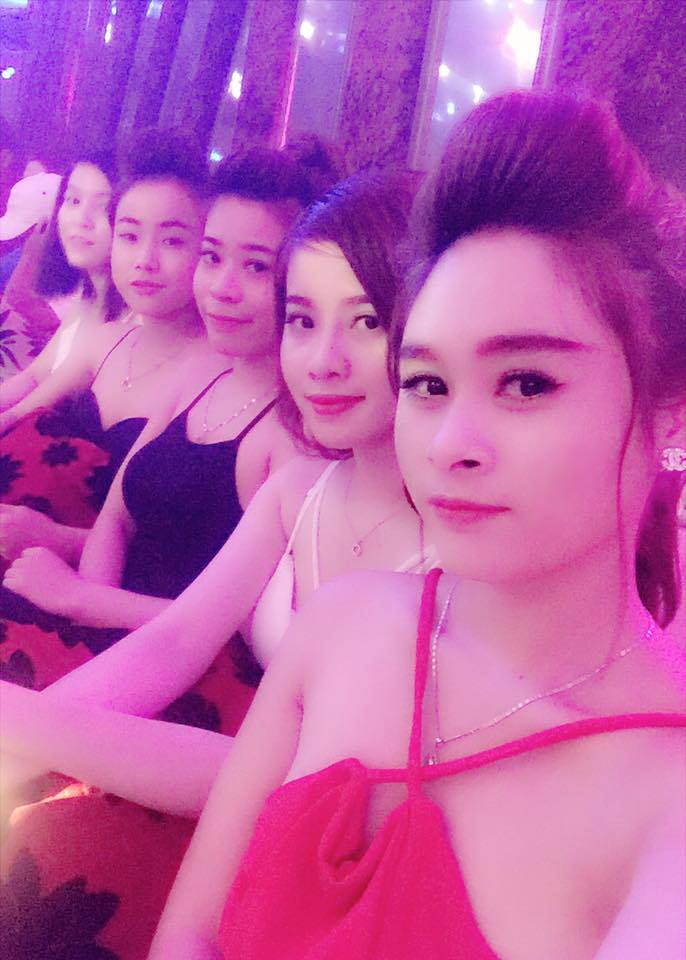 Since you shouldn't expect to get laid on date 1 go ahead and have that be a quick coffee date. If you have pipelined properly you should have many contacts made before you get into town.
On day 1 schedule a lunch date, an afternoon date, and an evening date. If you get really lucky and the girl wants to come back to your place after the coffee then do a mental fistpump and politely cancel on your later options, but that isn't likely.
So just meet them at the coffee shop, have a chat for like 45 minutes and then say you need to go back to your place to charge your phone or check your email. Ask them if they want to come and watch a movie there, if they say yes great, if not don't pressure them.
Try and have 3 or 4 dates, or as many as you have time for. Then move on to a dinner date for date 2 with the ones you like. Invite them out to drink and dance after, don't have too high of expectations for getting laid, but on date 2 the odds go up a bit.
By date 3 you really need to go for it. Involve drinks with the dinner, try and get them loosened up, and put a bit more pressure on your invitation to come back to your place.
If they haven't given it up after date 3, well, only you know if you think it is worth pursuing further or not. A lot of these girls might be virgins waiting for marriage, if nothing has happened after 3 dates the 4th probably won't change anything.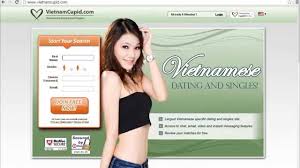 Final Thoughts On Vietnam Cupid
Lots of foreign men see a site like Vietnam Cupid and wonder if it is a scam. The site is closing in on a million registered users, do they think that these are all bots? Of course it isn't a scam.
If this post was meant at a scam we surely wouldn't be saying that you should expect it to take 3 dates to score either. Instead we would be saying that it is loaded with sluts that want to hop on a foreigners dick the moment he arrives in town.
There is no scam going on here. The women on the site are real, and if you are in town some of them will meet you.
It isn't some magic service that is going to easily get you laid. It is the same as any other dating site out there, it helps speed up the process and allows you to contact a whole lot of women in a very short amount of time.
That is definitely a lot of help, but that is all the help that it offers. Hopefully this game plan and review for Vietnam Cupid was helpful to you.