Where To Get A Cheap Sex Massage In Pattaya
Often times budget mongers wonder where they can get a cheap sex massage in Pattaya. Not every guy who travels has enough money to ball out in a Go Go every night paying for ladies drinks, barfines, and Go Go girl prices.
There are quite a few ways to find cheap sex in Pattaya, and an erotic massage is one of the best ways to go about it. You can go in and get a massage plus handjob for 500 baht or maybe a little more, a massage with a blowjob happy ending for around 700-1000 total, and a full on sex massage for around 1000-1500.
There are more expensive massage options as well, like soapies, but that isn't what this post is about. You can also find freelancers for even cheaper than these sex massage options, though that is getting harder and harder each year.
But this post is about cheap spas, so lets get it started already. It should be noted that many of these cheap massage parlors are in the same areas, so we are going to focus on the area more than specific shops. If you were hoping to read about all of the options for girls and sex in Pattaya regardless of price that link has you covered.
Soi Chaiyapoon & Soi Buakhao
We are lumping these two together because they are both in the same part of town. This is over near the LK Metro Go Go Bar area, and it is just loaded with massage parlors.
Each shop may have different pricing, but many of the massage parlors on Soi Chaiyapoon and Soi Buakhao start at 200 baht for an oil massage. That means the 500 tip you need to pay for your blowjob happy ending will bring the grand total to 700 baht.
Soi Chaiyapoon in particular has a lot of what we will call 'quickie massage shops' because there isn't much of a massage taking place in them. Expect a very short back massage that may not even last ten minutes before the girl asks you to turn over.
Then she will make it pretty clear that your sex massage is about to begin. If you don't even want to go through the motions (which is wise, these girls aren't skilled at massage and you are just wasting time) then you can tell her what you want from the start.
If you enter Soi Chaiyapoon from third road the first few shops on your right hand side often have above average staff. Many Thai massage parlors have olden unattractive women, but you can find some sexy Thai girls here.
As you walk further in to Soi Chaiyapoon you will have more and more girls calling out to you. Eventually you will even hit a blowjob bar where you can get a blowjob for around 800 pesos.
The girls at the blowjob bar will be less attractive than the sexy Thai girls at the start of the street, but they will also be more skilled at their job :P.
Soi Buakhao has many massage parlors too, everywhere in this city does. This is a very good area to go to when you are looking for cheap sex in Pattaya.
Erotic Sex Massage In Jomtien Soi 6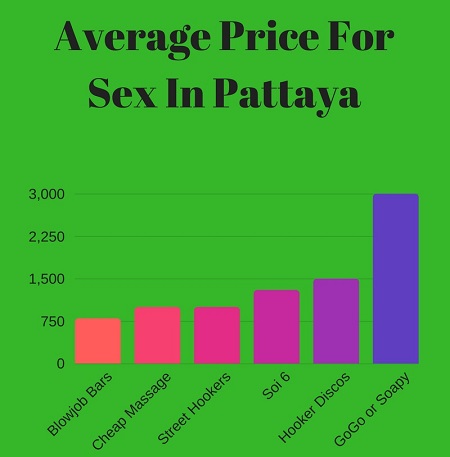 Jomtien Soi 6 is another great spot to get a cheap sex massage in Pattaya. If you aren't aware Jomtien is a suburb very close by, you can get to Jomtien Soi 6 on the baht bus (from 2nd road) for only 10 baht and it will take 10 or 15 minutes.
While the last ones we mentioned were 'quickie massage' this is a different type of massage parlor all together. In some ways that is good, in some ways that is bad.
In the Soi Chaiyapoon parlors the girls will pretty much do whatever you want for a price, they are more like brothels than massage parlors. In Jomtien Soi 6 not every girl will be open for everything.
You can be all but guaranteed that you can get a handjob happy ending at a minimum. Many of the girls will give a blowjob or a full on sex massage, but not every one will.
You may want to talk to the sexy Thai massage therapist first and confirm with her what she will and won't do. Or you can just head in and see what happens, knowing at the very least you will get a handjob.
The price for a massage here is a tad more expensive at 300 (generally) for an oil massage. However you can get the full hour of massage here if you want it, and the girls actually know what they are doing for the massage part.
On average the girls in Soi Chaiyapoon are probably more attractive, but there is a wider selection in Jomtien Soi 6. If you look around you can find some hot Thai massage girls here.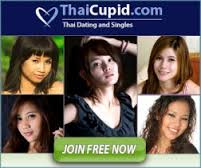 Cheap Sexy Massages All Over
While those are two of the best spots to find a cheap sexy massage in Pattaya there are massage parlors all over this city. When you walk around you will be getting offered a massage 10 times a day, probably closer to 50.
If you ever see a sexy Thai girl that piques your interest then you may have just found your cheap sex massage. Just like in Jomtien Soi 6 you can either ask her what she will do and for how much, or you can do the massage and hope for the best.
The vast majority of Thai massage girls will give at least a handjob happy ending, most will be glad to do more if you are tipping the right amount. Sometimes they will ask for an inflated number to start (they know the rules of negotiation) but the price goes down pretty quick when they realize you know the deal.
You could also hop on a Thai dating site like Thai Cupid or ThaiFriendly and meet a non pro to be your girlfriend. Teach her massage and you can get free ones for life. To read more on the Pattaya nightlife check out this eBook guide that will help you enjoy this city on any budget.
Finding a cheap sex massage in Pattaya will not be hard at all. The more time you spend looking for it the more likely you are to get one from a very sexy Thai girl instead of just an average massage girl.