Where To Get An Erotic Sex Massage In Seoul, South Korea
This is a city where single guys can have a lot of fun. We have covered all the best places to find sex in Seoul there, but this post is specifically about where to get an erotic sex massage in Seoul.
There are certainly more options than we are going to list in this post, but the ones listed here are generally 'foreigner friendly' meaning you don't need to be Korean to go to them. With that said your mileage may vary.
You never know when somewhere in this city may decide to play the 'Koreans only' card and not allow foreign men to enter. But with most of these erotic sex massage parlors in Seoul you should be fine.
At the time of writing this you get just under 1200 won for every $1 USD. We will list the prices in won, but most of these places will cost around $230.
We did list a few cheap erotic massage spas as well, and you can get just as good of service at them as you can the more expensive ones. Well, cheap is a relative term, we probably should have said 'cheaper' as they cost a little over $100.
We wrote a post about some handjob happy ending massage spas in this city, but paying for a handjob when sex is available isn't for most guys. Lets talk about what a typical visit to one of these spots is like before getting into the exact locations.
It should be pointed out if you hear someone talk about a 'Anma in Seoul' or 'Korean Anma' that means massage parlor.
What To Expect At Your Sex Massage In Seoul
Not every trip to one of these places will be the same for each guy. Heck, the same guy could go to the same spa and get the same massage girl twice and come away with a different impression each time.
With that said generally things play out about the same on most visits. The girls will give a bit of a performance, but there is also a mechanical feeling to it.
That is understandable, these girls are in it for the money not the fun. Plus they probably service many customers a day and stick to a routine that works, you probably do the same at your job.
You will go in and the receptionist will greet you and write a number on a piece of paper (if you can't speak Korean.) You can try to haggle the price a little if you want, it is kind of expected that foreign men pay more for things so there probably is a bit of wiggle room.
We list the price that is asked, some guys may want to negotiate while others won't. One thing that is different about Seoul sex massage parlors is that you should expect there to be some waiting time after you get there.
In many other places there are always plenty of girls ready and you hit the ground running. Often times here you are left to sit and wait, it could be 10 minutes it could be an hour.
Also, at most places you don't get to choose the girl. If you are picky and want to see a lineup you can try to ask for one, but if you don't speak Korean good luck.
At some places you get to choose based on pictures, but as usual the girl won't look as hot as she does in the picture. Still, at the spas listed here you should be relatively happy with any girl you get, plus they all are well trained.
You will head up to a room that likely has a shower or tub in it and the massage girl will wash you off. She will give you a soapy handjob followed by a blowjob, then you will head over to the table for the massage and sex.
Some will do a lengthy massage, others will skip all that and just get right down to banging. This can vary from place to place but also from girl to girl.
Alright, that is enough of the set up. Lets get to the names and locations of good places to find a sex massage in Seoul.
The 'Cheap' Sex Massage Parlors
While not exactly cheap these will cost you about half as much as the ones in the following section. We will start with Dallas massage located near the Hak-Dong subway stop.
The set up here is kind of similar to some of the handjob happy ending spots we wrote about in the link from above, but better. You will go in and the receptionist will ask you to pay 130k and then she will lead you to the massage room.
You will get a massage from an older lady (sometimes the receptionist) that will last a reasonable amount of time. After the massage is over and there has been a bit of teasing she will exit and a hot 20ish year old will come in for the sex massage.
She will strip down, things will get more and more erotic, and you will get a blowjob plus sex. Another place to get a cheaper sex massage in Seoul is VIP-MVP.
It is located near the Gangnam train station, you can leave the station at exit 5 and then take a couple of rights and you are there. There is a big sign that is well lit so it is easy to see.
The price here is 120k, and if you are getting sick of Korean girls this is a nice place to visit because there are girls from other Asian countries here. You can get a Thai massage from a sexy Thai girl, or there are Chinese girls as well as some Koreans.
These are two reasonably priced options that should leave you satisfied.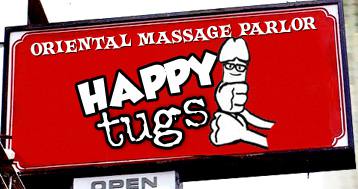 More Sex Massage Parlors In Seoul
Now we have 4 sex massage parlors in Seoul that will charge you 270k, but first lets talk about Ace Anma which will cost 230k. You can find it near the Gangnam Gu Office Station.
It seems to be one of the more popular places for foreigners listed here. The rest are 270k, and a couple that have reportedly had quite sexy girls working there recently are Treasure Island and also Tiffany Anma.
Tiffany is located close to VIP-MVP near the Gangnam Station. Hera Anma is located near the Seolleung Station, when you exit the station look for a Kinko's and take a left just past it.
We have one more interesting place to tell you about and that is Eve located in Hak-Dong. Here you can get an hour sex 'massage' from 3 different ladies that rotate in for 20 minutes each.
The first girl will come in, bathe you, and after she gives you a blowjob in the shower for a bit will have sex with you on the massage table. After her time is up the 2nd girl will come in, wash you again and this will happen for all 3 girls.
Not exactly a true foursome, but definitely a unique experience that you can't often replicate. The price is the same as well, 270k. The only problem is these women are a bit older in their 30's and not as attractive as at some of the other places.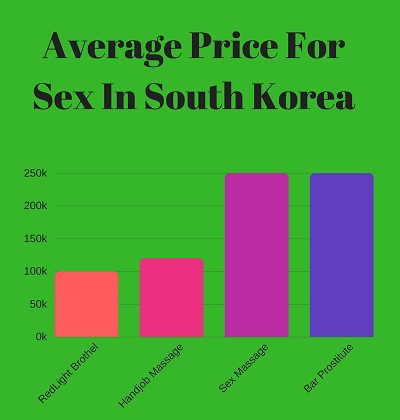 Sex Massage In Seoul Is Expensive
The pay for play sex scene is kind of expensive here. $230 for a bang is quite a bit for this part of the world. A short flight to Thailand will cut the costs down drastically.
If you wanted to try dating single girls in Seoul interested in foreign men check out that link. We wrote about some good ways to meet them in the nightlife or during the day time.
Plus we talked about how Korean Cupid is a great wingman for you. Since most Seoul girls aren't that good at speaking English but are in the process of learning they will be better at reading and writing.
That means if you walk up to them somewhere they may be shy to try and reply when they aren't prepared. But if you message them on a dating site they will be happy to reply.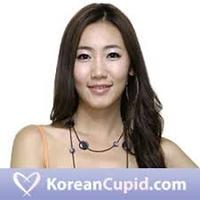 Have Fun At Your Seoul Sex Massage
As we said before there is a whole lot of good nightlife for single guys here, and the sex massages in Seoul are another great option. The ones on this list are a good starting point, but the more time you spend in town the more you will find out about.
One thing we didn't mention yet is to look for well lit barber shop poles, or red lights around the doors of certain buildings. These are tip offs to guys that a sex massage might be available inside.
If you want to read about the best places to find sex here check out this eBook, and while in town enjoy your erotic sex massage parlors in Seoul.