Where To Get A Happy Ending Massage In Ho Chi Minh City
When guys travel here they often wonder where to get a happy ending massage in Ho Chi Minh City. The answer is that happy ending massage parlors are all over this city and you won't have any problem finding them.
We previously wrote about how the two best countries to get a happy ending in Southeast Asia are Thailand and Vietnam. There are so many massage parlors around District 1 and the touristy area of Pham Ngu Lao, plus other places in the city as well.
Sometimes your happy ending might only be a handjob, other times you might get a blowjob if you pay more. The Vietnamese girls seem to prefer giving blowjobs over having sex, but that is generalizing and certainly isn't always the case.
Lets quickly talk about the closest place to the tourist district before branching out to other options. Sex spas are one of the best ways to get laid in this city.
Happy Ending Massage Bui Vien
The main backpacker street in town is Bui Vien located in Pham Ngu Lao. As you walk down this street there are going to be lots of university aged Vietnamese girls offering you a massage.
The prices are cheap, 100k dong or $5 should get you in the door. At some of them you will head up to a big room with multiple beds and curtained off areas, at others you will be in a room alone with your massage girl.
In either spot a happy ending is possible, but of course the spas with private rooms will be a bit more likely. They will also be particularly more likely to get a full sex massage or blowjob, in the curtained off ones only a handjob will likely be offered.
So where do you find the spas with the private rooms? Head down the little alleys that lead up from Bui Vien to Pham Ngu Lao Park.
Lots of the girls offering massage on Bui Vien work in these alleys, but there are more girls waiting in them. Take a walk around and you can find some very sexy Vietnamese girls in this area.
Remember that this is the heart of the tourist district so they are likely to throw out big numbers to start the negotiation. We will get more into price later, but around Bui Vien you are going to need to negotiate.
This post breaks down the logistics of the Ho Chi Minh City Red Light District.
Hotels With Sex Spas In Ho Chi Minh
You will notice that many hotels in Ho Chi Minh City have spas on the ground floor. Many hotels around District 1 have the same set up, a garage or massage parlor on the ground floor and you walk up some stairs to go to the lobby of the hotel.
Do all of these hotels with massage offer happy endings? Probably not, but your odds are pretty good, at least for a handjob.
A few that you could try out are Haisen Hotel, Vien Dong Hotel, Dai Nam Hotel and Boss Hotel. Generally these will be a much bigger sauna experience and have a bit nicer rooms, and also cost a bit more.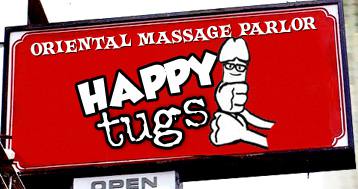 More Happy Ending's In Ho Chi Minh City
You don't need to stay around the touristy area to find happy ending massage in Ho Chi Minh City, you can find it all over town. There are many hotels that offer it, but there are smaller mom and pop type spas for men as well.
One place where you can get a full sex massage from sexy Vietnamese girls is 10 Hai Yan Massage on 815 LE Hone Phuong. This is a red light area with lots of happy ending massage options plus other areas or spas around town like:
328 Le Hong Phuong
China Massage 8 XX Le Hong Phuong
Bamboo is in the Binh Thanh District
Hoa Anh Doa Massage
Cherry Spa
Better yet just walk around or have your eyes peeled when you are out and about. If you see a sexy girl waiting outside of a massage parlor give it a shot.
If you don't end up getting that happy ending you wanted just head over to a blowjob bar for it. You can also find plenty of Ho Chi Minh City escorts offering massage services online.
An easy way to do this is to use the 'people near you' feature on WeChat. There will be plenty of online escorts that list massage in their profiles and will provide hotel room service for you.
Prices For Happy Ending Massage
As we mentioned before you can get in the door for a massage for 100k dong or around $5 at most places. Some of the nicer massage parlors at hotels may charge 150k or 200k.
Of course they all offer 'premium packages' that may include a nicer room, a bath tub, but we are just talking the price for a standard 1 hour massage. If you want something more fancy inquire at the specific massage parlor and they will let you know what else is available.
How much the happy ending in Ho Chi Minh will cost is going to be up for a negotiation. Local Vietnamese guys probably will pay less, if you are a tourist expect them to start the negotiation pretty high.
There are no set prices, some girls may not even want to do it and will only give you a happy ending if you pay a lot. Others will be glad to get any tip they can get.
For a handjob something like 300k-400k should be enough of a tip. A blowjob might be in the 500k-1 million range. Sex will probably be 1 million plus which is around $50 at the current exchange rate.
These are just the ranges you should shoot for, but it is all negotiable.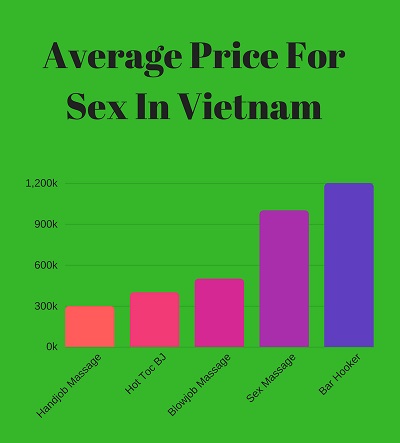 Meeting Non Pro Vietnamese Girls
We have written a longer post on dating Vietnamese girls in Ho Chi Minh City which you should read. The easiest way to meet girls here will be on Vietnam Cupid.
Because of the language barrier and how social circle oriented the nightlife is here it can be hard to meet women that aren't hookers. But there are lots of sexy girls on Vietnam Cupid that would love to have a foreign boyfriend.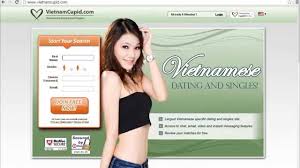 Have A Happy Ending In Ho Chi Minh City
It will be super easy to find a happy ending massage in Ho Chi Minh City. The prices are cheap and there are lots of sexy massage girls around.
If you see one that looks promising then go ahead and give it a shot. Worst case scenario you get no happy ending but you paid $5 for a good 1 hour massage, there are worse fate's in life.
Check out this eBook guide for tips on all of the best Vietnam nightlife. Hopefully this post on where to get a happy ending massage in Ho Chi Minh City helped you out.