Get A Prostate Happy Ending Massage In Manila At Abacca Spa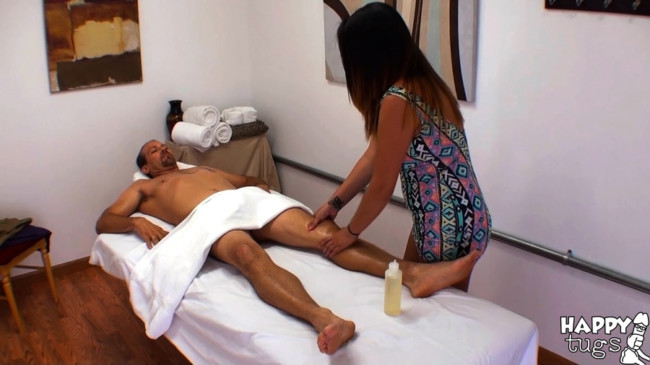 If you are looking to get a prostate happy ending massage in Manila visit Abacca Spa. They have two different branches and you can be sure you will get great service every time you go.
Of course there are a lot of ways to find sex in Manila, that link will break down all of your best options. A prostate happy ending lingam massage is something that isn't always easy to find but Abacca Spa is there to fill the void so to speak.
Overall the Philippines is not a great country for erotic massage. Where as in Thailand there are massage parlors that offer things like soapy massages and every normal massage parlor is likely to give happy endings, Manila massage is not the same.
Soapies are unheard of here and most massage parlors don't give extra services like lingam often. But guys want to have a relaxing, therapeutic, and erotic experience from time to time.
This review will let you know what to expect when you go in for your prostate happy ending massage  at this spa.
Logistics Of Abacca Spa In Manila
There are actually two locations of Abacca Spa in Manila. One is located in Makati at 1132 Antipolo Street in the Poblacion Barangay. This is about a 15 minute walk or 5 minute taxi ride from Burgos Street.
The other location is of Abacca Spa is in Malate on 1770 Mabini Street not far from LA Cafe which is a big time freelance prostitute bar. When you go into the spa you will get shown a menu and choose which option you like, more on prices in a bit.
The set up is nice inside, it is like you are in a rock garden and you walk on the stone pathway. There are many curtained off massage booths, you don't get your own room but there is plenty of privacy and it is very dark inside.
You will disrobe and wait for your lingam happy ending massage to begin. If you want outcall service this post talks about how you can order a nuru massage to your hotel.
What Is A Prostate/Lingam Happy Ending Massage?
Many guys may not know what the terms prostate massage or lingam massage mean so we will break them down for you. As you get your a prostate lingam massage at Abacca Spa starts off like most massages.
You get a long back, shoulder, and leg massage to start. At many happy ending spas the massage is a joke, but here you will get a legit massage first every time.
Then things will get more erotic starting with the prostate massage. She will be slowly going higher and higher up your thigh and brushing against your balls.
Then she will slide a finger between your butt cheeks and start teasing your butt hole. Generally they never actually go inside and rub on your prostate, it is more of a butt hole teasing.
Then she will ask you to go up on your knees and start the lingam massage with a bit of a reach around. After that the massage girl will ask you to roll over, oil up your cock and balls and give you a handjob happy ending to completion.
Generally they switch back and forth from shaft to balls for the first few minutes and all the girls here have been trained very well in the art of lingam massage. After 5 or so minutes the technique often goes out the window and its a standard handjob, but not with all of them.
The Price Of A Happy Ending Massage At Abacca
When you look on the menu the option that is 1200 pesos for 80 minutes that mentions paying attention to your 'special place' is the one you want. A few years ago this was only 700, but prices went up in a major way.
They have a cheaper 1 hour option but no prostate or lingam massage is given. They also have more expensive VIP options like a 2 hour massage, 2 girl massage and others.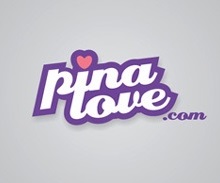 Can You Have Sex At Abacca Spa In Manila?
No! Not only can you not have sex at Abacca Spa in Manila the massage girls won't remove any clothes and no touching of them is allowed. They will actually stay on the foot of the bed during the lingam part so touching wouldn't even be possible.
We wrote a longer post on where to get a full sex massage in Manila there. Abacca Spa is not the place.
Too Much For A Handjob In Manila
We wrote about how easy it is to meet girls online in the Philippines, many consider it the easiest place in the world for a foreigner to get laid. This post breaks down best places to meet and date girls in Manila, most of which revolve around online dating.
This is a city with 20 million+ people. The girls really love foreigners and are keen to meet up and hang out with them as quickly as they can.
If you sign up for Filipino Cupid or PinaLove and spend 20 minutes sending out messages to girls you will get many replies. There are literally thousands of girls on these sites and many sign up just to try to meet foreigners.
Why pay 1200 for a handjob when it is so easy to get laid for free here? Buy a girl a 150 peso meal, 100 pesos worth of drinks and invite her back to your hotel or apartment and she will probably say yes. Who knows maybe she knows how to give a happy ending massage also.
To read more tips on how to get the most out of the Manila nightlife check out that eBook guide that can help you find the right spots and save some money in the process. If you want a prostate happy ending massage get one at Abacca Spa in Manila.