Review Of Golden Sauna Massage In Macau
There are so many sex saunas and sex massage options in this city that it can be hard to know which one to choose. Hopefully this review of getting a sex massage at Golden Sauna in Macau can help you decide if it is the right one to visit for you.
We will talk about some of the things we like and don't like about Golden Sauna and do a bit of comparing to the other sex saunas in Macau. Since most guys are only here for a short trip they may only have time to visit one or two places and need to make sure they hit the right ones.
Of course your mileage may vary as the old saying goes. Just because the last 8 guys had a great experience at a place doesn't mean something can't go wrong for you.
On the other hand you can read a bunch of bad reviews on a sex sauna but then try it out anyway and have the best experience of your life. You just never know.
Lets quickly talk about the logistical aspects. The Golden Sauna is located behind Fortuna Casino. An easy way to get there is to take the free shuttles to the Lisboa Hotel and you will be a few minute walk away.
Also remember to bring some HKD with you and don't try to pay only with the credit card here. They now make you pay part of the fee for the girl to her in the room directly.
The amount you have to pay will depend on what tier of girl you take, but try to bring at least 500 HKD with you if you plan on paying with a card. Like most sex saunas in Macau Golden Sauna has a nice pool, hot tub and steam room for you to relax in.
What We Like About Golden Sauna
There is a lot to like about getting a sex massage at Golden Sauna. Anywhere you are getting a sex massage is a good place, but with so many options to find sex in Macau how does Golden Sauna stack up?
First off the price for a sex massage is cheaper here than at most places like 18 Sauna for instance. You can get in and get out for a little over $200 USD depending on what tier of girl you take.
That just isn't possible at many places. Another thing that is really nice is they frequently will have promos or coupons that you can get. You should ask about any specials they have when you arrrive, and then after paying ask for a coupon for a return visit if you plan to go back.
This can save you a bit more on what is already a good price (for Macau.) They may even play some games in the lounge room and if you win you might get a free shoulder or foot massage.
Plus they have the 'showtime' where the massage girls will rotate around all the guys in the lounge and have some fun. Maybe one rubs her tits on your face, then the next one sits on your lap and rubs your cock for a bit.
Not enough to get you off, but a nice added perk for a positive review. Plus it gives you a great chance to check out the available massage girls so you are sure to pick the right one. Having so many sexy girls to choose from is why this city is so great for Asian prostitutes.
Another nice thing is that you can get the 'thigh massage' which means handjob either in the lounge or in a private room. Some sex saunas have stopped allowing them in the private room.
Additionally when you get your shower you can pay 150 HKD to get washed off by a sexy Vietnamese girl in a bikini who will make sure to get your cock and balls very clean. And then clean them some more once the little guy goes back to resting state.
Then after you head to the locker there will be more girls to help you get dressed that can be very playful. Basically you always are having some interaction with cute girls at Golden Sauna.
The free food isn't anything to write home about, but it is probably as good as what you get at the more expensive saunas. For more tips on finding cheap sex in Macau check out that link.
A Few Negatives About This Macau Spa
There aren't a whole lot of negatives about Golden Sauna in Macau but there are a few. The lineup isn't all that big, some saunas have as many as a hundred girls and there are generally only about 30 here.
They are mostly Vietnamese girls, but there are some Chinese and even Indonesians as well. The Indonesians usually work in the shower room but there are some that do the full sex massage as well.
30 is definitely enough to find one you like, plus it isn't as crowded here as other sex saunas so they don't need a massive lineup. Still if we have to nitpick that would be one of the faults.
Another is that the rooms are pretty small compared to others around town. You will have plenty of free space to enjoy yourself, but the rooms aren't quite as nice as some others. There are plenty of mirrors around though.
At least here you know you will get a nut off, it can be quite hard to pull from Macau nightclubs.
Should You Get A Massage At Golden Sauna In Macau?
Overall these small complaints aren't a big deal. Since it isn't generally that crowded her the smaller lineup isn't a major problem and there are plenty of sexy massage girls to choose from.
The rooms are smaller than most, but again not a big deal. The price is right, they give out lots of promos and discounts, plus you are always getting some attention from the girls.
This is one of the better sex saunas you could visit. Any time you get more for paying less that is a very good thing.
If you wanted to try to date some local girls without having to pay them then try out ChinaLoveCupid or Hong Kong Cupid. There are many single girls in Macau on those dating sites that would love to meet a foreigner.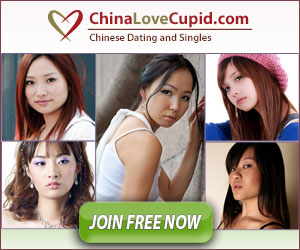 This travel guide for single men covers all you need to know about the sex saunas in Macau and mongering in Hong Kong as well. Getting a sex massage at Golden Sauna in Macau should be on your agenda but it certainly isn't the only option.