Finding Girls For Sex In Danang & Hoi An, Vietnam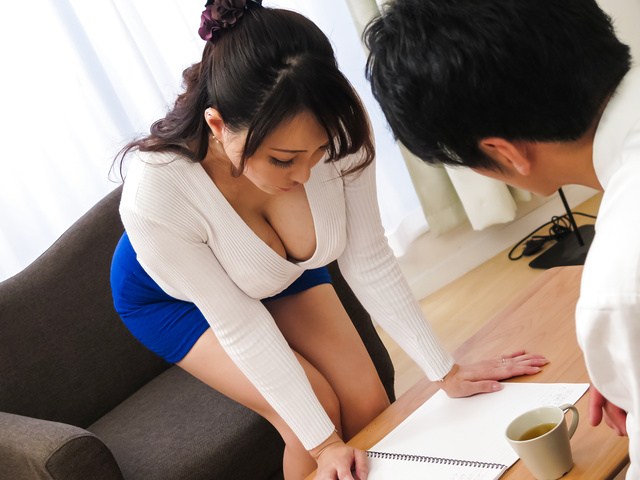 In this guide to finding girls for sex in Danang & Hoi An, Vietnam we will try to break down what a single guy needs to know to get laid here. Like in most cities in this country the men's erotic spas are the easiest way.
If you like to monger then you can easily find sex in Danang at erotic massage parlors, getting a happy ending in Hoi An will be more difficult. There is a limited freelance prostitute scene in both cities and trying to meet hookers online is not really advisable.
You could potentially find great success, but most likely you will just waste your time with escorts dealing with fake pictures and ugly girls. Plus as many guys know Vietnamese prostitutes are not the easiest to deal with but in an erotic sex massage spa they won't be as difficult.
When it comes to meeting girls who aren't hookers in the nightlife in either city that will be pretty tough as well. Danang definitely has more options, it is a city with almost 1.5 million people while Hoi An is just over a hundred thousand.
Neither would ever be considered great cities for nightlife and if you want to be a playboy and have lots of casual sex you are in the wrong country. But there are always some sluts around in every city and if you use the best dating site in Vietnam that will be your best chance to find them.
Lets go ahead and start off with the mongering and then talk about non pros.
Guide To Sex In Danang & Hoi An
This section is all about mongering and like in most cities in this country it all revolves around the men's erotic spas. If you want to find hookers in Danang or Hoi An you need to visit these happy ending massage parlors.
The majority of them are located in hotels and extra services are almost always offered. Some of the best known erotic sex massage spas in Danang are at:
Moonlight Hotel
Luxury Hotel
Phu My Xuan Hotel
Thu Bon Hotel
Eden Plaza Hotel
Gold Hotel
Bamboo Green
Mekong Spa
Serene Hotel
Of those Moonlight is probably the most well known and popular but Eden is also known to be very good. Thu Bonh is probably the cheapest because the massage starts at 200k there.
Generally you pay anywhere from 200k-500k for your massage which at the current rate of exchange is around $10-$25. Then you will need to tip an additional 200kish for handjob happy ending, 500kish for a blowjob, and around 1 million for a full service sex massage in Danang.
Prices can vary from girl to girl so you might have to haggle a bit. Not all Vietnam massage girls will be willing to go all the way to sex, many will only offer a blowjob or handjob happy ending.
There is a red light area of town where many local guys go for sex located at Thi Thị B I Street but you are probably best off sticking to the men's spas at hotels. All around this country erotic massage is the easiest way to find prostitutes and it is no different here.
The options for sex in Hoi An are much more limited. Just on the outskirts of town on the road that connects these two cities (Nguyen Tat Thanh) you can find some massage parlors that are effectively brothels where it intersects with Lac Long Quan. The price is also around a million.
There is a very limited freelancer scene here. Trying to meet Danang or Hoi An escorts online is not advisable because you will just waste your time with fake pictures and prostitutes you probably don't want to bang.
You might luck out and find a gem but even if you do the online hookers won't be any cheaper then at the sex spas. Keep it simple and get a happy ending massage.
There are some hot tocs (blowjob bars) around but they are mostly in the locals areas. They also are known to change locations so might be hard to pin down.
Plus as a foreigner when you go into the local prostitution areas you generally aren't well received. Learning to speak a little Vietnamese may help, but often times it won't make any difference.
There will be some massage parlors around the Bach Dang and Tran Phu tourist area. Often times you will see girls in very sexy outfits working at salons or spas.
Tourists will assume that if a girl is dressed like that they are probably trying to let you know sex is available. Generally the opposite is true and they are just trying to draw you in.
You can also find some good erotic sex massage parlors in Nam Phuc which is a smaller city a short drive away. Prices will be even cheaper there.
Single Girls In Danang & Hoi An
Vietnamese girls are notoriously hard to have casual sex with. Many guys move or travel to Southeast Asia because of the easy girls, but this is not the right country to be a playboy.
Girls in Danang and Hoi An are going to want a serious boyfriend, not a friend with benefits. That means if you are only on a short trip you need to try to hit on tourists or visit the erotic massage spas.
In Danang you will probably want to stay around the Bach Dang and Tran Phu tourist and nightlife district. This is where most travelers stay and you will likely feel safe and comfortable in this part of town.
There will be some bars around to try and hit on other tourists and backpackers. If you wanted to visit the best pick up bars and nightclubs to meet girls in Danang head to:
There is much less nightlife to meet girls in Hoi An. Things shut down pretty early as well so don't be expecting a thriving clubbing scene at 1am.
There are plenty of singles bars along the Thu Bon River, try to hit on other tourists early and see if you can pull them back to your room. Some of the best bars and clubs in town are:
If you care about nightlife then stick with Danang.
Meeting Vietnamese Girls Online
There are plenty of single girls in Danang, it is a city with almost 1.5 million people after all. Just because the majority of them are prude doesn't mean they all are.
Every city has some sluts, but in this country they are just harder to find. Many Vietnamese girls have a big time interest in foreigners but are too shy to try and act on it.
They won't want everyone in town gossiping about them going out with one. But if you meet them on Vietnam Cupid they might be open for a chat and maybe even meeting up.
And if they are scared to be seen in public with you that might mean they are willing to have the first meet at your place. If she agrees to that then sex is very likely to happen.
Log on to Vietnam Cupid a week or ten days before your trip and start to pipeline. Remember that these girls won't be very good at English so keep your messages short, sweet, and easy to understand.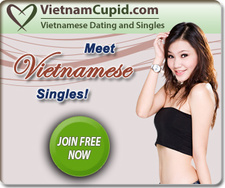 Good Luck Finding Sex In Danang & Hoi An
We will say it again, if you want to hook up with a lot of girls that aren't hookers you are in the wrong country. This is where you go to find a hot Asian bride or get some happy ending massages.
If you wanted to read more about how to get the most out of the Vietnam nightlife check out this eBook guide. It gives more details on how to navigate the tricky nightlife in this country.
Hopefully this guide to finding girls for sex in Danang and Hoi An was helpful to you.