Finding Girls For Sex In Jomtien, Pattaya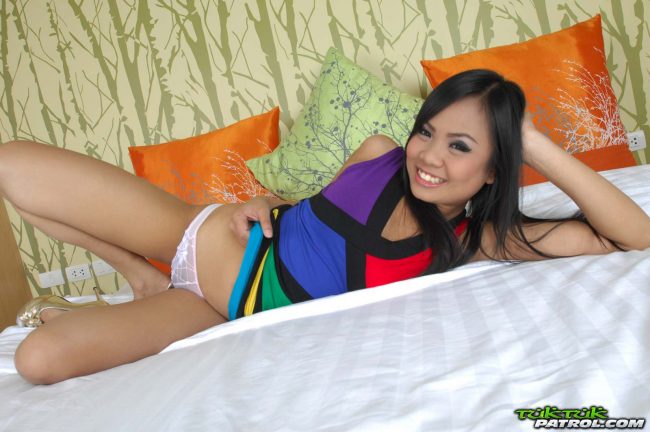 This mongering guide to finding girls for sex in Jomtien will break down all of the available adult entertainment in this part of town. We have covered the Pattaya sex trade extensively on GuysNightlife, but very little was written about this area.
The main reason is because it doesn't really have the same type of nightlife you find over in Pattaya. There aren't a ton of Go Go's like you find on Walking Street, and things are generally much more tame here.
But as this Jomtien sex guide will show hooking up with Thai girls in this area will not be hard. It may be second fiddle in this area, but just about anywhere in the world would be second fiddle to what you can find nearby here.
We will cover some of the best girly bars, erotic massage parlors, freelance prostitutes, and other things you need to know about the adult entertainment here. If you aren't aware you can easily get here from Walking Street.
You can hop on any motorbike taxi for around 60 baht, or you can walk out the main entrance to Walking Street and instantly head right. Then walk up to 2nd road, cross the street, and there are blue baht buses waiting to take people to Jomtien.
They will turn down Thap Phraya and then hang a left and drive right along the beach with all of the adult entertainment and nightlife to your left. When there is no traffic you can get here in around 10 minutes and it only costs 10 baht.
Girly Bars In Jomtien
There are various forms of girly bars in Jomtien, most of them are like the beer bars that you find around Pattaya but not on Walking Street. They are just open air beer bars where Thai girls will drink with you, and the prices for drinks and ladies drinks will be a lot cheaper.
At these Jomtien girly bars the barfine will also be cheaper, generally around 300 baht. Then you will need to tip the Thai bar girl for sex as well, somewhere in the 1k-2k baht range should work with just about all of them.
You aren't as likely to find as many sexy ladies here as on Walking Street, the hottest girls will be over with the tourists who are spending big money. However you never really know where the hottest girl might be found and that is what makes mongering so exciting.
Some of the best girly bars in Jomtien would be:
Party Girls
Apple Bar
Tequila Sunrise
OK Bar
Country Road 3
You can also find one Go Go in Jomtien called We Are No. 1 Go Go. It is priced pretty much the same as what you would find over on Walking Street, around 700 baht for a barfine and the girls probably will want 1.5k-3k for sex.
You can find these girly bars all around Jomtien from Soi 1 to Soi 5 and then again on Soi 7. The main concentration of them can be found at the Rompho Complex where there are over 40 small beer bars. Even though there are lots of Russian women in this area if they work at Go Go's they are on Walking Street.
You can also find many of Pattaya's best gentlemens clubs in Jomtien like:
At the g clubs you can usually have sex on site for under 1,500 baht. That pretty much covers the girly bars, there are over 50 in the area and you can just walk from one to the other until you find a girl you like since they don't have a cover charge.
The prices for sex are cheaper than in Pattaya which makes this a popular place for many expats to hang out. Many expats also live in this area because you can find cheap apartments and lots of western food as well.
If you are staying in town for awhile and not just on a weekend trip then you may want to consider it.
Jomtien Soi 6 Erotic Massage
A lot of guys complain about not being able to find girls during the day in Pattaya. The erotic massage parlors on Jomtien Soi 6 open pretty early, around 9am or 10am and can definitely be worth a visit.
We covered them in our cheap sex massage post, and they really are a good way to find cheap sex in Jomtien. On Soi 6 there are maybe 5-10 different massage spas with Thai girls and most of the girls will give happy endings.
That may not sound like many spas, but there might be 20 girls working at each so you will have plenty to choose from. You usually have to pay 300 baht for your erotic massage, and then will need to tip for the extra services.
A tip of around 300 baht usually gets you a handjob happy ending, a blowjob can often be had for 500-700 baht, and a full service sex massage in Jomtien will cost you an additional 1k. However not all of the girls here will be willing to go all the way, many will only do a handjob. There are not any soapies in this area of town unfortunately.
Unlike some of the other cheap erotic massage spas in Pattaya here you will be in nicer rooms with walls in between instead of just sheets. The walls do not go all the way up to the ceiling so you can still hear sounds from your neighbors, but it is still a lot better than a thin sheet.
Freelance Prostitutes & Ladyboys
You can find some freelance prostitutes along Jomtien Beach Road but not anywhere near as many as you find at the other Beach Road over near Walking Street. Plus the street hookers you find in this area are often ladyboys.
You can also sometimes find some ladyboys working at the various girly bars, however there are no full on ladyboy bars in Jomtien. Instead it will just be one or two of them mixed in with the girls.
Not really a good freelance prostitute scene here overall, and there aren't even hooker nightclubs to visit to try to meet girls for sex.
Girls That Aren't Hookers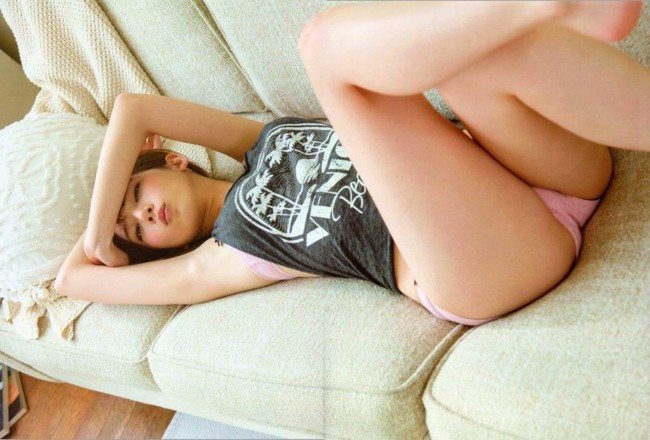 If you want to meet Jomtien girls that aren't hookers that won't be too easy. There really aren't any nightclubs or singles bars that cater to guys wanting to pick up non pro girls.
There is a big Russian population in this area and they would probably be the easiest to pick up. You can find them out tanning at the beach during the day and they can often wear some very revealing bikinis.
However it needs to be pointed out that many of the people living here are retirement age. You might get lucky and see some hot 20 something in a thong, but more likely it will be a chubby 60 year old.
As far as Thai girls in Jomtien that aren't hookers you could try to hit on some of the waitresses at restaurants or hotel staff. This isn't a great city for picking up non pro girls, but if you use Thai Friendly you can find plenty of singles here.
You probably will want to screen out any hookers before you meet if you don't feel like paying for sex.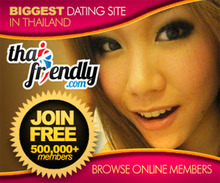 Good Luck Finding Sex In Jomtien
That wraps up our Jomtien sex guide. There is some mongering to be done but it is a lot more laid back then what you find in the main touristy red light district.
On the other hand the prices are cheaper and many guys prefer to not be around all the tourists. It is only a 10 to 20 minute ride away so you might want to check it out when you are in town.
We always advise people to stay in this area if they will be living here for awhile, or on an extended vacation. You can find much cheaper apartments and head over to the main red light district quickly whenever you want.
If you wanted to read more about how to get the most out of all the mongering in Pattaya and this little suburb check out this travel guide for men. It breaks down all of the best adult entertainment and gives plenty of money saving tips as well.
Good luck finding girls for sex in Jomtien.