Finding Girls For Sex In Lisbon, Portugal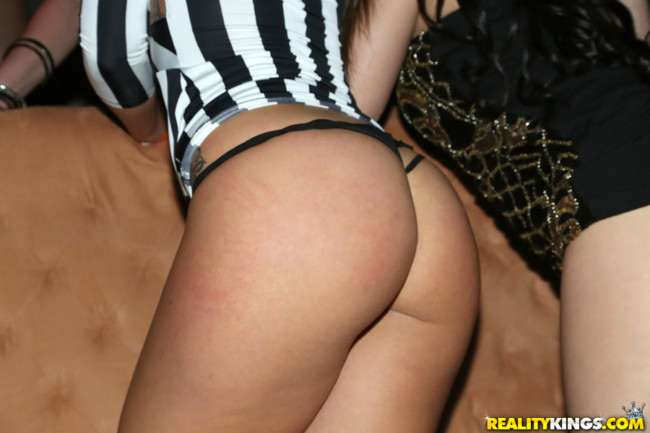 In this guide to finding girls for sex in Lisbon, Portugal we will break down all of the best ways to find prostitutes or pick up non pro girls in this city. Prostitution is legal here so you are free to meet hookers in any way you please.
Technically pimping or running a brothel is illegal but there are lots of brothels around and they never seem to get targeted. Either way as a patron you do not have anything to worry about.
This Lisbon sex guide will cover the best ways to get laid here like meeting hookers online and the brothels plus men's erotic massage spas and strip clubs as well. Plus we will tell you about the hottest nightclubs in the city to try to pick up girls that aren't after your cash.
Portugal is not known as an easy place to get laid by girls that aren't hookers. If you are just on a short vacation the local girls will be quite hard to pull, but tourism is booming here so they should be who you target in the nightlife.
We will also be telling you about a good hook up site that has hundreds of active female users on it in this city. But lets go ahead and start with the mongering and meeting hookers online is where things should begin in this town.
Online Escorts In Lisbon
Technology has changed the world in many ways and the sex industry has changed right along with it. You aren't going to see many prostitutes on the street in this city, but you can meet hookers online in Lisbon with no problem at all.
There are many online escort agencies, independent escorts, and even escort review message boards in Portugal. That means you can log on and see pictures, find out their prices, and read real customer reviews about the services offered and how well the girl performs.
Some of the best ways to find online escorts in Lisbon are to visit sites like:
Apartado X
Escortprivada
Classificadosx
Sousexy
Gp-pt
Apartado X and Escortprivada are probably the two most highly thought of. Gp-pt is the escort review message board where you can learn more about how well the girls perform.
Meeting hookers online here is the same as anywhere else. You need to know what to look for so that you avoid wasting time and money on fake profiles or highly photoshopped pictures.
We wrote a longer post on meeting online escorts in Portugal that we linked to above. The best thing you can do is get their Whatsapp number and ask for current pictures before you meet.
Then let it be known that if the girl from those current pictures isn't the one you meet that you will not pay. That should save you a lot of hassle in the long term.
Some of these girls will be independent escorts while others will work for an escort agency. Either way you need to ask for current pictures. You also will need to decide between doing incall or outcall, incall means at their place and outcall means at yours.
Incall will usually be cheaper so lots of guys prefer it. Plus the girl might work at a brothel so if she isn't as hot as her pictures there will be other hookers around you could possibly choose instead.
Other guys prefer outcall so that they don't have to waste time and taxi money trying to find the place. That is a personal decision. You should also confirm things like the price, the length of time together, the number of rounds of sex, and what services she will provide.
The price range for online escorts in Lisbon is so wide that we don't really know where to begin with that. Some girls may go as low as 50 euros while others will charge 300+.
Search through the online escort sites listed above and find the girls you like. Contact them on Whatsapp, get recent pictures, and strike up a deal. This is the best way to find sex in Lisbon, and the scene is the same over in Porto.
Guide To Brothels In Lisbon
There are also plenty of brothels that are easy to find and reliable. The only problem is that the lineups don't tend to be as good as what you can find when meeting hookers online.
Where as in Spain the brothels generally have very nice lineups here that often isn't the case. They are mostly filled with average looking girls and you are lucky if you can find a 7.
The main positive about them is that you can get in and get out quickly without having to spend time trying to meet online escorts. Just show up, pick the hottest girl, and you found some quick and easy sex in Lisbon.
When you arrive you will probably be shown to a waiting room and each girl will come in one by one and tell you her name. Once that is finished you tell the manager which you prefer and off you go.
The prices are generally around 60 euros for a half hour and 100 for a full hour. If you finish before your time is up you can try to rush in a second round or the girl will offer a massage.
Some of the best walk in brothels in Lisbon are:
New Center at Ave Marques de Tomar 33 on 5th floor
Michelle & Assistentes at Ave Migual Bombarda 1 on 3rd floor
NewLux at Conde Sabugosa 21 on 1st floor
Jardim do Eden at Ave Joao XXI 43 on 3rd floor
Relax Corpo at Ave de Berna, 23 on 2nd floor
VIP Celine at Ave República 52 on 8th floor
Michelle and New Center are probably the most highly thought of in town. Some guys may be wondering about services like anal sex or getting a bbbj (blowjob without condom.)
One of the nice things about the brothels (or online escorts) in Portugal is that they don't often up sell or try to haggle. If a girl will allow anal sex or do a bbbj that will be included in her standard price the majority of the time.
On the other hand if she doesn't do these extra services then no additional tip is likely to change her mind. Another place worth mentioning is Gallery Club which is an upscale freelance prostitute bar and gentleman's club.
Here there will be many high end prostitutes that will leave with you if you are willing to pay them, generally something like 150-250 euros per hour but that is negotiable. Not a good place to find cheap sex in Lisbon, but you can find some hot girls here.
If you need a good love motel you can try Xroomz.
Strip Clubs & Erotic Massage Spas
We are lumping these two together because they are both kind of a waste of money. You will probably end up spending more at them and end up getting less then you would at a brothel.
If all you want to do is look but not have sex then you can find some hot nude girls at the Lisbon strip clubs. Some of the best in town are:
You can also find more topless strip clubs on Pink Street which is a nightlife district that we will mention again soon. By the time you pay the cover charge, buy overpriced drinks, and get a lap dance you will have spent more then at a brothel and only got blue balls to show for it.
At least at the men's erotic spas in Lisbon a happy ending massage will be offered but it will only be handjob. They generally cost between 100-150 euros for an hour and all you get is a rub and tug.
Some may offer a topless or nude body to body massage or offer other sensual options like lingam, prostate massage, or four hands massage. In the end your happy ending is almost always going to only be a handjob.
If you did want to try to get a happy ending massage visit men's erotic spas in Lisbon like:
Royal Therapy Spa
Geniune Tantric
TantraZen
TantraYou
There are better options in this city then paying that much for a handjob. Remember that you can often get this service at the brothels or from online escorts so they would be better ways to find a full sex massage.
Mongering Map
That wraps up the mongering section of this Lisbon sex guide. Before we move on to the girls that aren't hookers here is a good map to help you find the best brothels, massage parlors, strip clubs and nightclubs in town.
Meeting Single Girls In Lisbon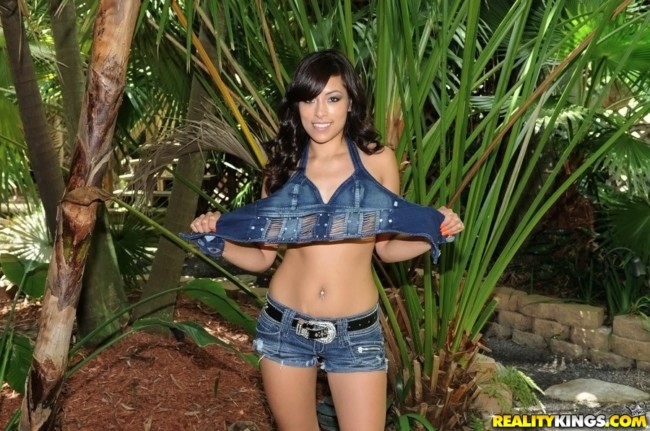 As mentioned the local girls are not going to be easy to score with if you are on a short trip. This is another city where social circles are very important and cold approaching doesn't work well. Also remember that they speak Portuguese here so brush up on that if you want the locals.
Most Lisbon girls will be going out with their close friends, sisters, or cousins and they won't want them to know they left the bar or club with a stranger. You might be able to get their number and set up a date for the next day, but one night stands are quite rare.
But tourism is really booming in this country now and there will be lots of girls looking to have fun and party on their vacation. Try to target them if you are only in town for a short while as they also will have fun on their minds.
Much of the best nightlife in the city is located in Barrio Alto or on Pink Street. At both of these bar and nightlife districts you should find plenty of tourists out looking to have a good time.
Some of the best bars and nightclubs to meet single girls in Lisbon are:
For day game you could try malls like CentroColombo, Armazens do Chiado, Centro Vasco da Gama or visit the beaches. The two best beaches that aren't that far away are Praia de Carcavelos and Praia Sao Pedro.
Another good city for nightlife in this country is Lagos.
Swingers Clubs & Group Sex
There are quite a few swingers clubs and group sex parties in Portugal. Some of them run nightly others are only special events.
Some of the best swingers clubs in Lisbon are:
Heaven Can Wait and Xclube definitely seem to get the best reviews. SaunApolo will sometimes only have guys so it is kind of a gay sauna, but women do show up at times.
Overall there isn't a huge swingers or wife swapping scene in this country but there is some kinky group sex fun to be found. Remember that single guys aren't the target crowd here, but our next section will help you meet some freaky girls to bring to an orgy.
Meeting Horny Girls In Portugal Online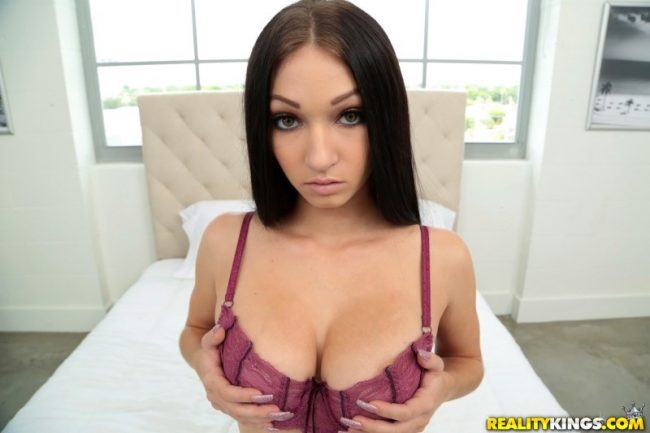 Every guy has seen an advertisement for Adult Friend Finder before and got curious. Do girls really sign up for a hook up site like that?
Well, that depends where you live. In many cities across the globe the answer is not really, but we did our due diligence and got an up to date active female user count as of early 2018.
What we found is that there are over 700 active female users in Lisbon using Adult Friend Finder. That means over 700 horny girls who found the site while watching for porn or searching for sex on sites like this one.
Even though the local girls have a tough rep for being hard to pick up at nightclubs that is mostly because they don't want their friends to know. There will always be some sluts around and this is where you can find them, their friends will never know.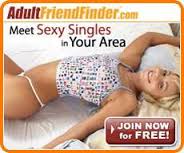 Good Luck Finding Sex In Lisbon
Well that is all we have for our Lisbon sex guide. If you can't find something on this page that will help you to get laid then you might be a lost cause.
Whether you want to meet hookers online, visit brothels, get an erotic massage, pick up girls at bars or visit a swingers club you have options. Plus you can meet horny girls that aren't escorts online as well.
It is always nice to have options and with legal prostitution this city certainly isn't lacking for them. If you wanted to read about some cities around the world where non pro girls are a little easier check out this eBook guide.
It also mentions where to monger in those cities as well. Hopefully this guide to finding girls for sex in Lisbon, Portugal was helpful to you.