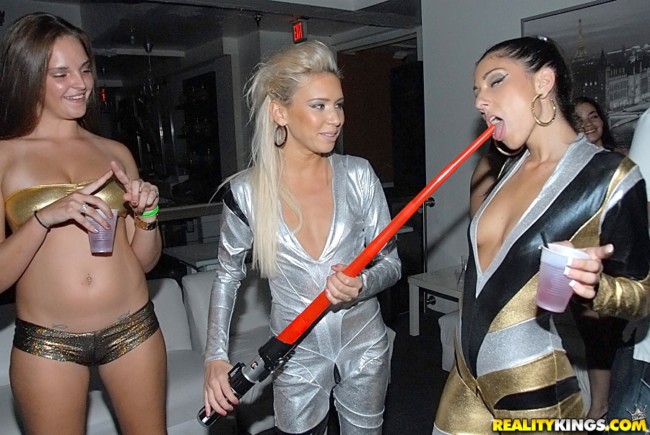 This guide to finding girls for sex in London will tell you everything you need to know to get laid here. No matter if you want to pick up girls for free sex or bang prostitutes everything will be covered.
This is considered one of the world's great cities which can work both for you and against you. The good news is that you can find women from all around the globe, no matter what type of ladies you are into they will be around.
The bad news is this is a very expensive place to monger or party. Nightclubs will have long lines and big cover charges, escorts will cost you a pretty penny.
But there are many ways to find girls for sex in London and by the time you finish reading this guide you will be well versed on all of them. We have written about some of the key topics in greater detail so there will be some links you can click to dive deeper if you like.
We will start off with the online escorts, they are the safest way to monger here. Remember that picking up street prostitutes is illegal, but meeting hookers online probably won't get you into trouble if you do it the right way and are discreet.
We will also talk about where to get a sex massage, though since brothels are illegal you probably will just end up with a rub and tug, not full service. The strip clubs will come next, but again they aren't brothels.
There is a rather large swingers scene in the United Kingdom and this city would definitely be the hub. Plus we will cover sex toy shops, nightclubs and pick up bars, and the best online dating site if you want to meet some horny girls. But lets begin this London sex guide with the online escorts.
London Online Escorts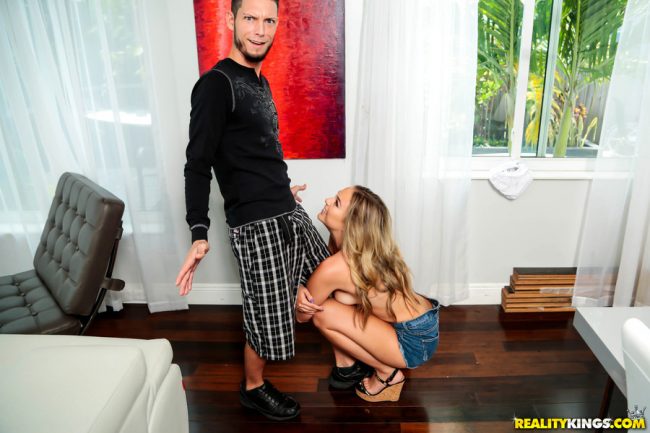 Times really have changed, and now a days many of our sex guides do start off with meeting hookers online. There are so many different London escort agencies and independent call girls out there and they really are the safest and most reliable way to monger.
They aren't cheap though, you might find some call girls that will do a quicky for 100 euros, but most will want somewhere in the 150-300 range for an hour. At least the hot ones that is, and some may charge you a whole lot more then that.
If you wanted all night it could run you in the thousands, but you get what you pay for and there are some stunning escorts in London if you can afford them. Our recommendation is to look through the rosters of these escort agencies:
Admiral Escorts
Diva Escort
Babes Of London
Adultwork
Bijoux
Angels Of London
Allure Escorts
Maxes Angels
SaucyLondon
PhotoGirls
London-Prive
Asian Dolls
London Asian Girls
London Mistress Directory
Then try to find call girls that have been rated and reviewed by other mongers. If she performed well for them then she probably will for you as well.
If you choose a fresh face or a hooker off Craigslist or Backpage you might find a hidden gem, or you might be walking into some set up or scam. No matter where you meet your London escort try to get their Whatsapp and do a quick video call or get recent pictures before you meet.
Then make it clear that if the girl you are choosing isn't actually the one who knocks on your door you won't go through with it. Take some time to search through as many profiles as you can, you will find call girls offering dominatrix, mistress, submissive, anal sex, and erotic massage services.
You can find Asian escorts, Latinas, European, African, Indian, or any type of London call girl that suits you. Their prices will be on their pages, if you can afford them then great, if not find another. We did not link to any of these agencies because we don't want it to look like we are profiting off them and trying to get a cut of their action.
Just put in the agency name followed by 'London escorts' and they will be right at the top of your Google search. Some agencies rent out flats that they use as brothels, you might be able to do incall services at the brothel or outcall at your home or hotel room.
Be Careful With Street Prostitutes
We aren't experts on the UK prostitution laws but we do know that soliciting a street prostitute is illegal, with a twist. Online escorts may also be, but since it isn't as in your face you probably won't have to worry about much, particularly if you choose a well rated and reviewed lady.
We said street prostitutes are illegal with a twist, well what we meant is that in Holbock from 7pm to 7am street girls are allowed to ply their trade and you are allowed to have sex with them. They probably won't be as hot as an online escort but can be a decent way to find cheap sex in London.
If you pick up a street girl in other areas like Hyde Park, Paddington Station, Tottenham Court Road or near the Soho red light district you might be getting yourself into trouble. Speaking of Soho lets quickly cover that.
Soho Red Light District
Overall the Soho red light district in London is best to be avoided. Now if you are going there with a purpose in mind like a certain topless bar we will be listing soon or sex toy shop then go ahead.
But going there, getting drunk, and letting the light lead you where it may could end badly. Like all red light districts around the world this is an area filled with scams and people trying to take advantage of tourists.
If you go to a strip club here never pay with a tab. If you want to buy sex toys be sure to price compare, there is a lot of tourist pricing going on in this area.
Brothels are illegal in London but Soho has some walk in brothels. They will put signs up that say 'models' to let you know where they are, but at the least they are a bit risky.
Don't trust any guys you meet on the street here who are trying to lead you into a bar. If you have good discipline then this area can be a lot of fun, if you are the type to get drunk and make bad decisions choose another way to monger and avoid the Soho red light district.
Is A Sex Massage Possible In London?
Since brothels are illegal you probably will just get a happy ending at most erotic massage spas in London. There are plenty of Asian massage parlors around with sexy girls who will give you a topless massage with a handjob, but full service sex isn't as likely.
Money talks, if you are willing to tip enough then some therapists may be willing, but don't count on it. We do have a nice list of erotic sex spas in London to choose from like:
Tantric Paradise
Jasmin Asian Massage in Central London or West End
London Sensual Massage on Baker Street
Butterfly Massage on Baker Street
Eros Erotic Adult Massage Parlour
Peachy's Massage at 198 Piccadilly
Asian Mystic Tantric Massage in Lisson Grove
Some of these offer massage outcall services to your home or hotel room like Tantric Paradise and London Sensual Massage. Or you can easily find a full service sex massage when meeting London hookers online.
Tantric has five locations around the city in Victoria, Paddington, the West End, Bayswater and Mayfair. Eros Erotic Adult Massage Parlour has four locations.
Topless & Full Nude Strip Clubs
You can find some very sexy naked girls from all around the globe at the nude and topless strip clubs. An international city like this one will have many different ethnicities on full display for you.
But remember these aren't brothels, you won't be having sex in London strip clubs. Stare at the hot topless or nude dancers, get a lap dance from a sexy naked girl, but you probably won't be busting a nut in one of these gentlemen's clubs.
Some of the best strip clubs in London are:
Remember that gentlemen's clubs around the globe like to try to rip off tourists. The ones listed here have decent reputations, but still don't run up a tab or pay with a credit card. If you visit a strip club in the Soho red light district be even more on guard.
Big Swingers & Fetish Scene
There is a huge BDSM & fetish scene in London, swingers clubs are a major part of it. There are so many places to find group sex and orgies in this town.
However they are not all easy to get into, especially if you are a single guy. Even if you are bringing a sexy girl to a swingers club you should try to dress your best and look presentable. If you are showing up on your own then it is even more imperative.
Some of the best group sex, BDSM, and swingers clubs in London are:
Plus there are different fetish parties and events like:
If you want to buy sex toys there are many options around Soho but remember to price compare. Some of the better adult shops in the city are:
Silicone Sex World is a great place to buy sex dolls. London Dungeon Hire and Hoxton Dungeon Suite also have dungeons and torture chambers you can rent out for more BDSM fun. Plus there is the Better Than A Bed BDSM love hotel where you and your sexy mistress can have a weekend you will never forget.
This is one kinky city isn't it? If you wanted to read more about all of the fetish sex available here then check out that link.
Hooking Up With Single Girls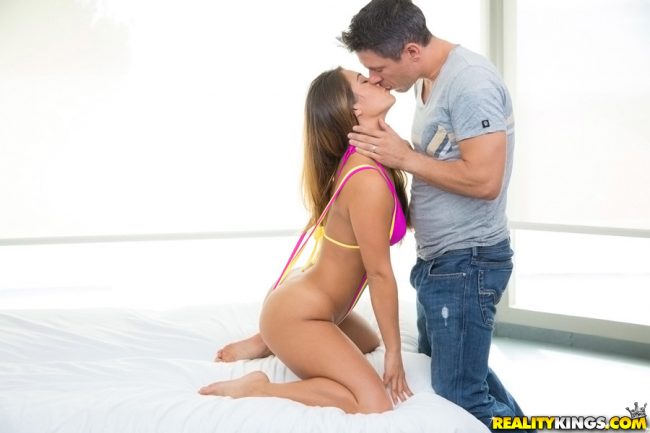 You can find some great nightlife here no matter if you want fist pumping nightclubs, singles bars, or pubs to party in. Bar streets like Kingly Street, and High Street in both Camden or Clapham can be great fun. As can all the nightclubs over in Mayfair.
Some of the best singles bars and nightclubs to pick up hot girls in London are:
Hooking Up With Girls Online
This London sex guide has covered a lot from the mongering to the swingers clubs to nightclubs with ladies of the night, but we still have more to offer. Not all guys like to pay for sex, and not all guys like to go approach strange women in pubs or clubs.
Don't worry though, there are other ways to get laid with London girls and Adult Friend Finder is one of the best. This hook up dating site has over two thousand active female members in this city as of early 2018, and girls don't sign up for a hook up site like this because they want to move slowly.
They are looking for guys that can satisfy them in bed. They don't want marriage or a serious boyfriend, though we never know where love may find us. Girls in London sign up for Adult Friend Finder because they are horny and want no strings attached sex.
We aren't going to guarantee that you can sign up today and get laid tonight no matter what, but you certainly will be able to contact more thirsty girls on this site then you could meet in a pick up bar.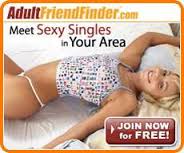 Good Luck Finding Sex In London
There are so many ways to find sex in London, we tried to cover them all but there are certainly other options out there. If you want to monger the online escort scene is strong here, even if it is a bit pricey.
Be careful in the tourist and red light districts, don't trust strangers you meet on the street. The swingers and bondage scene is massive, if you like kinky sex you can satisfy your fetishes here in no time.
Picking up women that aren't hookers is possible, but we aren't going to lie and say the dating prospects are great. If you wanted to read about some cheaper places to monger around the globe check out this red light travel book.
Hopefully this guide to finding girls for sex in London was helpful to you.