Where To Find Girly Bars In Davao City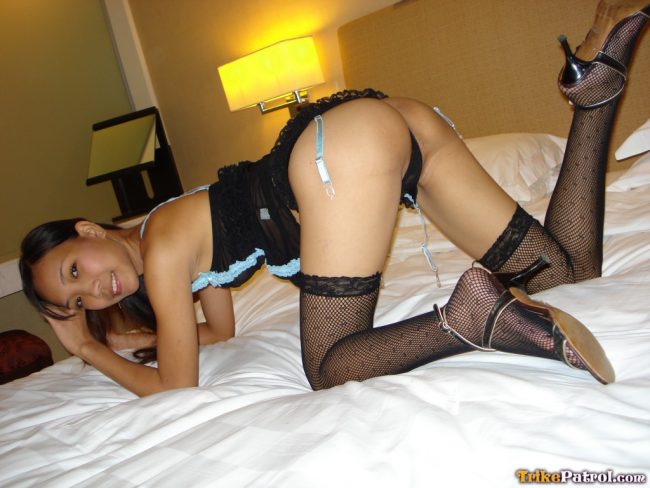 Many guys come here after visiting other cities in the Philippines and wonder where to find girly bars in Davao City. There is a small little red light district here, but it is nothing to write home about.
We have included a map to show you where you can find them and will also tell you about how the Davao City girly bars are a little different than you might be accustomed to. Some of the differences are good, others not so much.
Any taxi driver in town will know where these bikini bars, and they probably will know of some other options as well. Remember that this is a pretty conservative city overall so there isn't a bunch of in your face prostitution like in the Angeles City red light district.
Instead things are much more low key. But once you know where to find them you shouldn't have any problems when visiting them.
Location Of Davao City Girls Bars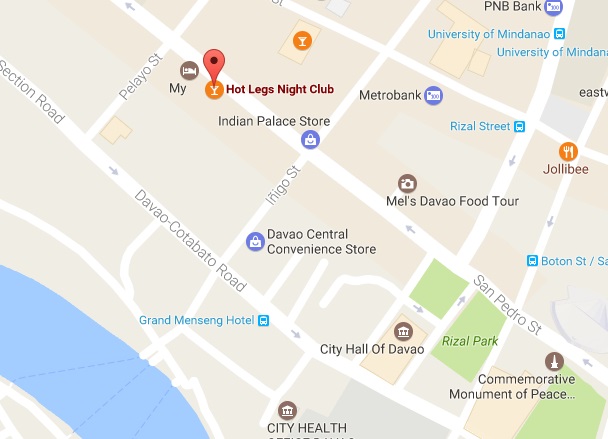 Most of the best Davao City girly bars are located in the same area of town. As you can see 'Hot Legs' is pinned on that map because it is the most popular bikini bar in town.
That is located right on San Pedro Street and in that area is where you will find the mini red light district with the best Davao adult nightlife entertainment. There aren't a ton of bars here, but you can find some more on Inigo Street, Rizal Street, and Palma Gil as well.
This is also the best place to find street prostitutes and erotic massage spas for cheap sex in Davao City. They will be hanging out in this red light area trying to pick up guys on the street before or after they leave the bars.
This red light area is just to the northeast of city hall and not hard to find at all. Since Hot Legs is so popular they actually have two other bikini bars around town but the one on San Pedro will be best because it is in a concentrated nightlife area.
How These Bikini Bars Differ
Many guys will come here after they have visited other cities in the country. Finding girls for sex in Manila and Angeles City will have you in many girly bars.
The experience is a bit different in both cities, and things are a bit different here as well. The first thing you will notice is that the prices at Davao City girly bars are different.
You will need to pay a 50 peso entry fee to get in. That is only a dollar so not a big deal, but in most cities around Southeast Asia these types of bars are free to enter.
Drinks will be pretty cheap, usually a dollar and some change for a beer. However the ladies drinks are pretty expensive at 300 pesos for each one. You might get a bit of a lap dance or at least be allowed to get a bit hands on after you buy one.
Barfines & Sex In The Bar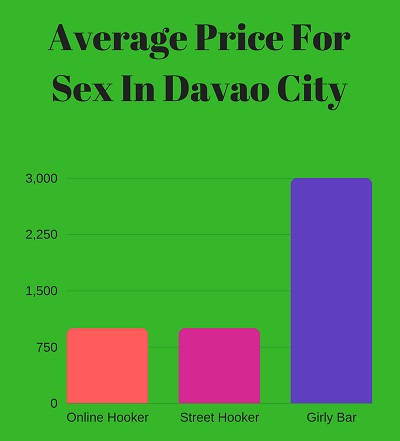 The price for the barfine should be somewhere in the 2.5k-3k range. This is a similar set up to in Angeles City where you pay one bulk payment to the bar and the girl gets her share of that. A tip of around 300-500 is often given if the girl performs well.
The biggest difference about these is that you can have sex in Davao City girly bars in short time rooms in the bar. Not all of them have these, but many do. The price will be pretty much the same as a barfine, maybe 2k-3k.
That is not something you will be doing in a bar in other cities in this country with a few rare exceptions.
No Great Bikini Bar Scene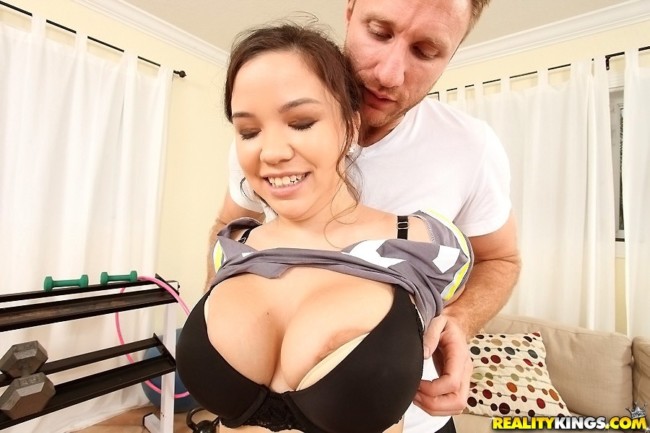 If all you are interested in is sex then this isn't a great city to visit. There are plenty of better options in this country with a lot more adult nightlife entertainment.
You will be able to find some freelance prostitutes and massage spas where happy endings can possibly be got, but there is nothing great going on here. As we covered in our post on how to meet girls in Davao City even dating isn't great here.
Well, great is a relative term and as a foreigner it will probably be a whole lot better here than in your home country. Just maybe not quite as good as Cebu City or Manila.
Luckily there are dating sites like Filipino Cupid and PinaLove where you can message hundreds of girls in an hour. They are more conservative in this city, but if you contact that many you can find some that want to have some fun.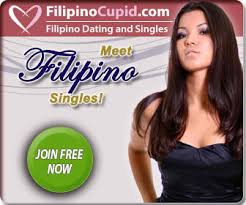 We aren't going to lie and say sex will come super easy and one night stands are guaranteed. This is still a much better city to try to find a serious girlfriend than to be a playboy.
If you wanted to read more about how to get the most out of the nightlife in the Philippines check out this comprehensive mongering guide. It breaks down the best cities and beaches to visit and what each has to offer.
At least now you know where to find girly bars in Davao City even if they are nothing special.