Good Cheap Sex Massage At Hou Va In Macau
The words 'cheap' and 'Macau' don't go together often, and even in this case we are stretching things a bit. In many places in Southeast Asia you can find sex massage cheaper than here. But relatively speaking you can get a good cheap sex massage at Hou Va in Macau.
It is located near many of the expensive sex saunas that this city has become known for, but it is about 1/3rd the price. You shouldn't expect the world class amenities that you get at other places, but it will allow you to walk out with a smile on your face after your happy ending.
We have written on other good ways to find cheap sex in Macau, but this is one of the best ways. Particularly for someone who doesn't have a lot of time on their hands.
In that post about cheap sex a lot of the options will take time and patience. But when you visit Hou Va for a sex massage you don't need that, you can go any time and they are ready to serve you.
What To Expect At Hou Va In Macau
As mentioned you shouldn't expect the 5 star treatment here. This isn't a luxurious place located in a 5 star hotel, if you have super high standards you will need to pay more to reach them.
Each room has a shower where you can wash yourself off or get washed off by you massage girl. She will also wash, then you head over to the bed for the fun to begin.
Some of the girls will do a longer massage than others, and some will quickly move on to the teasing phase of things. This can vary greatly depending on which girl you choose.
You will definitely get a full sex massage every time. Most girls will give a bbbj (blowjob with no condom) while others may want you to wear one for that as well.
Then afterwards you head back to the shower and wash off.
Price Of Sex Massage At Hou Va
Like all massage parlors they have many different packages available, and you can spend a lot of money if you want to. As mentioned the cheapest prices here are about 1/3 that of at most of the sex saunas.
The price for the budget sex massage at Hou Va is around 700 MOP or roughly $90. Most of the sex saunas end up costing you between $250 and $300, so you are getting a much better price here.
This is for a 60 minute massage, if you want longer of course that is available. You can also pay for a 2nd girl to join you, or for more frills if you really want them.
But since this is about a cheap sex massage in Macau we assume most guys reading this will take the budget package. Or they might just want to watch the best massage porn at Happy Tugs.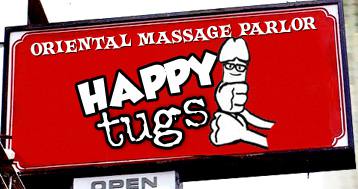 Where Are The Girls At Hou Va From?
The majority of the massage girls at Hou Va are Vietnamese, with quite a few Chinese in the mix as well. You might also see some Malaysians or maybe other types depending on when you visit.
Generally the cheapest girls at the sex saunas are also Vietnamese and Chinese so this really isn't any different, and Vietnam has some of the hottest girls in Asia. How hot you think the girls are will differ from guy to guy and also will depend on the lineup when you go.
Some guys report it being a little more difficult to choose your girl here, they seem to like to try to choose for you. If you want to find the hottest girl there then you will need to ask for a lineup and make it clear you aren't paying if they choose for you.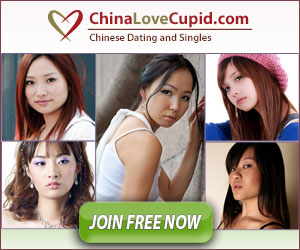 Have Fun Getting A Massage In Macau
There are many options of ways to find sex in Macau, most of them will really break the bank. It is nice to know of one relatively budget option.
You can probably find some freelancers around town for $100, and if you want to go on the hunt there are other Vietnamese massage parlors out there that are a bit cheaper than Hou Va.
But most guys on a short trip head to a sex sauna because they are the most publicized way. Now you know of another. This way you can also have a place to go if your date on ChinaLoveCupid blueballs you and you need some instant relief.
Have fun getting a good cheap sex massage at Hou Va in Macau.  This eBook guide contains more tips on a vacation to enjoy the nightlife in Macau and Hong Kong.