Ultimate Guide To Happy Ending Erotic Massage In Berlin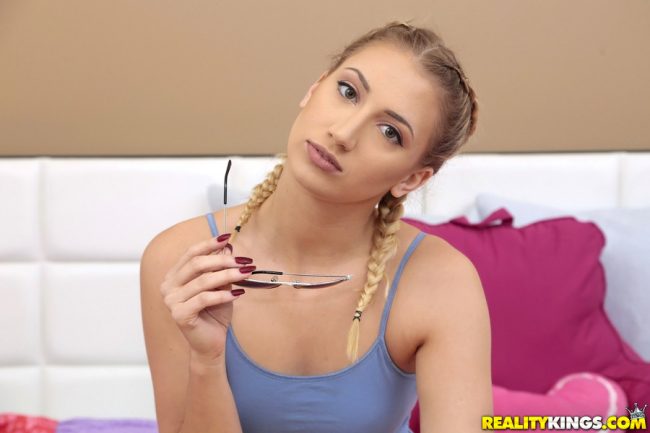 In this ultimate guide to happy ending erotic massage in Berlin we will break down all of the best options we know of. Since prostitution is legal in Germany you don't have anything to worry about when visiting these spas or parlors.
Many people think that there aren't many erotic sex massage parlors in Berlin with happy endings, but that is not the case. They are definitely available, and they provide a bit more discretion then the popular FKK clubs give.
A guy going into an FKK is clearly only going for only one reason. The guy going to a spa has a bit of deniability. Maybe he really did just want a rub down and to relax, nobody can be sure he got extra services.
When you are searching for extras services be on the look out for places that offer erotik services, erotische massage, nuru, lingham, prostate, or body to body. These are all different code words to let you know what is available.
We will break down some of the best known erotic massage spas first. After that we will talk about others that are heavily marketing themselves as offering special services.
Then we will mention some Thai massage parlors where real Thai girls are working. If you wanted to brush up on all of the options for sex in Berlin that post has you covered.
Known Erotic Massage Spas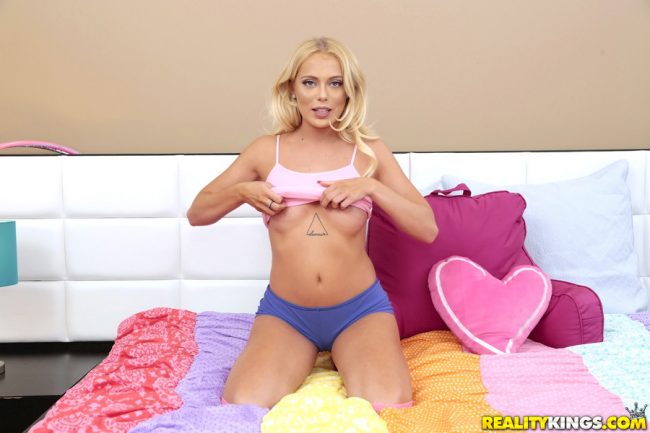 Lets get started with Ekstase Massage Salon located at Ebertystr. 29, 10249 Berlin Friedrichshain. This is a place where all of your fantasies can come true.
Want to combine BDSM with your massage? Ya, they can do that. Want sex toys to be involved? No problem, an anal massage or a threesome? They can handle those requests as well.
It is pretty much a brothel, and an adventurous one at that. Next there is Sweet Body Massagen on Danziger St. 53, 10435 Berlin Prenzlauer Berg.
This is a good budget option, the 60e price gives you a nice cheap erotic massage. They also offer different fetishes and can do threesomes which they call four hands massage.
Another good cheaper option is Mabelle Massagen at Gryphiusster 12, 10245 Berlin Friedrichshain. Here the prices start at only 50e.
The other end of the spectrum would be Tantra Massage at Gorlitzerstr 71, 10997 Berlin Kreuzberg. You must make an appointment to see them and the price is not cheap at 150e for an hour.
Any time we mention prices here that is just the cheapest possible option, and may not include payment for any sexual services. You may need to tip extra for your happy ending, and they all will have other VIP packages available.
If you wanted something like a four hands massage for a threesome of course that will cost more. If you wanted your Berlin massage girl to be fully nude or topless that may also require an additional tip. The cheapest price may only get you a rub and tug.
Other good happy ending spas to visit would be:
Salon Rouge
Kashima Tantra Massage
Secret of Berlin
Luxuria Massagen
Ngel Massagen & Spa
Tantra Centre Berlin
Any time you are visiting any of these spas make sure you inquire about prices and more importantly what is offered up front. Just because we or some other site tells you something is available doesn't guarantee it will be.
Nothing is worse then shelling out a bunch of cash only to get disappointed just when you think the real fun will begin. If you want a full sex massage or a blowjob happy ending you need to confirm that is available before things get started.
Thai Massage In Berlin
Everyone knows about the world famous Thai massage. Guys travel from all over the globe to get an erotic massage from a sexy Thai girl.
Luckily there are a handful of spas in Berlin where Thai massage from real Thai girls is available. Lets start with Mandarin Thaimassage located on Anhalter Strabe 12 10963.
When you arrive you will be offered the oil massage or Thai massage, contradictory to what you may think you are best off choosing oil. Otherwise you have to change into some straight jacket like body suit which makes it harder to achieve the happy ending.
A one hour oil body rub will cost you 60e. They have a shower on site so you can wash off before or after if you like. The Thai girls working here all can speak both Thai and German, plus a little English.
After your oil body massage they will give you a complimentary handjob happy ending. No tip is expected though you are free to give one if you like.
There are other Thai massage parlors in town like:
Longma Thai Massage
Thasia Spa
Araya Thai Massage
Kamlai Thai Massage
Again we recommend inquiring about what is and is not available before you start. Don't rely on what you read here or anywhere else, confirm it yourself so you know exactly what type of happy endings are available.
Don't forget you can watch the best Asian sex massage porn on Happy Tugs!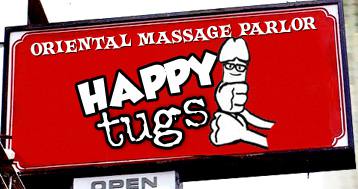 Enjoy Your Erotic Berlin Massage
There are so many ways to legally find sexy girls in Germany and a nice erotic massage is another great option. There is just something about getting fully relaxed from a body rub down before your happy ending release.
Don't forget to try and meet girls on Adult Friend Finder as well. Sure, all of the pay for play here is great but you can meet a real girlfriend that you have a true connection with very easily.
Or an easy slutty girl, most times that site is linked to it is on a porn site. You know the girls on it have to be horny, and there are almost 1,200 girls from Berlin active on it right now! That is more than most other cities around the world.
Then you can start to save your hard earned money instead of giving it to the ladies of the night. To read more about all the best nightlife in Germany check out this eBook. Hopefully our ultimate guide to the best happy ending erotic massage in Berlin leads you to the right place.