Tips For Finding A Happy Ending Massage In Cambodia
As guys travel around Southeast Asia they often have similar thoughts in their mind. This post on tips for finding a happy ending massage in Cambodia will try to help you achieve those goals.
Often times guys will be backpacking across the region, many will start out in Thailand or Vietnam and then work they way over here. In both of the touristy areas of those countries you can't walk for 2 minutes without passing an erotic spa.
But finding a happy ending massage in Cambodia isn't anywhere near as easy. There are far fewer spas around and the ones that you will pass don't always offer extra services.
They are generally just a legit massage that isn't a cover for a brothel or spa that offers full sex. In the touristy areas of some of the other countries in the region the main reason the businesses are in operation are pretty clear.
In this post we will first talk about some general rules when trying to find a spa that offers what you are looking for. Once you know what to look for things can be a little easier.
After that we will talk about specific sex spas in different Cambodian cities that may offer erotic services.
General Erotic Massage Tips
The first tip to give is that you are in the wrong country for this. If this is just one small leg of your journey then the best thing you can do is probably save your money for friendlier confines.
You are much better off waiting to get your erotic massage in Thailand or Vietnam if you will also be visiting them. If you try to find a happy ending massage in Cambodia it generally will play out like this:
You walk past some dumpy 'spa' that is actually just a front for a brothel. You go into some dirty shack or building, get on a dirty bed, get a quick terrible massage and then get offered a happy ending.
Often times the girls won't even be attractive as well. Where as in the neighboring countries you can get a good body massage followed by a happy ending, or even a soapy, here that will be very rare.
There really are three different types of spas here. The first would be the cheap ones where you are either unlikely to get offered a happy ending or if you do all that you can get is likely a handjob.
90% of spas in the country fall under that label. The girls really aren't hookers but they don't earn much money and rubbing some oil on your junk to make some much needed cash can be done by many girls.
Next you have the cheap brothel types we mentioned above. You are going to get a piss poor massage (if any) and asked 'what you want?' very quickly after entering.
Then there aer some some higher end spas in Phnom Penh where you will likely have the most extra services offered to you. They will be a lot pricier than the cheap shacks, but you can sometimes get really good service in them.
They are not necessarily the best way to find sex in Phnom Penh, but they are a solid option and your best bet for getting a good erotic sex massage in Cambodia.
Price For Extra Services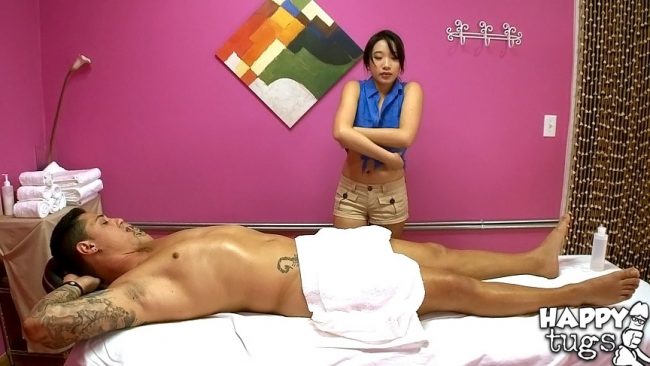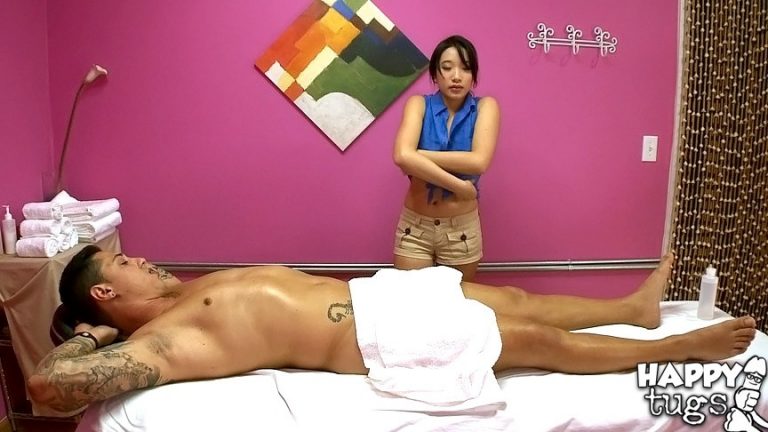 The price for a happy ending massage in Cambodia can vary quite a bit from place to place. If you visit one of the cheap spas the massage will cost you a few bucks and if a handjob is offered $10-$15 should be enough of a tip to get it done.
A blowjob or full sex might be between $15-$30 but many girls will have no interest in that. At the brothel type spots you probably won't even pay a massage fee and sex will cost $15-$30.
As a foreigner they will try to charge you more initially but you have some decent bargaining power. At the higher end spas in Phnom Penh you might pay something like $10 for the massage and then another $50-$75 for sex but that can be negotiable.
Happy Ending Massage In Phnom Penh
As you walk around the touristy riverside area of the city you will see some spas around but you probably aren't going to get extra services in them. If you do it will likely just be a hand job.
On Street 172 which is where many tourists stay there is a combination bar and massage parlor. You can barfine the girls and bring them back to your room or get a massage upstairs.
Considering it is bargirls giving this sexy massage you shouldn't have high expectations for its therapeutic value. On the other hand a blowjob or full sex massage should be easily bartered for.
You can also visit Panda Massage on Street 240 where extras can easily be got. Then there are some cheap brothel types that use spas as a cover near the embassies in the Toul Tom Pong area, and also on Street 376.
However you can find some nicer spas in this city, often in hotels that may also have sexy KTV's. Some of the best happy ending spas in Phnom Penh can be found at:
Massa near Independence Monument
Soul Golden City
Mean Haur Hotel
Hotel Luxury World
Massa has been around the longest but they have changed locations multiple times over the past 5 years. At these spas you are likely to find a fishbowl set up where you get to pick your massage girl.
An erotic massage with sex should cost between $50 and $100 at any of them.
Sihanoukville, Kampot, & Siem Reap
Phnom Penh is definitely the best city in Cambodia for massage but that isn't saying much. You are not going to find much of anything in the other cities.
In Sihanoukville there is Venus Bar and Massage 1010 which charges $25 for an hour or $40 for 90 minutes. This is basically just a brothel though.
You will also see a couple of spas on the road from downtown to Serendipity Beach, expect a handjob at most if anything is offered. In Kampot there are a few spas near the Rusty Keyhole restaurant where happy endings might be offered.
For an erotic massage in Siem Reap you will need to pick one in the touristy area around Pub Street and hope extras are offered. If you are having trouble finding a special massage you can always ask a tuk tuk driver, they are always offering tourists 'lady massage.'
However expect him to take you to a brothel and not to a legit spa that offers extra services. This really isn't a great country for mongering anymore, there are still plenty of freelance prostitutes and beer bars with small barfines but that is about it.
In any of these cities you might be able to find some Cambodian escorts offering hotel massage service online. Use the 'people near you' feature of WeChat and there should be plenty of escorts listing massage in their profiles.
This may not be a great country for sensual massage, however it would be a pretty good place to find a wife who could make you happy. The girls here are pretty sexually conservative but if you find the right one on Asian Dating you could definitely find a loyal life partner here.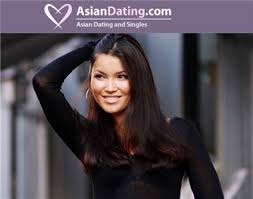 Good Luck Finding Massage In Cambodia
We will say it one more time, you are in the wrong country. If you use the tips posted here you will be able to find something, but overall it won't be near as good as in the neighboring countries.
The main selling point about visiting here is that the prices are cheap, if you wanted to read more about how to enjoy the mongering and nightlife in this country check out this travel guide for single men. It breaks down the best red light entertainment to be found in all of these cities.
Hopefully these tips for finding a happy ending massage in Cambodia will lead you to the right decisions.