Can You Get An Erotic Happy Ending Massage In Davao City?
As guys travel around Asia this is something that really stands out. Then they get here and wonder if they can get an erotic massage in Davao City with a happy ending?
The answer is sure, you can find some spas in the city where a happy ending will be available. You can find this anywhere in the world, you are already naked on the bed and alone in a room with a girl, she might as well earn more money to rub that one last spot.
But getting an erotic sex massage in Davao City is another story. As we covered in this post on sex massage in the Philippines this is not a great country to find what you are looking for.
To take it a step further this city has even worse options than some of the bigger and more visited options. The spa therapists don't earn much money so a fat tip might tempt them, the question might be whether they will be able to tempt you.
Most Spas Are 'Legit'
This isn't like getting an erotic massage in Thailand or Vietnam where you have a ton of options for erotic extra services. You don't really find soapy massage or body to body here very often.
Even in the touristy areas the majority of spas aren't there to offer plus or plus plus services. Guys who have been to other countries in the region may find it hard to believe but it is true.
If you are going to be able to find a happy ending in Davao City it is likely to be a handjob. If these girls wanted to be hookers they would be at a girly bar, not in a spa.
The massage therapists generally aren't going to be cute 20 somethings that you would want to have sex with anyways. They are often middle aged average looking or overweight ladies.
If you want to offer one of them 500 pesos to give you a handjob they very well might except. Getting a full sex massage or even a blowjob will be far less common.
Happy Ending Spas In Davao City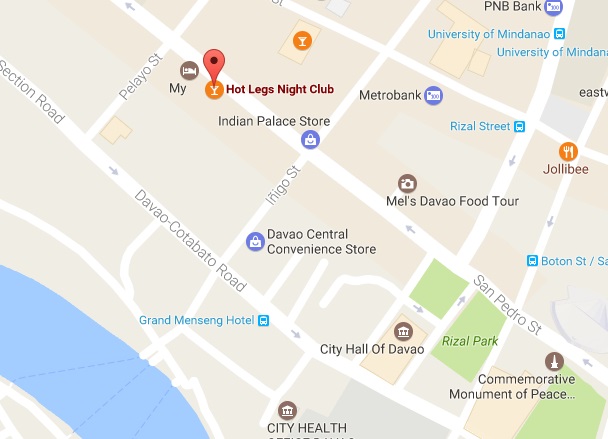 If you wanted the best chance to visit a spa for a happy ending massage in Davao City then you would want to go in the mini red light district. The main girly bar in this city is 'Hot Legs' which is pinned on the map there.
This area to the northeast of City Hall is where most of the naughty nightlife in the city is. Here you will find not only the girly bars but also some freelance prostitutes and spas as well.
Even calling this a mini red light district is kind of a stretch, but it is the main place to find girls for sex in Davao City. Spas there will definitely be more likely to give extra services than others around town.
A happy ending will be no guarantee, but you have a better chance. Head into a spa, ask to see the girls, and then try to ask the girl if she will do any erotic services before things begin.
If she says yes go through with it, if not find another. Or you could just roll the dice and hope at the end she asks if you want any extras.
You can probably find some Davao City escorts offering hotel massage service online. On dating sites and apps just look for call girls who say escort or massage in their profile and they will surely be able to give you a happy ending.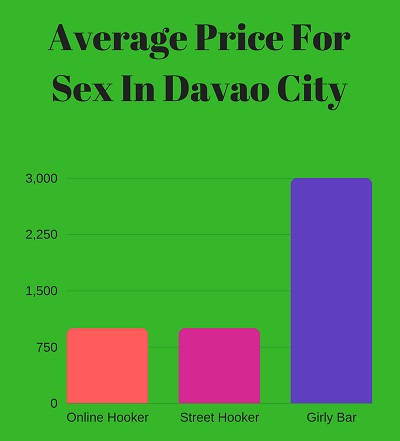 Not A Great City For Nightlife
If you are only visiting this country for the girls and to bang a lot then skip this city. It doesn't offer much and you will have many more options for sex in Angeles City or Manila.
It can be a fun city to visit for other reasons, but as far as nightlife and between the sheets fun goes it is pretty lacking. This country has a reputation for easy girls but as we covered in our post on where to meet girls in Davao City post this is a more conservative town.
It is much better if you have some time here and want to meet a serious girlfriend. Trying to play the field isn't its strong point, but a loving and caring Filipina girlfriend can be found very easily.
The best thing you can do is hop on dating sites like Filipino Cupid and PinaLove. That way you can contact a lot of girls and find the ones that are looking for the same thing as you are.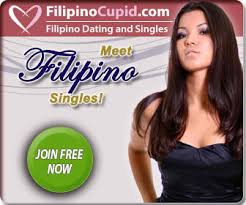 Some may want a fling, some may want a boyfriend, some may want a husband. The more you contact the more likely you are to find the one that is right for you.
If you wanted to read more about how to get the most out of the nightlife in the Philippines check out this eBookguide. It covers the best cities and beaches to visit and breaks down the scene in each.
So the answer to the question is yes you might be able to find an erotic happy ending massage in Davao City, but what you find probably isn't worth looking for.