Where To Get A Happy Ending Massage In Frankfurt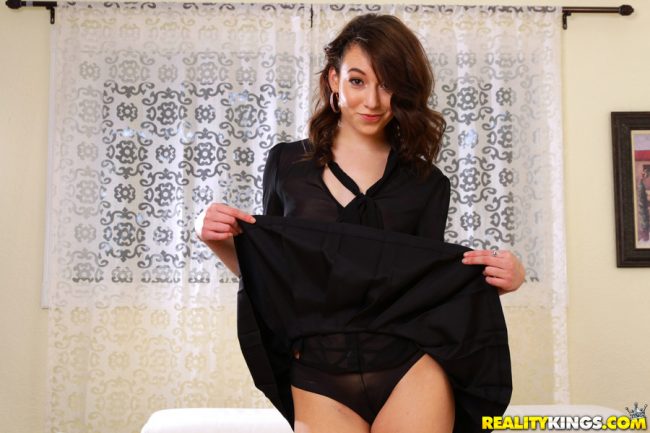 Today we are going to talk about where to get a happy ending massage in Frankfurt. All the while we are going to tell you why it is kind of a waste of money to do so.
There are so many ways to find sex in Frankfurt, a happy ending massage is just one of the many options. But it certainly is not one of the best.
There are plenty of erotic spas in this city so if you like to have a relaxing spa experience with a happy ending then you certainly should do it. But as far as value for money goes they really don't offer much, unless you prefer a handjob to a blowjob or sex that is.
Lets go ahead and get right to what you should expect when you visit an erotic spa here.
Erotic Spas For Happy Endings
When we say happy ending massage in Frankfurt we generally mean a handjob happy ending. If you want any more then that then you are going to have to pay extra.
Generally when you visit the sexy massage therapist will strip down and give you a nude body to body massage. She will either rub oil all over her body or maybe nuru gel, and then slide her naked body up and down all over you.
After rubbing her tits all over your back and legs she will ask you to turn over and then do the same for the front. She will probably spend extra time on the groin region to make sure you are nice and aroused.
Then you will get a handjob and that is the end of it. A fully nude body massage is a fun experience to be sure, but with all that this city has to offer is it really worth it?
The Price For An Erotic Massage
Generally speaking the price for a naked body to body massage with handjob happy ending in Frankfurt will be right around 100 euros for an hour. At some of the Asian massage parlors you can get it for 50, but you may need to tip for the handjob.
They all will offer different services that may cost more or less money. You can get a 4 hands massage which means have a threesome or pay for things like VIP rooms or different fetishes.
You can also pay more or less depending on the amount of time you want. Some will offer 30 minutes for a discounted price, and all Frankfurt sex spas will allow you to pay more for longer.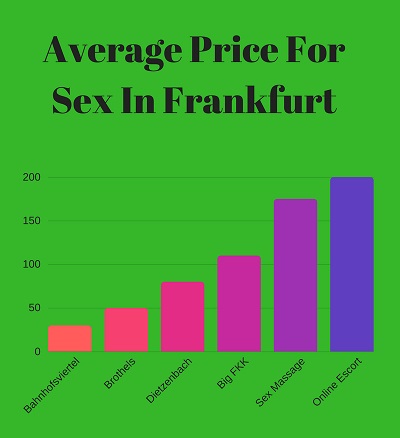 Happy Ending Massage Spas In Frankfurt
There are many of these rub and tugs all over the city, but we will list some that seem to have the best reputations in town. If you want to visit a happy ending massage spa in Frankfurt head to:
Glamour Erotic Massage (Friedensstraße walking distance from Frankfurt HBF)
Velvet Erotic Massage (Bleidenstraße right at Hauptwach)
Nang Nuan Massage (on Hohenstrasse)
Kaskade
Secret Service
City Relax (near Central Station)
Pam's Massage
My Bliss Massage
Sabaidee Thai Massage
Chiang Mai
The last two are Asian massage parlors where you can get a cheaper walk in rate. Often times you can turn your happy ending into a full sex massage or get a blowjob, but it will often cost extra.
Be sure to confirm how much everything will cost before you head into the room. You may also be able to find some Asian escort services in Frankfurt that will provide home or hotel massage services.
If you find the right escort you can probably get a full service sex massage, not just a handjob.
An Expensive Handjob
In many cities around the world paying 100 for a nude body to body massage with a handjob happy ending would be a steal. But this isn't just any city, and sex in Frankfurt is easy to find and often times cheap.
You can head to the Bahnhofsviertel Red Light District and have sex for 30-50 euros with as many girls as you want. No, you won't get a massage, but you aren't ending with a handjob either.
Or you can head to one of the many FKK's in town, pay a 60ish euro entry, and then have sex with as many hot girls as you want for 50 more. If you like the full massage experience and think handjobs are as good or better than sex and blowjobs then more power to you.
But most guys probably don't feel the same way. It might be best to get a legit massage near the red light district and then head over to an eros center for your happy ending.
Or you could try to hook up with the hundreds of active female users on Adult Friend Finder in this city and have free sex instead of paying for it. These erotic spas would be a godsend in some cities around the world, but in this one they are just another option.
If you wanted to read about how to get the most out of all the nightlife here check out this Germany red light guide. Now you know where to get a happy ending massage in Frankfurt.