Ultimate Guide To Happy Ending Massage In Malaysia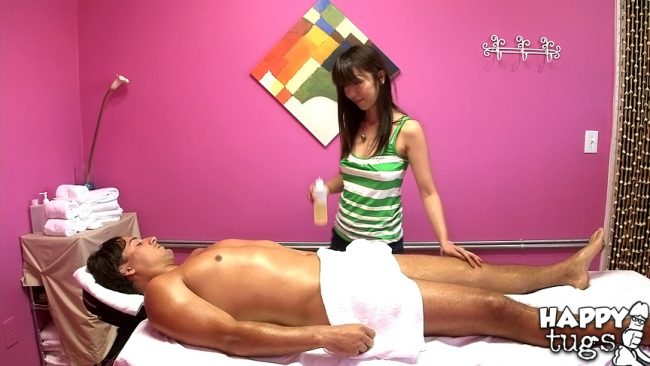 Thanks for checking out this ultimate guide to happy ending massage in Malaysia. While definitely not the best country in Southeast Asia to visit for a nice oily rub down there are some solid options here, particularly in Kuala Lumpur.
If you venture to any of the smaller cities in the country then it will be a lot harder to find a happy ending in Malaysia. Often times in this country a special massage is referred to as 'plus plus' so be on the look out for that.
If this is just one leg of your journey then there are better options for massage in Thailand and Vietnam as well. If this is the only country you are visiting then get your fill here while you can.
The best options will definitely be to visit one of the nicer hotel spas that offer plus plus services. You might be able to visit some cheaper parlor around town and get a handjob, but that won't be guaranteed.
This post will list some of the best known plus plus spas in the country where you can get what you are after. It shouldn't come as a surprise that Kuala Lumpur has the best mongering, but other cities like Kuching and Penang have a lot to offer as well.
We will also tell you about the easiest way to meet online escorts offering massage services in your hotel room. There is a popular app that these call girls use to find customers.
Lets talk about some general tips for getting an erotic massage in Malaysia and the prices you will be asked to pay as well before we get into specifics.
Price For Happy Ending Massage In Malaysia
If you take the advice here and visit some of the nicer hotel spas for your happy ending massage in Malaysia you will often pay one lump sum. You don't usually pay for the massage and then tip for the happy ending like in some other countries.
They are more similar to what you find at the sex spas in Macau. You will get a locker to lock up your stuff and sometimes an electronic wristband where you run up a tab for the services you take.
Then you pay on the way out. At many of them food and drinks will be included free of charge, but be sure to confirm that if you want to get some food.
If you see a sign for plus plus or hear someone mention it that means a full sex massage should be available. Plus one time often means a handjob happy ending.
Some spas also have what is known as a 'dragon massage' which is pretty much a prostate massage with some anal rimming. All of these spas will have a variety of packages available and menus to choose from.
You can also ask to see a lineup when you arrive and choose the girl. If they won't allow you to choose your own girl then it might be a good idea to head to another spa so you know you will end up with one that you find attractive.
Generally a happy ending massage in Malaysia will cost between 150-300 ringgit. At the current exchange rate that is roughly $40-$75.
If you go for some sort of VIP package or extended session then the prices could be higher. As far as the massage girls go the vast majority will be Chinese or Vietnamese.
You might find some local Malay girls and some Thai as well, but expect mostly Chinese and Vietnamese. Now lets get into some specific cities.
Plus Plus In Kuala Lumpur
Finding a plus plus massage in Kuala Lumpur isn't hard and is probably your best option in the country. There are four very well known spas where sex or a blowjob is guaranteed.
There are also some others around town that are known to give extra services as well that we will also mention. Your best bet is probably the top 4, but any should work. The best happy ending massage spas in Kuala Lumpur are:
Bond Spa (formerly Saboon, in Seasons Tower 3rd Floor)
Genesis Sauna Spa
Summer Thai House (Hotel Mercury)
Deluxe Health Spa (Federal Kuala Lumper Hotel)
Summer Thai House being the cheapest option where you can get a body to body massage for 138r but a handjob is the most that will be offered. The others should all cost somewhere around 250r.
Bond Spa would probably be the most famous in the city and many still refer to it as Saboon Spa. If you wanted to try the dragon massage you can find it there.
Then you have other options like:
Crystal Crown
Lisa Hotel
Soleil
Summit
Nova Hotel
Sky River Spa (Fahrenheit Shopping Complex)
As you walk around the touristy area of Bukit Bintang you will see many smaller spas around. You could try and visit them but expect it mostly to be handjobs offered. Remember this is a conservative country but if you want sex in Kuala Lumper massage is your best option.
Or you can try to meet non pro girls on Malaysian Cupid. Don't expect them to hop into bed quickly, but if you wanted a serious girlfriend that would be faithful this is a great country to look for that.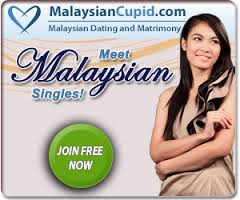 Erotic Sex Massage In Kuching, Borneo
The only other city where it is really easy to find an erotic sex massage is Kuching, Borneo. Many tourists visit here every year and there are quite a lot of plus plus spas to fill that need.
In fact this city is probably the most liberal in the country and if you want good nightlife you can probably find more here than in Kuala Lumpur. Some of the best erotic spas in Kuching are:
Flamingo Massage
Natural Reflex
Shado Reflex
GM
Red Star
Borneo Reflex Massage
As you walk around the touristy area there will surely be other options. A good pro tip is to look for spas that have Thai girls working, if you find them a happy ending is almost guaranteed.
The local Malay girls will be less likely to give on then a Chinese or Vietnamese girl as well.
Sensual Massage In Johor Bahru
Just like in the other cities our Johor Bahru sex guide also focuses on men's erotic spas for happy ending massage. You can easily find a sensual sex massage at spas like:
Hotel Sentral Spa
Poseidon Spa
Grand Paragon Hotel Spa
Foottalk Soapy Massage
It isn't always easy to find a soapy massage in this country but you can get one at Foottalk in the Taman Gaya area for 190 ringgit. Unfortunately if you will be traveling to Langkawi finding a sensual massage will be difficult.
Extra Services In George Town, Penang
The erotic massage scene is the same in Penang as it is in the rest of Malaysia. There are plenty of nice hotel spas where you can go in for your plus plus extra services.
There are many smaller rub and tugs around as well. Some of the best places to find a sex massage in Penang are:
Waldorf Hotel Spa
Lotus Massage in Prima Tanjung Complex at 10470 Tanjung Tokong
Gurney Hotel Spa
Hotel Central
Soo Chow Hotel Spa
HP Massage Center at 12, Jalan Burma
Jen Hotel Spa
Sawadee Reflexology
Ordering Massage Girls Online
Some guys like to visit a nice spa for there plus plus massage service. Others may want to find a Malaysian escort online and get hotel massage services for their happy ending.
The easiest way to do that is to use the 'people near you' feature on WeChat. There will be plenty of online call girls who are advertising their sexual services here.
They usually use known mongering keywords, and the most common will be 'massage' or 'hotel service.' If you want to meet a Malaysian escort for massage service WeChat will be the best way, but as most already know that can be a bit risky.
There is potential legal trouble to worry about, though that is pretty unlikely. The more common issue is that they will use fake or highly filtered photos and your call girl will look a lot hotter on the app than the one who actually knocks on your door.
Good Luck Finding Happy Endings
As most know this is a pretty conservative country but luckily you can find some good plus plus spas in the touristy areas. Without them the pickings would be very slim.
If you wanted to read more about all of the best nightlife and mongering in this country check out our travel guide for men. Hopefully this ultimate guide to happy ending massage in Malaysia was helpful to you.