Happy Ending Massage In Mexico City At Men's Erotic Spas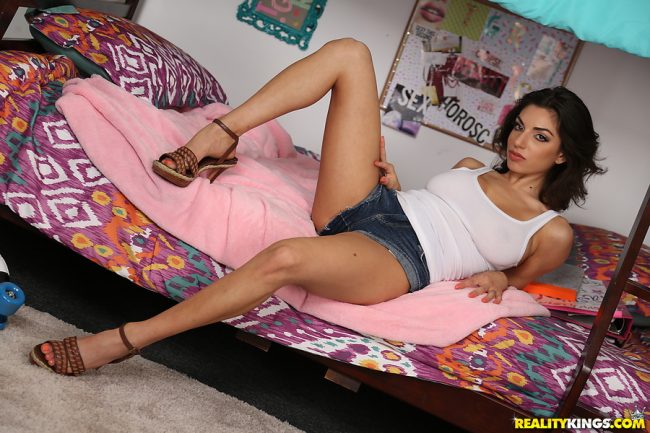 Thanks for checking out this guide to getting a happy ending massage in Mexico City. Men's erotic spas are not that easy to find here and that is because of the laws on prostitution.
Even though prostitution is legal any sort of pimping or brothel is not. The girl is allowed to make money selling her body but no one else is allowed to do so.
As we have covered in our Mexico City sex guide men's erotic spas are hard to come by because of this. We can still tell you about some massage parlors that give happy endings, but you might be better off trying to find independent escorts that will come to your room or a short time hotel.
There are many online escorts in this city and they shouldn't have a problem giving you a happy ending massage. Don't expect the best therapeutic treatment in the world from them, but generally you won't get that at a men's erotic spa or rub n tug either.
We will start off by listing some brick and mortar parlors where you can probably get a happy ending or maybe full on sex massage in Mexico City. After that we will list some sites to look for independent escorts or massage therapists that will come to you.
If you already think this sounds like too much work and would prefer to try to pick up girls who aren't hookers for free sex then check out this dating guide instead.
Men's Erotic Spas In Mexico City
We don't even really like listing these places for a few reasons. First is because men's erotic spas in Mexico City open and close all the time. We wouldn't be surprised if by the time we posted this one of these rub n tugs is already closed.
And if a guy comes to this page a year from now the scene surely would have changed. But at least you can try to visit these erotic spas for a happy ending massage in Mexico City like:
Golden Body (incall/outcall) at Monterrey Eje 2 Poniente 8 2, Juárez, Roma Norte
Oxygen Boulevard Spa
Adiction Spa
Clinica Savalle at 161 Londres Torre A on 4th floor in Zona Rosa
Spa Aqua Extremadura
Hindu Art Massage at Nogal 5, Sta María la Ribera, 06400
Club Venezia
At Hindu Art Massage you can get a full service tantric sex massage. It is just one girl running the whole operation so it is totally legal and is probably your best option.
Golden Body offers both incall and outcall services meaning they do happy ending massage services in your hotel or home . Clinica Savalle is located in the Zona Rosa where you will probably spend a lot of time on your trip. It is the defacto red light district and you can probably find more erotic massage options around here as well.
The prices will vary a bit from place to place but expect to pay 300 to 600 pesos for the massage itself and then tip more for your handjob happy ending, blowjob, or full service sex massage. Maybe 200-300 pesos for a handjob, 500-1k for a blowjob and 800-1500 for sex should do the trick. The current rate of exchange is a little under 20 pesos for every $1 USD but that changes often.
But those prices are negotiable and not all massage therapists may be willing to do all services. Many may only be open to giving a handjob which is pretty common at rub n tugs.
Some may charge extra if you want a topless or full nude massage. There are many variables at play here but as usual money talks.
Find Masajes Eroticos Online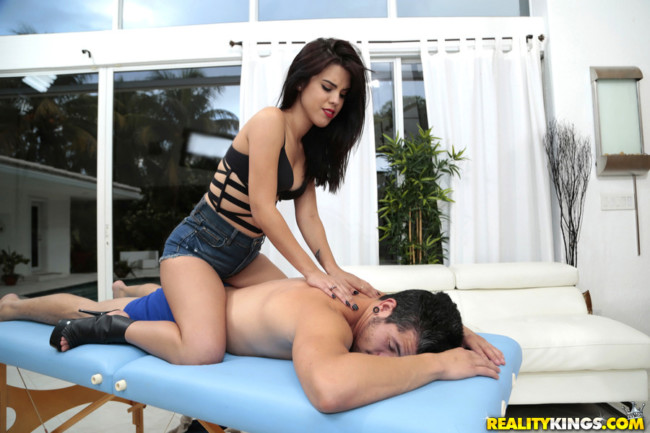 As mentioned before you are probably better off finding an independent escort or massage therapist online and having her come to your room. There are a wide varieties of sites that you can use to do this and they are legal to use.
You can try to find a happy ending massage online in Mexico City on sites like:
Craigslist
Backpage
mx.mileroticos
Top Escort Babes
Sustitutas
escortindependientes
sexservidoras
zonadivas
foro-elite
You can also search on Twitter where many Mexican online escorts market themselves. Just search for erotic massage/masajes erotico/happy ending massage in Mexico City and options will pop up.
If the girl is an online escort and not a massage therapist expect a quick back rub before asking you to roll over for the happy ending to begin. Of course any time you are meeting people online for any reason there are no guarantees.
Read our post on meeting hookers in Mexico City online to get tips on how to not end up wasting your time or putting yourself in risky situations. The best thing you can do is get their Whatsapp number, ask for recent pictures, and make it clear that if the girl from the picture isn't the one you meet you won't pay.
Also never send money to anyone you haven't met, and since this isn't a very safe city use some common sense. There are always a lot of predators around any time sex is involved. If something seems off or sounds too good to be true think with your big head and not the little one.
If you wanted to try to meet girls who you don't have to pay then give online dating a shot. The biggest online dating site in Mexico City is Mexican Cupid and you will find thousands of single girls using it.
It will be a great site to try and meet a good woman, find a quick fling, or a kinky girl to fool around with. If all you are interested in is sluts then you could also use Adult Friend Finder, we don't generally suggest it in this country but in this massive city you will find lots of sluts on it.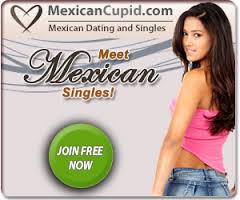 Good Luck Getting Your Happy Ending Massage
This is not a great city for finding a happy ending massage and the men's erotic spas can be very hit or miss. The ones listed here should be alright but who knows how long they will stay in business.
Be careful if trying to find girls for a massage online, that could work out great or it could end up really bad. Maybe you just waste your time, or maybe someone with bad intentions shows up.
This is not an easy city to monger in, but there are still options and many more options around the country. For more tips on hooking up with girls in Mexico be sure to check out this red light travel guide.
Good luck trying to find a happy ending massage at Mexico City men's erotic spas.