Where To Get A Happy Ending Massage In Seoul
Today we are going to take a look at a few happy ending massage parlors in Seoul located in the Gangnam area of town that are foreigner friendly. It is always nice to have a few places located near each other just in case you visit one and it is closed or too crowded.
You can use public transportation here and get off at the Gangnam stop and you will be walking distance to all three erotic sex massage spas. To be honest these places are pretty overpriced for what you get since you can find some of the best nightlife in the world in this city.
We will talk about each spa individually, before that we will cover the standard service you get from each. Then if there is anything different about them we will bring that up in their section.
Getting A Happy Ending Massage In Seoul
The most important thing to know going in is that you aren't having sex at any of these Seoul massage parlors. You can definitely have some fun, but you aren't getting laid with these girls.
You will go in, take a shower, put on a robe and head to the room. Then you lie down on the table and get a massage that definitely could be deemed erotic and sensual.
As things go along they will turn up the heat on the erotic level with more and more teasing. Then you will turn over and they will likely lick up and down your body.
Generally you will get a pretty short blowjob before they oil up their hands for the handjob happy ending. With how easy it is to find girls for sex in Seoul a handjob may not seem to be worth a visit, but it is the full experience that some guys like.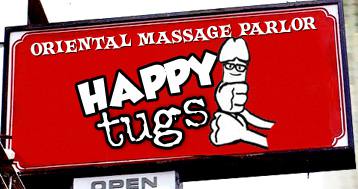 Belle Happy Ending Massage
We are going to start off with Belle because it is the cheapest option of the three. That doesn't mean it is cheap at 70k won, but it is still the cheapest.
The positives of Belle Massage are that you generally get a bit more oral sex here, and every girl should do that. You also get the full massage done by a university aged sexy Korean girl who will strip down to her panties and your hands are free to roam.
Plus its the cheapest option for a happy ending, and that has to be a positive.
Cool Erotic Massage In Seoul
Like in Cool you get a massage from the same girl throughout and they are generally pretty attractive. They will also strip down to their panties.
The price is 90k won and is right in the middle of the other 2 price wise. The negative of Cool are that you should expect the quickest blowjob to be done here, if you get one at all.
Jinju Happy Ending Massage In Seoul
Lastly we will talk about Jinju massage which is the most expensive at 130k won. They do things a little differently here, you get the massage from a Korean lady that is a little older but who also knows how to do massage.
They will still be reasonably attractive, just in the upper 30's or older. So you can expect the best massage to come here, and she also has the job of getting you fully aroused.
Once she has filled out that duty she will exit and the younger more attractive Korean girl will enter to finish the happy ending. She will drop her top and you will be able to feel around on her nice tits.
Expect a little bit of oral followed by an oily handjob. So the positives of this place are that you can expect to get both a good massage and good sexual experience out of the deal, where as at the others the massage can be very hit or miss.
Too Much To Pay For A Handjob In Seoul
If you head over to Hooker Hill you can have sex with prostitutes for under 100k. You don't get a massage out of it, but sex > handjob right?
Not only that but you can also meet Korean girls on Korean Cupid that want to hang out with foreigners. There will be many that don't know how to speak English or don't have an interest in foreign men, but plenty do.
Invite them to your place and they might say yes so no one sees them in public with you. Or just take them out for dinner and drinks and then stop off at a love motel. It won't be hard to score.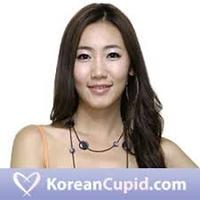 Have Fun Getting A Happy Ending Massage In Seoul
While the price is pretty high for the type of happy ending you get there are definitely some very sexy girls here. Some guys like a quick wham bam type encounter that you can get at Hooker Hill, others prefer to be pampered.
These places have been in business for awhile and that means they are getting customers, so if they sound right for you then you aren't alone. This eBook guide will help you get the most out the Seoul nightlife.
Hope this post on where to get a happy ending massage in Seoul was helpful to you.