A Breakdown Of Happy Ending Massage Spas In Hanoi
Welcome to this breakdown of happy ending massage spas in Hanoi. As guys travel around Southeast Asia one thing they often notice is how many massage parlors there are in touristy areas.
We have already covered the best ways to find girls for sex in Hanoi, happy ending massage spas are definitely one of the best ways to do it. You don't really find traditional Go Go's here like you do in other countries in the region.
That means you mostly will go with freelance prostitutes or visit mens spas. Luckily there are a whole lot of options to choose from where you can get an erotic massage, full service sex is sometimes available, other times it is only a handjob or blowjob.
That will vary from girl to girl more so than from spa to spa. In fact most of these places are extremely similar. For that reason we will give a lengthy breakdown of what to expect when you visit any of them, then list some of the best ones in town.
Men's Spas For Erotic Massage
Even though there are so many to choose from what goes down at each is actually pretty similar. When we list them in a bit we will point out if any have any special services you need to know about.
When you visit a men's spa in Hanoi for happy ending massage you will often be able to choose a standard room or VIP room. How much this matters can vary a bit from place to place.
You should be able to get your happy ending either way so it really isn't about that. But at some spas you will get a bathtub in the VIP rooms which will allow for a soapy massage.
That means the girl fills up the tub with bubble bath and the two of you hop in naked. She will wash you off, often giving a body to body soapy massage right there in the tub.
Then once you are fully cleaned you will head over to the table for the sex massage to begin. If you get the standard room you will not be able to partake in the soapy.
You may want to ask to see the difference of the rooms before you choose. If one has a tub and the other doesn't then getting the VIP room is probably better, generally it won't cost that much more, maybe 200k-400k dong extra.
Once the massage begins you should expect to get a lengthy back and leg rub before you get asked to turn over. If you get a sex massage in Thailand often times there really is no massage given, they just skip right to the happy ending.
That isn't the case in Vietnam, this is a full on spa experience. You might even get hot stone treatments or other special tricks.
Eventually she will ask you to roll over. A short chest and thigh massage will probably go down before she asks if you want extra services.
At any of the spas listed here you can just about guarantee extras will be offered. If for some reason they aren't just ask and they almost assuredly will be given.
You will of course need to tip for your happy ending in Hanoi. The massage girl will probably negotiate how much of a tip she wants for the different services she can provide.
Something like 300k-500k for a handjob, 500k-1 million for a blowjob, and 1 million or more for a full sex massage should be expected. Though these rates can vary.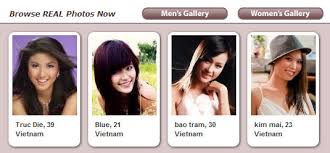 Many of these spas will offer four hands massage which means you get two girls massaging you and a threesome at the end. But how far they actually will go in that threesome can vary a lot, they likely aren't bisexual so don't expect too much.
Overall it definitely seems that most Vietnamese massage girls prefer giving handjobs or blowjobs to having sex so keep that in mind.
Where Can You Get A Happy Ending In Hanoi?
There are many spas and erotic massage parlors around Hanoi to get a happy ending. We will list some of the better ones now, but they are not the only options:
Blue Spa 5/5 Nguyen Khanh Toan
Mai Spa next door to Blue Spa
Moscow Sauna Club 11/11, F361 An Dương, Ho Tay
TLT VIP Club 24-26 Phan Văn Trị, Đống Đa
Windy VIP Massage Villa B9 Nguyen Thi Dinh
Windy VIP Massage 265 Kim Nguu
Windy VIP Massage 18 Ngõ 76 Duy Tân
Sakura Club 217 Âu Cơ, Tây Hồ
Sakura Club 39 Vũ Thạnh
Sakura Club 6 Đội Nhân, Ba Đình
Sakura Club 175 Quan Hoa, Cầu Giấy
De Palace Spa Fortuna Hotel 6B Lang Ha
As you can see some of the best happy ending massage spas have multiple branches around town. Now we will get into some of the extra services certain spas offer.
If you were looking for a soapy massage in Hanoi your best chances will be at Windy VIP Massage or Mai Spa. They might not be quite to the same level as you can get in Bangkok, but you will still enjoy it.
Windy has all sorts of other special extras that you should ask about. At Moscow Sauna you can have some alone time in a hot tub with your sexy massage girl before the rub down begins.
At any that you visit try to talk to the manager and see what sort of extra services are available. Check the prices and see which ones you think are worth trying.
If you wanted to read more about where to meet and date single girls in Hanoi check out that link. It breaks down the best places where you can go out and enjoy the nightlife.
It also talks about how you can use Vietnam Cupid to set up many dates. If you start to pipeline a week or ten days before you arrive you should have a full dance card.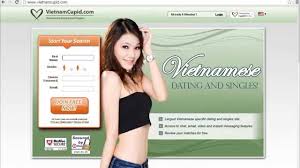 Enjoy Your Hanoi Happy Ending
You surely will enjoy it, the men's spas here are very nice places to visit. There are plenty around town and you can find some very sexy girls working at them.
Hopefully this post breaking down the happy ending massage spas in Hanoi was helpful to you. This eBook has good money saving tips plus breaks down the Vietnam nightlife in full.