Getting A Happy Ending Massage At Toronto Rub & Tugs
Getting a happy ending massage at Toronto rub and tugs shouldn't be too hard to find. There are plenty of Asian massage parlors around town where you can pop in for a quick rub and tug any time throughout the day.
There are even some that have local Canadian or European girls working as well, but they are not as common. Like most places in Canada or the US it is often Asian therapists giving you your body rub.
While over in Montreal the happy ending massage scene is drying up the Toronto rub and tugs are still going strong. They are easy to find and you know what you are going to get when you enter.
The prices are also quite cheap. We wrote a full on Toronto mongering guide and while these were covered they did not get a lot of love for one main reason.
While it shouldn't be hard to get a handjob at them any more is much less likely. A full service sex massage is rare, and even a blowjob for your happy ending should not be expected.
We titled this post 'Rub & Tugs' because a tug is what you are most likely to get.
Extra Services Not Guaranteed
We have a lengthy list of happy ending massage spas for you here. We do want to point out that nothing is ever guaranteed.
By the time you visit the spa may have closed shop already. Maybe it is under new management and they no longer give happy endings, or maybe the girl you choose is one of the few who doesn't.
Or you might just be visiting at the wrong time or on the wrong day. Maybe the girl isn't in the right mood, maybe a Toronto Asian massage parlor down the street got raided and they are paranoid.
You just never know, but if you act properly and visit the right spas you should be fine. By act properly we mean be discreet, go in, pay for your massage, and lay down on the table.
Make a little bit of small talk and be polite and then enjoy your body rub. Eventually she will ask you to roll over and then she will probably ask if you want a happy ending or not.
This is the time to say yes, and if she never offers then you can go ahead and ask for anything else. But don't treat this like a whore house and don't start asking what sexual services they provide when you walk through the door or they may think you are a cop.
Best Rub & Tugs In Toronto
Now for what you have all been waiting for, the list of the best rub and tugs in Toronto for your happy ending massage:
Muse Massage Spa at 1290 Finch Ave W #13
Muse in Vaughan at 30 Freshway Dr – Unit C1
The Blue Spa at 569 Yonge St
Spring Green Massage at 72 Gerrard St.W., 2nd/F1
Vivid Spa at 4801 Steeles Ave W #3
Pure Pleasure at 2300 Finch Ave W #59
Taboo Massage at 1170 Sheppard Ave W, Unit 4 in Building A
Airport Spa at 557 Dixon Rd
Elite Retreat Spa at 852 The Queensway
Amadeus Spa at 58 Guided Ct
Elite Studio Spa at 70 Silver Star Blvd
Temptation Spa at 2815 Eglinton Ave E
Atlantis Spa Brampton at 351 Parkhurst Square #18
Silhouette Spa at 2404 Haines Road, Unit #2
It is a huge list, but again nothing is guaranteed. You may also want to do a quick Google search for Premier Spas which have many locations around Ontario, most of which are in this city.
They also come very highly recommended. You can also look on different classified sites like Craigslist, Backpage, Locanto, or Now Toronto.
If an Asian massage parlor is advertising in any of these locations you can assume extra services will be offered. Plus there will be independent escorts offering home or hotel massage services.
Prices For Extra Services
Prices for a happy ending massage in Toronto can vary from one rub and tug spa to the next. However most spas will have a $40 for a half hour massage rate, or $60-$80 for a full hour.
They may also have special VIP rooms or services but if all you care about is a happy ending you don't need to opt for them. That is just the spas fee, then you will also need to tip your therapist for the extra services she provides.
Again this can vary a bit, but around $50-$60 should be able to get you a handjob happy ending at most Toronto rub and tug massage parlors. This will be up to a negotiation though.
If you are able to get extra services that go above and beyond then it might be $100-$150 tip for a blowjob, or a full service sex massage might cost a $200 tip. Again, all negotiable.
If you did want a full service sex massage you probably would be better off hiring an online escort who lists massage as one of her services offered.
If these prices are too high for you just hop on Adult Friend Finder and try to meet girls for free sex in this city. There are hundreds of single girls on that hook up site in Toronto and many more all around Ontario.
They only sign up for a site like that if they have one thing in mind.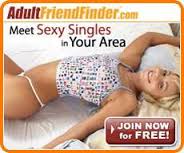 Enjoy Your Happy Ending In Toronto
The good news is that there are a lot of rub and tugs in this city so there is probably one near you. Another positive is that they are pretty cheap, and the $40 for a half hour rate makes them even more affordable.
The bad news is that sex is unlikely and you are most likely to only get a handjob. Not a bad way to spend an afternoon, but not quite fully satisfying.
If you were looking to get laid on a budget check out this travel guide for men. It breaks down some of the cheapest mongering vacations around the world where you can get a whole lot of bang for your buck.
Good luck when getting a happy ending massage at Toronto rub and tugs.