Happy Ending Massage At Vancouver Rub & Tugs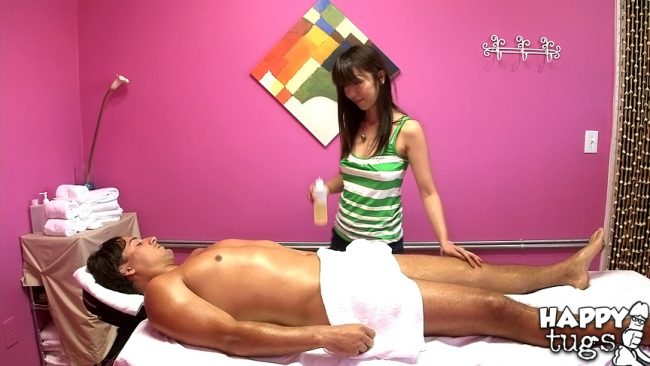 It is easy to get a happy ending massage at Vancouver rub and tugs. There are so many Asian massage parlors in this city where extra services are offered.
Our Vancouver sex guide covered happy ending massage along with all of the other options for mongering in this city. This post will go more in depth on the rub and tugs so you can hopefully get the best service possible.
But there is never any guarantee and you may not always get the extra services that you are hoping for. We will start off by giving some general tips for visiting an Asian massage parlor so that you know how to handle yourself when inside, the most important thing is to not act like you are in a brothel.
After those tips we will then share a lengthy list of some known rub and tugs around the city. They certainly aren't the only ones in town, and we will share some tips on how to find even more erotic spas near you.
We will even tell you about some brothels that use massage as a front, but they are quite expensive and many wouldn't consider them good value. By the time you have finished reading this you should know exactly where you need to go to get the happy ending you want.
If you prefer to try to pick up BC girls that you don't need to pay check out that link instead.
Getting A Happy Ending Massage
As we mentioned before the key to getting a good happy ending massage in Vancouver is to not act like you are in a brothel. Rub and tugs aren't exactly legal in British Colombia and you don't want your massage girl to think you are some sort of law enforcement looking to shut them down.
Don't walk in and ask the lady at the front desk if you can get a sex massage or a happy ending. Order the massage which usually costs around $50-$80 for an hour and go lay down on the table like you are supposed to.
When your therapist enters the room make a little bit of small talk but don't bring up sex. Most of the spas for men in Vancouver are Asian massage parlors and your masseuse probably won't speak very much English so just some simple how are you, where are you from type questions will suffice.
Then lay there like a good boy and enjoy your body rub and hopefully when she asks you to turn over she will offer you extra services. You should not be the one asking for a happy ending unless she says that she is finished and hasn't offered any.
The guy who walks in acting like he is in a brothel talking about sex or treating the masseuse like a whore won't ever get offered. The guy who knows how to be discreet will be. Rub and tugs are also one of the best ways to monger in Calgary.
List Of Vancouver Rub & Tugs
If you want to find a happy ending massage in Vancouver visit rub and tugs like:
Prosper City Massage at 3488 Main St
Rainbow Chinese Massage at 4969 Duchess St
Great Pharoah at 3490 Kingsway #5
Atlantis Spa at 8080 Leslie Rd in Richmond
New Star Asian Relaxation at 3468 E Hastings
Angsana Wellness Centre at 3033 Cambie St
Blue Water Spa at 1282 Howe St
Bex Health Enhancement at 2070 10th Avenue Bikeway
Hot Spring Day Spa at 70th & Granville
Lotus Beauty Spa at 5336 Victoria Dr
That is a pretty lengthy list and you should definitely be able to find one near you. These are all known to give extra services though there is always a small chance you won't be offered any.
Maybe a spa for men down the road just got raided, or maybe you just caught the masseuse when she is in a bad mood and doesn't feel like it. It is also possible that any of the above listed spas have closed up shop by the time you want to visit, if that is the case you will need to try another.
They are not 100% staffed by Asian girls, but they are mostly Asian massage parlors and finding local Canadian or European girls is possible but not common. Another way to find out about more rub and tugs is to look in the therapeutic services section of classified sites like LeoList, Craigslist, Backpage and Locanto.
Not only can you hire an independent masseuse for an erotic (probably sex) massage in your room, but you can see other spas for men advertising there. If you see any spa advertising in those sections you can pretty much guarantee a happy ending will be offered. Plus some online escorts in British Colombia will be offering sensual body rubs.
We also told you there are some massage spas/brothels in Vancouver before that are way overpriced. They would be:
The Fox Den at 4717 Kingsway in Burnaby
The Swedish Touch at 595 Hornby Str on the 4th floor
Platinum Club Vancouver at 426 Homer Str
The Meridien Spa at 1405 Bewicke Ave
These are much more expensive, usually you have to pay $100+ just to get in the room for your 'massage' and then a big tip on top is expected. Maybe $100 more for a handjob and $200-$300 more for sex has been reported.
Where as at the Asian massage parlors around town you pay $50-$80 for a massage then maybe $40-$50 for a handjob happy ending, $60-$100 for a blowjob, and $150+ for sex. However at many of the Asian massage parlors the girls will only want to do a handjob and not give a full service sex massage, hence the name rub and tug.
If these prices are too high for you just hop on Adult Friend Finder and try to meet girls for free sex on there. There are hundreds of active female users in this city and around British Colombia on the site as of early 2018, and they only sign up for it when they find it while surfing the web for porn or sex.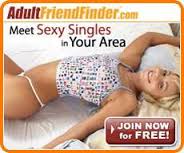 Enjoy Your Happy Ending Massage
Now you have a lengthy list of rub and tugs to choose from and know the proper way to visit an Asian massage parlor that gives happy ending massages. You even know of some higher priced brothels where full sexual services can be rendered.
You could get laid a whole lot more and not break the bank by visiting any of the places in our budget mongering guide. It breaks down some cheap places around the globe to visit where getting laid won't be a problem at all.
Have fun getting a happy ending massage at Vancouver rub and tugs.