Ultimate Guide To Happy Ending Massage In Vietnam
In this ultimate guide to happy ending massage in Vietnam we will talk about some general tips and share some specific spas to visit. This is one of the best countries in Southeast Asia to get one.
Of course a happy ending massage in Vietnam can end in a variety of ways. There are some differences here to what you might find in other countries.
As far as the looks of the massage girls goes you will likely be quite impressed. As you walk around town or stop into one of the hotel spas you will notice that many of the girls are in their 20's, slim, and often pretty.
That just isn't the case in most other countries in the region. You will often have to wade through many just to find a few gems.
When looking for a cute spa girl here you are far more likely to find a suitable therapist without having to look as hard. There might actually be so many good options that it can be hard to know which one to choose.
After the general tips for getting a happy ending we will move on to covering the different places you can visit in a few cities that most tourists go. Of course Ho Chi Minh City will be covered in depth since just about everyone who visits the country will spend some time there.
We will also cover Hanoi and Vung Tau where there are going to be options as well. But lets get started with the general tips.
Vietnam Happy Ending Massage Pro Tips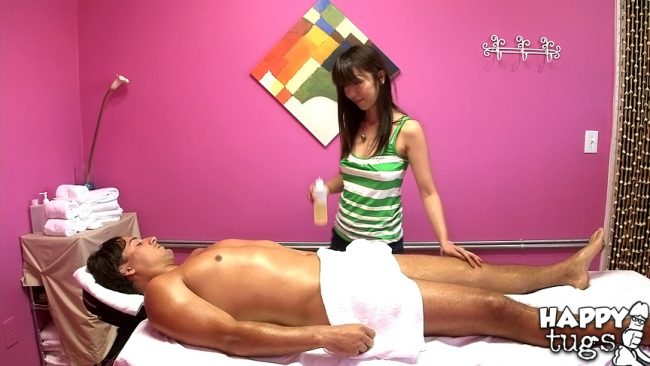 This is kind of generalizing, but it seems that a full on sex massage in Vietnam is much harder to find then a handjob or blowjob happy ending. In Thailand the opposite is true, more girls there would prefer sex to giving blowjobs.
Of course this can vary a lot from girl to girl and there are no hard and fast rules. Your mileage may vary and the girls you visit may hate to give blowjobs but be down for sex.
If you do want a full sex massage then the best place to get them will be at one of the spas at the hotels listed below. The smaller shops around town are morel likely to just give handjobs or blowjobs.
When you visit one of the hotel spas there will be a menu with a variety of packages. There will be a cheap standard massage option, then there will also be VIP rooms or other options for the type of massage.
If all you want is a handjob or blowjob then the cheapest should be fine. At some of them the girls are told to only have sex in the VIP rooms which means you may want to shell out the extra 200k-400k dong if that is what you are hoping for. You get roughly 22k dong per $1 USD but can check the current exchange rate when you are in town at this link.
Some will even have a hot tub where your naked therapist will get in and bathe you. In those spots sex is all but guaranteed if you are willing to tip for it.
There will often be a male manager who welcomes you when you come in and shows you the menu. They know why you are there and you can tell them what you are hoping for and see how they can accommodate.
The prices for the happy ending are negotiable between you and the girl. A handjob can run anywhere from 200k-500k dong (on top of the spas fee) a blowjob maybe 500k-1 million, and a full sex massage will generally be 1 million or more.
Again though that is negotiable and you are free to offer whatever you want, as is the girl. There might be some times where a happy ending isn't offered or accepted, but at the spas listed in this post that shouldn't be an issue.
Remember though that these girls aren't forced to give a sensual massage if they don't want. It is up to them whether they will offer extra services, so try to be a nice guy, chat a bit (even if they will be bad at English) and most importantly don't smell like ass.
In most cases visiting a spa here is much better then trying to pick up a freelancing prostitute at a bar. However if you did want in room hotel service there will be many Vietnam escorts on WeChat.
Use the people near you feature and you will see plenty of girls who put escort, massage, or hotel service in their profile.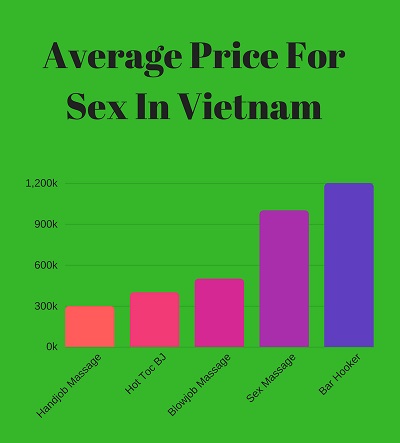 Ho Chi Minh City Happy Endings
There are numerous places to go for happy ending massage in Ho Chi Minh City. There are a wide variety of nice hotel spas, and then plenty of smaller shops around town as well.
Most tourists stay in District 1 and the main backpacker street is called Bui Vien so lets start there. You can't walk down this road without getting offered a massage at least 5 times after dark.
There are probably 30-50 different girls handing out fliers for their spa right on the main street, plus in the little alleys that lead back up towards the park there are many more. The spas themselves are located above the various bars and restaurants you find on the ground level.
At some of the Bui Vien massage parlors you will end up in a big room with a handful of tables and curtains separating each. In these the most you are likely to get is a handjob happy ending if anything.
The alleys have more available private rooms where you can often get a blowjob or sometimes sex. You may want to ask to see the room before you head upstairs, or inquire if its a private room or shared.
You can get a massage here for $5 (yes, you can pay in dollar on this street) and the tip prices will be the same as listed above. There are lots of cute girls working here, but in this area happy endings are not 100% guaranteed so know that going in.
If you wanted a full sex massage in Ho Chi Minh City visit hotel spas like:
Boss Hotel
Haisen Hotel
Vien Dong Hotel
Dai Nam Hotel
You can also go to 10 Hai Yan Massage located on 815 Le Hone Phuong, or China Massage in the same area. Plus over in the Binh Thanh District there are sex spas like Bamboo, Cherry Spa, and Hoa Anh Doa Massage.
All around the touristy area of District 1 there will be spas and girls inviting you to come in. Many can be very cute and the prices are pretty cheap so it might be worth it to check them out, massage is one of the best ways to find girls for sex in Ho Chi Minh City.
Hanoi Sex Massage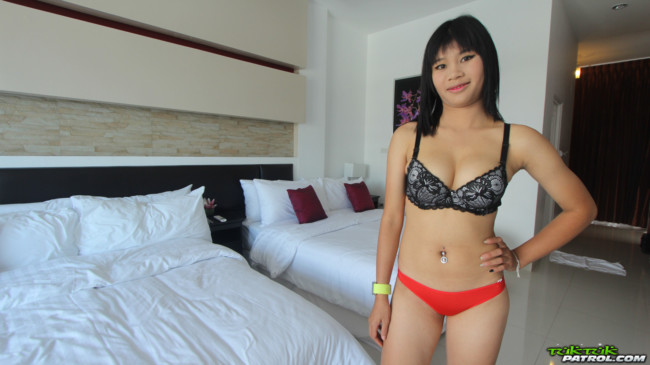 Just as in the above, if you want to find girls for sex in Hanoi massage is your best option. There will be some smaller parlors around the touristy area, but the hotels are your best option.
Good sex spas in Hanoi are:
Blue Spa
Windy Spa (3 locations)
Sakura Club (4 locations)
De Palace Spa
This is a pretty good city for online dating so give Vietnam Cupid a shot. Then if your date doesn't put out you have these spas to fall back on.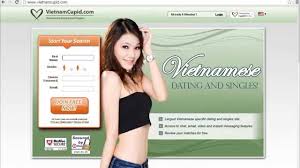 Erotic Massage In Vung Tau
Lastly we will talk about Vung Tau. This is a small little beach town with some girly bars where you can barfine girls if you want.
Or you can just get an erotic sex massage if you prefer to go that route. For this city we are just going to mention the main area to find them which is called Nguyen An Ninh.
This is a small town so it won't be hard to find. Walk around this area, pick the cutest girl, and give it a go.
Da Nang Men's Spas
If you want to visit Da Nang and Hoi An then do your mongering in Da Nang. That is where you will find the best erotic sex massage spas, mostly at hotels like:
Moonlight Hotel
Luxury Hotel
Phu My Xuan Hotel
Thu Bon Hotel
Eden Plaza Hotel
Gold Hotel
Bamboo Green
Mekong Spa
Serene Hotel
A Few Options In Hue
A smaller town that some foreign men like to visit where you can also find erotic spas is Hue. There aren't a ton of sex massage parlors around but you could try:
Hotel Dien Bien at 7 Dien Bien Phu
Hotel Hoang Tu at 5 An Duong Vuong
Unfortunately one of the most well known hotel spas here was recently closed down.
Have Fun At Vietnam Spas
The amount of cute girls working at these spas is kind of mind blowing to anyone who has traveled around Southeast Asia a lot. In the other countries the majority of the therapists are not attractive and you may only see 1 or 2 cute ones out of every 100.
Here it is the opposite, the vast majority of them are doable and there are even some stunners from time to time. Whether you want to try your luck at a smaller shop when you see a cute girl on the street or at a known hotel sex spa you should have a good time.
If you wanted to read about all of the best ways to enjoy the Vietnam nightlife check out this eBook guide. It definitely discusses the massage scene, but also covers things like hot toc blowjob bars, freelance prostitutes, non pro girls and gives travel guides like where to stay to get the most out of your visit.
Hopefully this ultimate guide to happy ending massage in Vietnam gave you a clearer understanding of what things are like here.