Happy Ending's At Danang Erotic Sex Massage Spas
If you are trying to find a happy ending then Danang's erotic sex massage spas are a good place to start your search. There are many to choose from and you can find some very sexy girls working in them.
If you want to monger in this country then the men's spas in Vietnam are the best way to do it. Even in Saigon where you can find freelance prostitutes they are more trouble then they are worth.
We aren't going to claim you will always get a great girlfriend experience from a spa girl, that certainly isn't the case. But they will do their job and not put up much of a hassle which is much more than you can say for freelance prostitutes in this country.
All countries have different things going for them. The Philippines is basically the polar opposite of here, the options for a sex massage are limited but the freelance prostitutes are excellent.
You have to 'do what the Romans do' so to speak and adjust with your surroundings. When we wrote up our Danang sex guide it pretty much only focused on erotic sex massage spas, picking up tourists, and online dating.
That is because those are the best ways to get laid in this city, but this post is only about the happy ending massage parlors.
Erotic Spas At Danang Hotels
As is very common in this country many of the nicer hotels (and some not so nice) will have some sort of a spa connected to them. If this is the case then you can probably get a happy ending, but how much of a happy ending can vary from girl to girl.
Usually at the hotels most girls will go all the way to a full service sex massage. However some will only be willing to do a topless massage with blowjob, and fewer will only be up for a handjob happy ending.
The handjob only girls are usually only found at smaller massage parlors, for instance you will find some happy ending massage spas in Danang in the touristy area around Bach Dang. Many of these girls will only give a handjob, some will get topless while others may not.
At the hotels a full service sex massage isn't a guarantee but it is definitely a lot more likely. Some of the best hotels and spas for erotic massage in Danang are:
Moonlight Hotel
Luxury Hotel
Phu My Xuan Hotel
Thu Bon Hotel
Eden Plaza Hotel
Gold Hotel
Bamboo Green
Mekong Spa
Serene Hotel
If you visit any of these you can pretty much assume every girl will at least give a blowjob happy ending and most will do a full service sex massage from fully nude girls. To improve your chances shower before you go or at the spa when you arrive.
Then be friendly and chat the girl up a bit. She likely won't speak much English so you won't have to talk the whole time, just some simple pleasantries and a smile will go a long way to making her more comfortable with you.
Price For Happy Ending Massage
Not all erotic spas in Danang will charge exactly the same. You will need to pay the fee for the massage first and then negotiate how much for the happy ending with the girl herself.
Remember that the current rate of exchange is around 22k Dong for every $1 USD. Most erotic spas will charge 200k-500k for the massage, but all of them will have special VIP rooms or extra packages that can raise the rate.
The cheapest option should be enough, if you pay more all you might get is a jacuzzi in the room or some other amenities. There are some reports of certain spas in this country only allowing sex in the VIP rooms but we haven't heard about that in this city.
The cheapest men's spa in Danang might be at Thu Bon Hotel where you can get a massage for 200k. Moonlight is probably the most popular in town and it costs 300k for the cheapest package.
Eden Plaza Hotel is a very nice hotel with great facilities and amenities. It also costs the most with a minimum of 500k to get a massage there.
Your happy ending in Danang will need to be negotiated with the girl directly. There are no set prices but the average that guys spend is probably 200k tip for a handjob, 500k for a blowjob, and 1 million for a full service sex massage.
They will likely ask for more to start like most negotiators do, but most will happily accept those amounts. Remember some girls may not be up for sex and a blowjob will be the most you can get.
If you were hoping to get a topless or fully nude massage then you might need to tip extra. Some girls won't charge any more to get naked, but others might.
If these prices are too high you may be better off trying to meet single girls on Vietnam Cupid. It is the top online dating site in the country and a great place for you to find a serious girlfriend.
Vietnamese girls aren't always down for casual hook ups but every city has some sluts. With almost a million and a half people living here there are surely some easy girls around. If so they will be trying to meet guys online on Vietnam Cupid, you should be that guy.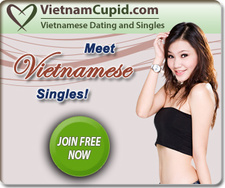 Enjoy Your Danang Happy Ending
These are definitely the best way to monger in this city. Don't bother with trying to meet hookers online or picking up prostitutes off the street.
Go in, get your erotic massage and enjoy your happy ending. The prices aren't bad and you can find some very sexy girls working at them though lineups can vary and change quick.
If you wanted to read more about how to get the most out of the nightlife in Vietnam check out this eBook guide. It breaks down what a single guy needs to know to have as much fun as possible in this country.
Good luck getting your happy ending at Danang erotic sex massage spas.