What Are The Ho Chi Minh City Hostess Bars Like?
Many guys come here and wonder what are the Ho Chi Minh City hostess bars like? There are many different types of girly bars in Southeast Asia, and each country does things a little different.
The Ho Chi Minh City hostess bars are nothing like Thai Go Go's or Philippines bikini bars. They are a completely different animal altogether and you need to be prepared going in.
There are so many guys that come here after visiting other Southeast Asian countries and are expecting the same thing. That is not the case at all.
So this post will tell you what they are like, whether they are worth visiting, and other alternatives for meeting single ladies in Ho Chi Minh City.
Where Are The Ho Chi Minh Hostess Bars?
The vast majority of the hostess bars in Saigon are located in District 1. This should not be of any surprise to guys that are familiar with this city, District 1 is where most of the nightlife is.
It is also where most of the tourists stay, and these bars are all about getting those tourist dollars. You can find plenty located on Bui Vien, and there are many more all around D-1.
Some of the most popular Ho Chi Minh City hostess bars are:
Bar 91 at Hai Ba Trung
Catwalk at 76 Le Lai St
Voodoo Bar at 92 Ho Tung Mau
New Stalking at 78 Nam Ky Khoy Nghia St
VIC Bar on 55 Ho Xuan Huang St
Other streets you can go to find more girly bars in Saigon are:
Thi Sac St
Dong Khoi St
Le Thanh Ton St
Bui Vien
Walk around District 1 or hop on a motorbike and cruise your way through the streets. There will be lots of bars with sexy Vietnamese girls sitting out front calling guys in.
The ones listed here are some of the most popular, that doesn't mean they are the only ones to visit. You can also find a diamond in the rough somewhere if you look hard enough.
How Are Saigon Girly Bars Different?
Every country has different forms of entertainment for guys, girls and alcohol are always the main draws. For instance if you go to Pattaya Go Go's you find sexy girls in micro bikinis dancing on stage in a lively atmosphere, you don't see a lot of full nudity but topless dancers are common.
When you visit girly bars for sex in Angeles City things are similar, but maybe a bit more tame. The Jakarta sex clubs are on a completely different level entirely.
The hostess bars in Ho Chi Minh City aren't similar to any of the above. If anything they are most like the Pattaya open air beer bars, but without as many barfines.
That is right, there are no barfines at all at these bars. Instead you buy girls ladies drinks or even tip them to sit with you, and that is often where it ends.
Don't expect to see half naked dancing girls, don't expect short time rooms upstairs, and don't think that every girl will join you in your room after. Many guys expect these things, buy lots of ladies drinks, and leave empty handed.
Sexy Cafes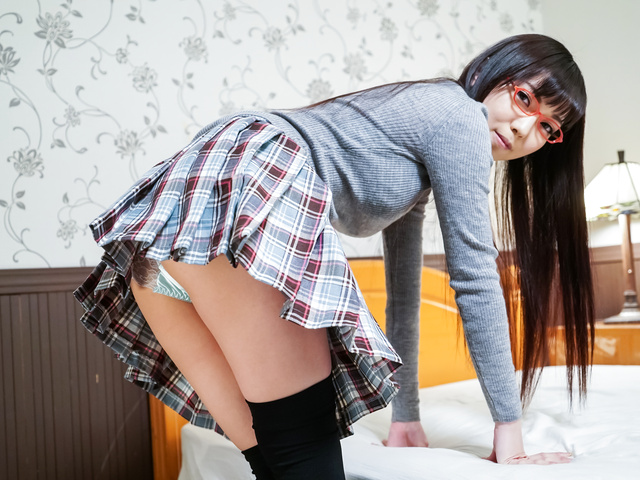 There are also some sexy cafes in Ho Chi Minh City where you can be accompanied by a hot girl while you drink your coffee. There is a major coffee culture in this city, cafes are everywhere you look.
Some bright businessman decided to combine the coffee culture with the philosophy of sex sells to see how it would go. Now these sexy cafes are popping up all over as well, they are referred to as caphe om by the locals.
They are pretty much the same, buy a coffee that is slightly overpriced and drink it while sitting next to a pretty girl. Sometimes they will be in sexy dresses, other times they will be in normal clothes.
There are rumors of blowjobs being possible in some. The darker the lights and the closer the girl is sitting next to you the more that is likely to be on the menu.
Again, don't go to one of these expecting to score, but there is a chance. Vietnamese girls are some of the hottest in Asia and can be very good at tempting guys and extracting lots of cash, be careful.
KTV's In Ho Chi Minh City
Like most cities in Asia there are karaoke bars with hostesses known as KTV's. You pay money to get a karaoke room and a girl or multiple girls to join you.
They also charge high rates for drinks and will always be trying to get you to spend more and more. You can sing along with the music or the girls can.
Some of the best KTV's in Ho Chi Minh City are:
Stocking KTV 78 Nam Ky Khoi Nghia, District 11
King Karaoke 31-33 Hai Ba Trung, Bến Nghé Ward, District 1
Kingdom Karaoke : 67-69 Phạm Viết Chánh , District 1
Avatar Karaoke 63- 65 Phạm Viết Chánh, Nguyễn Cư Trinh Ward, District 1
Mermaid 15/6 Thi Sac
FYou 467 Sư Vạn Hạnh, District 10
Cherry Club 8A/A11 Thai Van Lung, Ben Nghe, Q1
MGM 82 Võ Thị Sáu, Tân Định, Quận 1
Can You Have Sex With The Bar Girls?
Possibly, but you definitely can not count on it. Some of the girls will definitely be motivated to earn as much money as they can, particularly if the guy they are with is nice.
Most of the time that sex doesn't happen though. You aren't paying a barfine so they are pretty much freelancers and it is up to them if they want to have sex with you or not.
Some Ho Chi Minh City bar girls will have sex with any guy that pays them. Some will pick and choose only the ones they like, and others won't leave the bar with anyone.
Try and be friendly with the girl, have a good time, and get her Facebook or chatting app contact info. Then set up a meet for after her work. It probably won't happen, but if she is hot there is no reason not to try.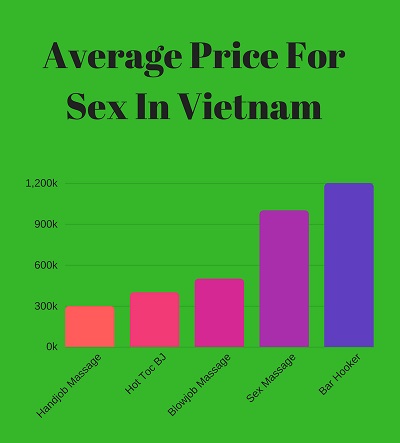 Where Would You Have Sex?
If you want to have sex with a hostess bar girl you are going to need to find a girl friendly hotel. As we detailed in our finding girls for sex in Ho Chi Minh City post that can be harder than it sounds.
If you are staying in a nice hotel there is a good chance they will not allow you to bring a bar girl to your room. If your hotel costs $20 a night or less then you might be able too.
We listed some good hotels you can use in the above link. If your hotel is not girl friendly then the girl will probably know of a short time hotel the two of you can use.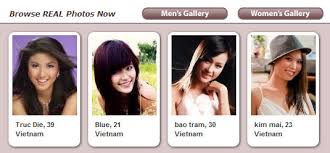 What Are The Prices Like?
The drink prices will vary from bar to bar, expect your drinks to cost a little more than most bars. Then expect for the ladies drinks to be quite a bit more expensive than yours.
Some of the spots like Bar 91 may even make you pay 500k to have the girl sit with you and still expect you to buy ladies drinks. You definitely need to confirm prices when you enter.
As far as getting the girls to leave with you, they are freelancers so it is all negotiable. Somewhere between 1 million and 2 million ($50-$100) should do the trick, you are free to pay as much as you want.
Should You Visit Hostess Bars?
That totally depends on what your goals are. Do you want to sit around and pay for overpriced drinks to have the company of girls that can barely speak English?
If that sounds fun to you and you don't mind leaving the bar alone most nights then go for it. If all you want to do is go in, pick a girl, and bang her you will be better off at Apocalypse Now.
If you plan on getting really drunk you may want to avoid them. Bill padding and other scams have been reported in the past, paying for every drink when you buy it instead of running up a tab would be a good idea.
You could always try to meet single girls in Ho Chi Minh City online on Vietnam Cupid instead. It is the best online dating site in Vietnam and is a great way to contact many girls in a short amount of time.
In general girls here aren't as easy as most Southeast Asian countries. That means you need to put in a bit more effort to get them into bed, or put in more effort to finding the horny ones.
There is no better way to contact a lot of girls in a short amount of time than Vietnam Cupid. If you wanted to read about the better options for nightlife in this city and all around the country this travel guide for single men breaks down the girl scene for you.
Not only does it cover the nightlife but it also gives the travel and money saving tips that will help you enjoy your stay even more. Hopefully this post answered the question of what are Ho Chi Minh City hostess bars like for you.