Where Is The Ho Chi Minh City Red Light District?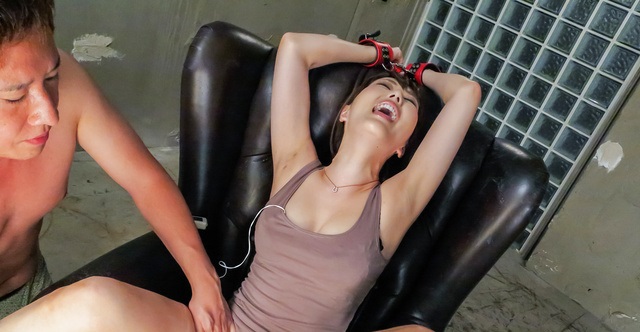 This is one of the hottest cities on the Southeast Asia backpacker's trail. When single guys visit they often search for 'where is the Ho Chi Minh City red light district?' so we thought we would give a guide to help out.
The truth is depending on your definition it may not really exist. The adult entertainment is spread out in this city and it really isn't condensed in one area like you find in Bangkok.
For most tourists the Ho Chi Minh City red light district would probably be the backpacker's district of Bui Vien and around Pham Ngu Lao. While there are lots of bars and massage parlors here it doesn't really stack up to many other red light districts around the world.
This is a really fun city to visit, but as far as hardcore adult entertainment goes it doesn't stack up well. That doesn't mean you can't have a great time or find what you are looking for.
As we detailed in our finding girls for sex in Ho Chi Minh City there are plenty of options around town. They just aren't all lumped together in the same area and take some leg work to find.
But this post is meant to help you with the logistical aspect of things. The master post on the prostitution city explains what is on offer and lists where, but this is more about how to get from one spot to another.
Google Maps can really help you figure out where to go here. It may not always take you to the exact right location, but it will take you in the general vicinity.
Instead of putting up pics of hot girls all over this post like usual we are going to go the map route instead. Lets get started with the location most tourists stay and the biggest party district in the city.
Bui Vien Red Light District
Most tourists are going to stay on Bui Viend or somewhere in District 1. Bui Vien is the main touristy bar street where you can find all sorts of watering holes, some of which are girly bars, and plenty of massage parlors.
Sadly most of the girly bars here are more the hostess bar route. That means you don't generally get to pay a barfine and you probably aren't going to having sex with the girls.
It certainly isn't impossible, but most guys end up leaving these places empty handed after buying many overpriced ladies drinks. There aren't even many freelance prostitutes around the area, at least not compared to other touristy bar streets in Asia.
But the Bui Vien massage spas are good places to get a happy ending. Many girls may only do a handjob, some will do a blowjob, a full sex massage will be pretty rare.
Massages start at $5 (yes, you can pay in USD or local currency) and then expect to tip another $10-$15 for a handjob and $20-$30 for a blowjob. A full sex massage may cost an additional $50 or more, and as mentioned most of the girls won't go that far.
There will also be some freelancers in this prostitution zone, just roam around the street or head to Go2 Bar. But when it comes to Vietnamese hookers freelancers can be pretty hard to deal with. The Bui Vien red light area is also where the sex shops can be found.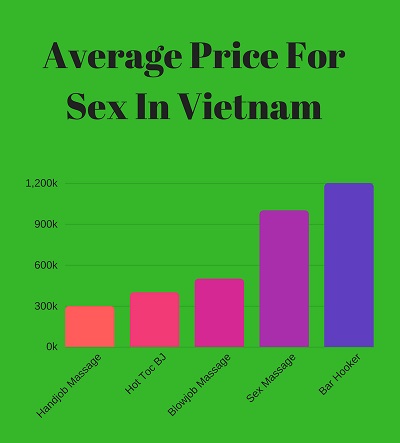 More Prostitutes Around District 1
There are other ways to find prostitutes and sex in District 1 outside of Bui Vien. There are going to be many massage parlors around the area and getting a handjob or blowjob happy ending should be possible with many of the girls.
You can also find more freelance prostitutes at Apocalypse Now which isn't that far away from Bui Vien. Any motorbike driver in town will know the way and take you there for a dollar or two, the exact address is 2B Thi Sách, P.Bến Nghé, Quận 1.
Plus there are the blowjob bars that locals refer to as hot toc's. The most popular of which is Benny's and we have written about it in depth at that link.
It should be about a 50k dong motorbike taxi ride away. The price for a blowjob is 400k which is $18 USD. Not bad value at all.
The exact address is 110 Dien Bien Phu, 17 Binh Thanh and it is about 150 meters down on the right hand side of the road after you cross the bridge. It is right on the main road and has a big black and white sign.
There are more blowjob bars on Nguyen Phi Khan Street which is a 10 minute walk from Benny's. We have added a map for that street because it is a bit trickier to find than Benny's.
Here you will find another handful of Saigon blowjob bars and the prices will be the same. You can possibly haggle if you want, but 400k seems to be the going rate and is good value.
How does the nightlife here compare to Phnom Penh? That link has the answer.
Where Else To Find Sex In Ho Chi Minh City
There are many other places to find sex and prostitutes in Ho Chi Minh City but not really red light districts. The closest thing to one might be Pham The Hien Street in District 8 where there are blowjob bars and girly bars.
There are also a bunch of erotic sex massage spas scattered all throughout the city. That link has a longer breakdown of where to go for that, there are too many to cover here.
Plus there are KTV's and hostess bars around town. You are unlikely to have sex in one but maybe you can meet your girl after work.
Remember that many hotels in this city are not girl friendly. Some you could try to use are:
Or you may want to get a room off AirBnb instead. If you wanted to pick up local Saigon girls that weren't hookers that link has more info, or you can just head to bars and clubs like:
02 Gold
Fuse
030xclub
Glow
The Penthouse
You may also want to try to meet girls online on Vietnam Cupid. That way you can pipeline before you get into town and have some ready and waiting for your arrival.
Bring them out for a date and hope to score, if not the blowjob bars and massage spas are always waiting.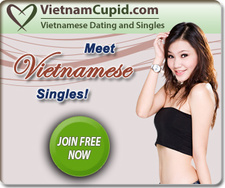 Enjoy Ho Chi Minh City's Red Light District
There really isn't a typical red light district here, but that won't slow you down. At night the traffic isn't bad and you can get to most of these places quickly and cheaply.
Much of the action is in District 1 so try to stay in that area. There is plenty of adult entertainment around to keep you satisfied.
If you wanted to read more about the great nightlife in Vietnam check out this eBook guide. It mostly breaks down the scene in this city but also covers the other main cities most tourists visit.
Hopefully this post answered the question of 'where is Ho Chi Minh City's red light district?'