Pro Tips For Picking Up Hookers In Brazil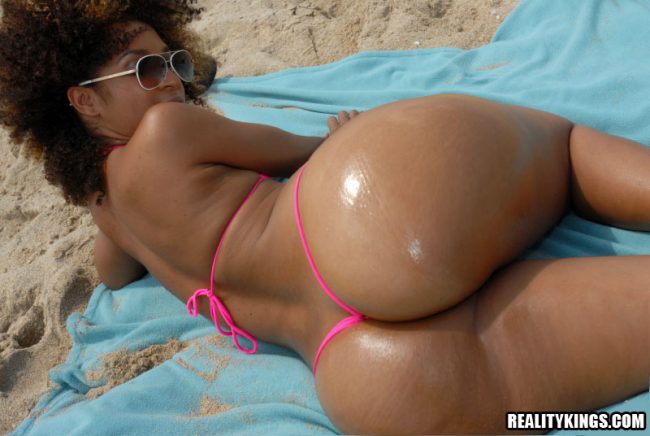 In this post on pro tips for picking up hookers in Brazil we are going to focus mostly on how to deal with the girls themselves, not the where and how to find them. We will also break down the different forms of brothels that can be found here and the names they are referred to as.
A longer write up for each city will be able to be found if you take the links provided. A lot of guys make the mistake of treating these girls like prostitutes, and even though they are that is not the best way to go about it.
When picking up hookers in Brazil you can sometimes find a great girlfriend experience that many guys dream of. You may have seen that term or the shorter version 'gfe' on various mongering forums or sites.
Well it pretty much means the girl treats it like a normal hook up, not like a business transaction. When she is with you she is all about making you happy.
Some guys reading this may have never been with a prostitute before and aren't quite sure why this matters. Isn't the reason you pay them to skip all the BS so that you can bang them and go on with your day?
Sure, sometimes that is the goal and there is nothing wrong with that. If you are just going for a quick bang at a brothel then a girlfriend experience won't really come into play.
But if you find the right girl and spend a long time with her it can be a memorable experience that you truly never will forget. So how do you get that girlfriend experience?
Lets start there, but if you somehow found this page even though you don't like mongering this post on the best cities to meet girls in Brazil might have better info for your demographic.
Girlfriend Experience From Brazilian Hookers
So how do you go about getting this girlfriend experience? The good news is that you are in a country where the prostitutes are known to give it often.
It won't happen every time, there are some bitches or boring girls around. And there are definitely different levels of how good it can be, not all gfe's are created equal.
But at least you are in a good country as Brazilian hookers are probably in the top 5 in the world for providing one. You still need to know how to bring the most out of them, but it should be pretty easy to figure out how to do that.
You want them to treat it like a normal hook up and not like you are picking up a whore so you need to do the same. If you treat her like shit then she is just going to want to take your money and get away from you as quick as possible.
If you approach her with a smile, chat her up a bit, and don't treat her like a sex object it will make her warm up to you. In turn she will then want to do her best to make you happy.
We aren't saying that you need to go to a freelance prostitute bar and spend two hours dancing with a girl before you take her out. Some guys like to do that, other guys don't like that scene as much.
Generally speaking the guy who spends a longer time getting to know the girl a bit is going to end up having a better time than the guy who walks up and makes an offer right on the spot. If you just go up to a girl and say that you will pay her to come with you right now she might take your offer but odds are it won't be as good of an experience.
If you become sociable and friendly on the way back to your place you can change that. But if the two of you just sit there in the taxi not speaking through the whole ride and awkwardly walk to your room in silence don't expect a girlfriend experience.
You gotta remember that you are dealing with people here, and just like in all walks of life the nicer you are the nicer you are likely to be treated.
Take Time To Choose The Right Girl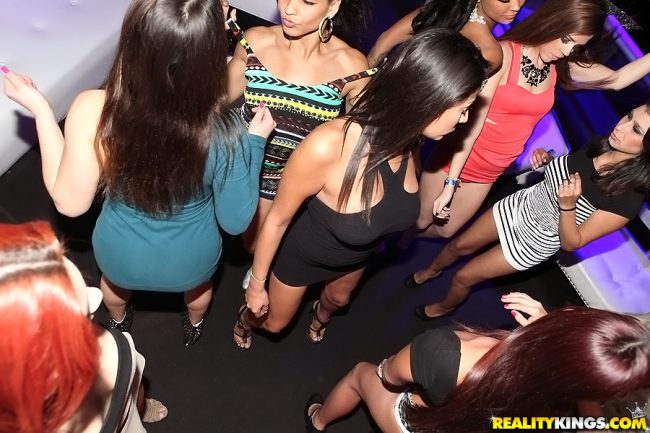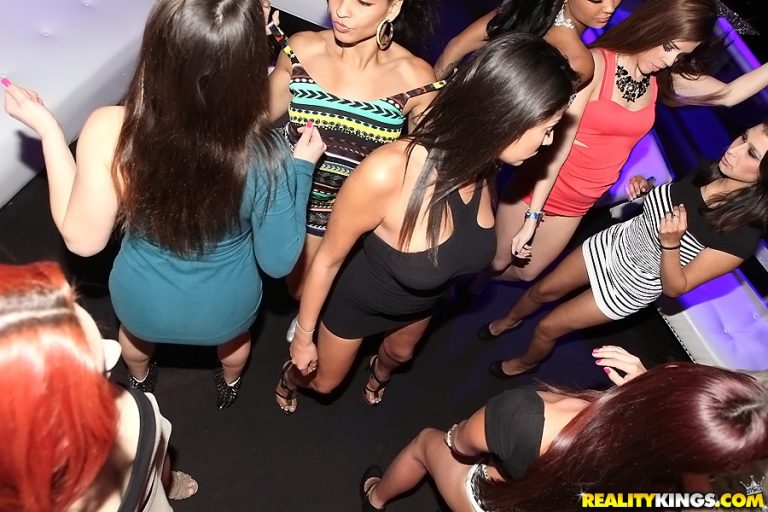 Lets say you walk up to two different girls in a Brazil hooker nightclub where you know all the girls are 'working.' Girl A is really hot, maybe an 8/10 and would be the hottest girl you have banged in years, if ever.
However she is sitting at the bar alone staring at her phone with a bored look on her face. You go up to her, smile, say hello, and she looks at you murmurs back hi and looks right back at her phone.
Then there is girl B, she is not quite as hot but still very attractive. A 7/10, plenty good enough but not quite on the other girls level.
But this time she is looking at you from across the bar before you even approach. She is also out with a group of friends on the dance floor having a good time.
You walk up to her and she gets a big smile on her face and your chat goes swimmingly right from the start. She starts dancing on you and is all about you the entire time.
Who is the right girl to choose? This is definitely a personal decision, some guys will just prefer the nicer trophy on their mantle, others will prefer the one that isn't as flashy but has a better story behind it.
A lot of guys who are new to mongering will go with girl A. The veterans will have been there and done that before and take girl B who they are pretty sure will give them a better time. Only you know which strategy is right for you.
It should be pointed out that this isn't an exact science. That bored, stand-offish girl at the bar might miraculously change her mood on the way back to your room.
Or the one who is treating you like a prince might just be playing you to strike a deal and turn all business when you get back to your place. You can never be sure, but you should still play the percentages.
One thing Brazilian girls are known for is anal sex. It is extremely common in this country and many guys that are picking up a hooker want to partake.
If so you do need to clear this with the girl before you head back to your room. Just try to do it in a casual way when you are also discussing price and how long she will stay.
Do your best to not turn this into some rough negotiation.
Different Types Of Brothels In Brazil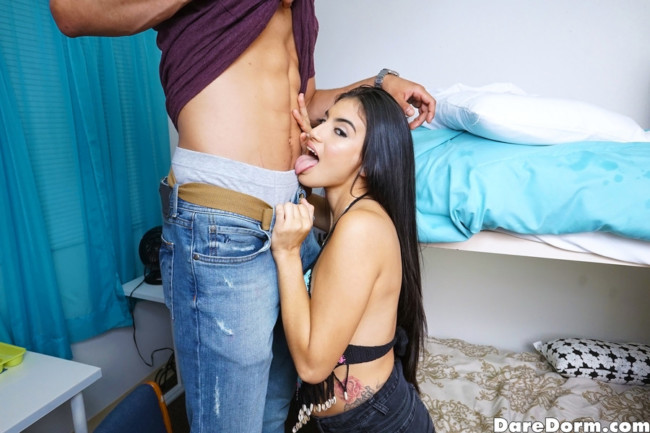 All countries have different names for brothels whether it is because of different languages or slang terms. When looking for hookers in Brazil there are various establishments you should be trying to locate.
The most common term for a Brazilian brothel is termas. These are generally used for the nice and expensive brothels, but sometimes a less luxurious one can be called it as well.
Generally though if you here about termas they are going to be pretty nice and expensive. Sometimes you will need to pay a big cover charge, then pay for a short time room, and pay the girl as well.
Often times these are large and have a nightclub setting. They may also have a restaurant, spa, and varying types of lounges.
The girls will be walking around in sexy lingerie or bikinis and when you see one you like you approach her or call her over. They are not the dirty brothels you might be expecting.
At the nicest termas you might pay as much as 200r just to get in the door. At the current exchange rate of just a little over 3r to every $1 USD that means around $60 to get in.
There are some brothels that cost less then that to have sex! So the prices can vary a ton here, and the termas are going to be the most expensive options.
They can also be referred to as boates. The cheaper brothels are often referred to as prives, there are lots of terms for adult entertainment but in the end they are all whore houses.
Erotic massage spas are probably the 2nd most common place to find hookers in Brazil. Sometimes these are also referred to as termas. The prices can vary a lot here as well.
You might also look for chica bars, strip clubs, striptease, chica dancing clubs, or just simply ask for girls or a brothel. Usually taxi drivers will know where to find something you are looking for if you ask for any of those.
Plus there will be many hookers in nightclubs. Sometimes a club will be all or 90% hookers, other times it might only be 20%.
Once you get the hang of things you can usually gauge what a girls motivation is for being at that nightclub pretty easily. Taking the time to find the right girl is more important when picking up a freelancer for an extended time, but it can help at a termas or massage spa also.
When you get presented with a lineup or walk around the termas you should still be looking for ones that seem to be in a good mood and have an interest in you. Since this will just be a quick bang and go it isn't as important but can still help.
You can also meet Brazilian hookers online on dating apps or dating sites. If you wanted to try to meet non pro girls that aren't after your cash then Brazil Cupid is the best site.
There might be a few escorts using it, but not all that many and they are easy to spot. Apps will be flooded with paid escorts as well as with transsexual prostitutes.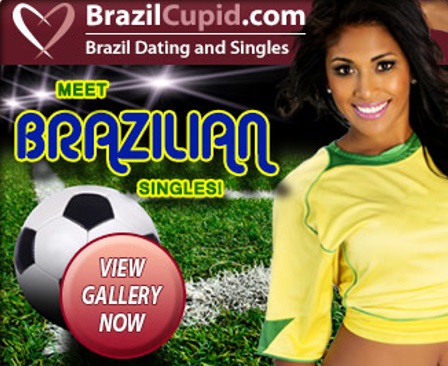 Finding Hookers In Brazilian Cities
We have already covered this topic in depth for all the major cities that you are likely to visit. Most guys will probably visit Rio de Janeiro first so we will start there and it is one of the best places to meet hookers in Latin America.
Safety is always a concern in this country so you probably want to stay in the nicer areas of town and here that means Copacabana. The Cabanacopa Hostel is a good jumping off point, or get a room on AirBnb.
You can easily take the public transportation to Centro where many of the termas are located. Some you may want to target are:
MV 30 at Rua Mairink Veiga 30
35r entry plus 170r
Afrodite at Rua Uruguaiana 145
168r
T31 Rua Alcantara Machado 31
20r entry plus 200r
Cancun Rua do Carmo 64
70r entry plus 330r
Termas 4×4 Rua Buenos Aires 44
50r entry 360r
Subsolo Av Rio Branco 14
For massage you may want to go to Av Rio Branco 185 where there are many erotic spas. Plus you could visit the Vila Mimosa Red Light District but it is a bit sketchy and you should check it out during the day on your first visit.
When finding sex in Sao Paulo the nicest brothels are referred to as boates. Why they are called termas in Rio and boates here is something we can't explain, that is just the way it is.
Scandallo Lounge is one of the top you could visit. Others are Bomboa 222, Cafe Photo, and Cafe Millenium. For some cheaper prives you could go to:
Prive Sensacao at Rua General Jardim 242
Vani's Way at Rua Dom Antonio Galvao 266
Prive Clube das Rosas at Rua da Rosas 732
Prive Delírios at Rua dos Otonis 439
In Porto Alegre you can visit brothels like La Boheme, Sauna Karandache, and Carmen's. In Salvador there will be freelance prostitutes in the Rio Vermelho or Barra touristy areas.
In Brasilia hit up termas like Hyppo's, Queen's Club, or Apples Club. If you visit Fortaleza pick up freelance prostitutes in the Iracema/Dragao do Mar area at bars like Pirata Bar and Forro Mambo.
There is plenty of Brazil hooker talk all over this site in other places as well.
Good Luck Picking Up Hookers In Brazil
These are some pretty user friendly prostitutes that are good at making guys happy. Still, for the best treatment you are going to need to treat them right.
If all you care about is the hottest girl then pick her. For the overall best experience put some time into your decision.
If you wanted to read more tips on all of the great Brazil nightlife check out this eBook guide. It covers the main cities guys will visit around the country and gives plenty of travel and money saving tips also.
Good luck when you try to pick up hookers in Brazil.