Hottest Black Porn Stars With Big Natural Boobs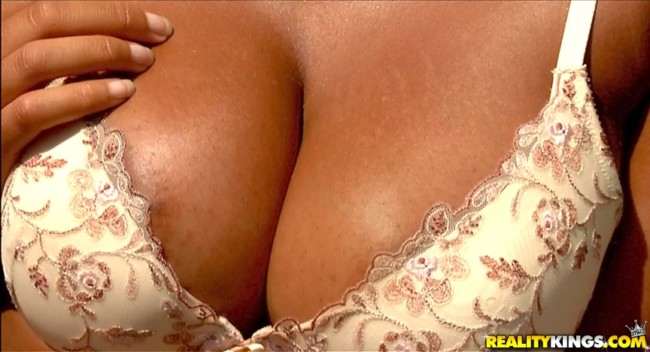 If you love huge natural titties then you have come to the right place. This list of the hottest black porn stars with big natural boobs is loaded with exactly what you want to see.
You may have heard of all of these girls, but hopefully there are some new huge black boobs for you to discover here to search out later on. Some of these girls also made out 'hottest black porn stars' list which isn't that surprising.
Boobs go a long way towards making a girl hot, so if a girl makes this list then she probably has a good shot at making both. You can find many of these girls on the Reality Kings network.
The Round and Brown section is where you will find most of the black girls, however many of these girls also end up in their Big Naturals section and for good reason.
OK enough rambling, we better get to some pics of big black boobs before you guys bounce like dem titties do.
Huge Natural Black Boobs On Tyra Moore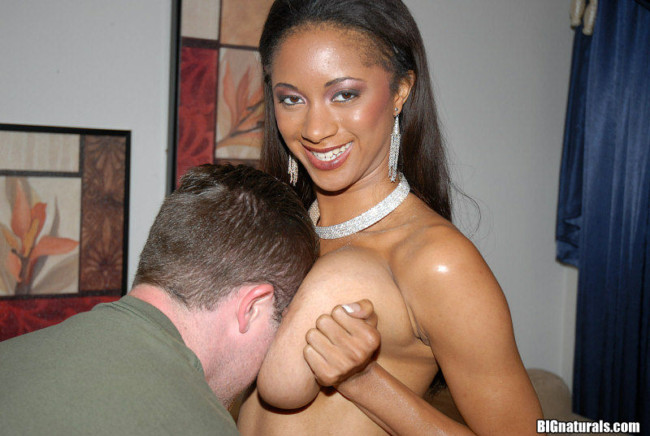 These things are just massive, they are the type of boobs that you have to ponder for a second whether they are too big. Then you realize you are just being silly, no such thing as natural boobs being too big, and go back to staring.
Ebony Porn Star Cassidy Banks Has Big Naturals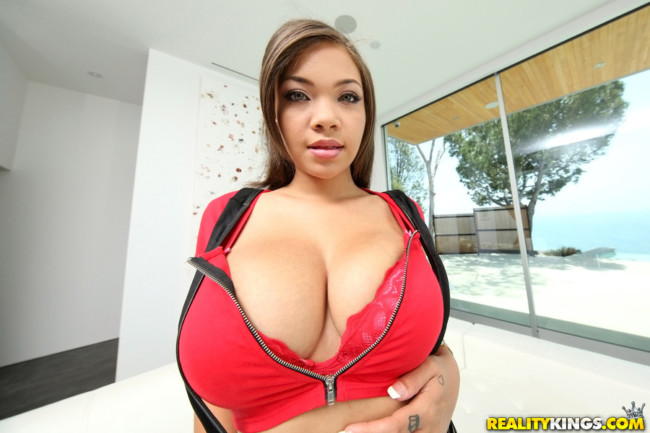 Another girl with just massive tits. Ya, that is what this list is all about, but still even when you know huge tits are coming they can still shock you.
Not all guys like the same thing when it comes to porn, but few would argue with that natural rack.
Sexy Ebony Pornstar Anya Ivy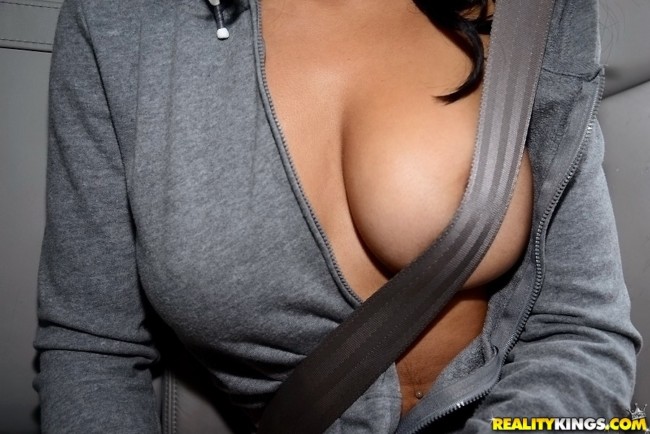 Anya may not have the massive jugs that some of these girls have, but hers are just about perfect size for her body and plenty big enough. This girl is very popular on this site making the hottest black porn stars and hottest new black porn stars posts.
Half Black Half Asian Porn Star Evanni Solei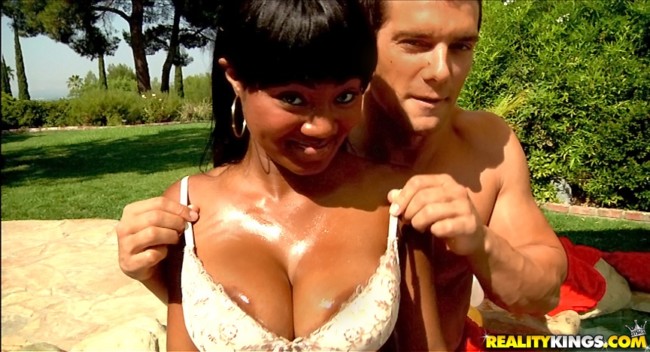 Any time you say half Asian and….. we are in. There is just something about girls that are half Asian that makes them super exotic and sexy.
Evanni got the best of both worlds, that exotic look in her eyes, a booty, AND some big natural breasts. Some girls really do just have it all, and if you want to enjoy her scenes even more use your Fleshlight while watching.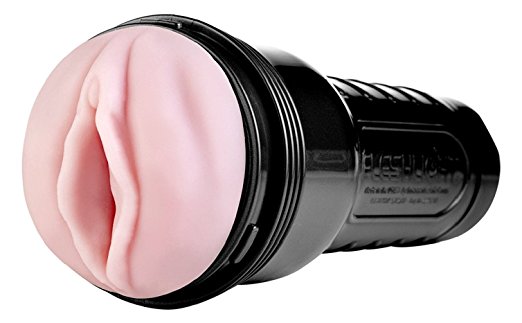 Big Natural Tits On Black Porn Star Julie Kay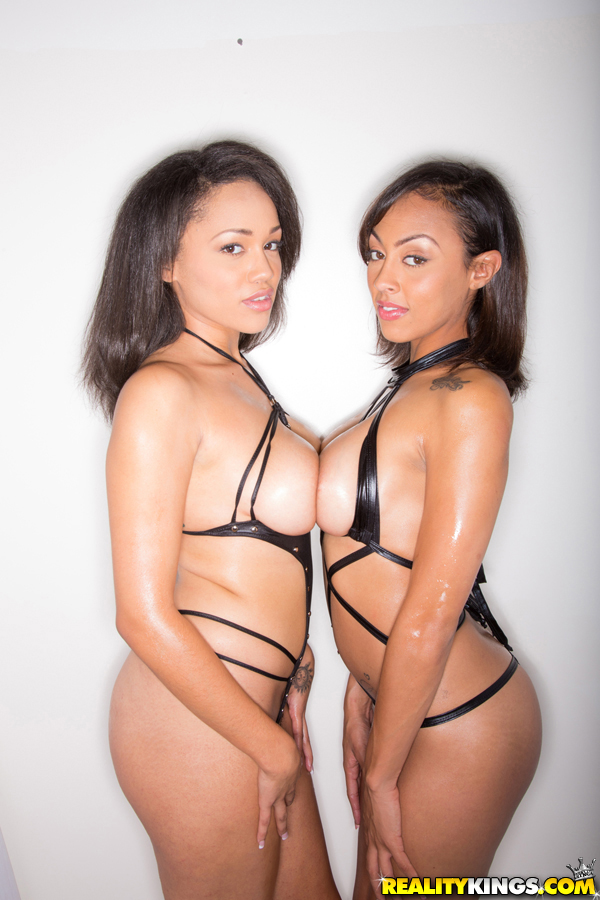 Here is another sexy ebony girl with some really big natural tits. They may not be on Tyra Moore's level, but they are still huge.
We recommend checking out her threesome scenes, the girl loves to share a dick with her friends.
Erika Vuitton Might Just Be Our Favorite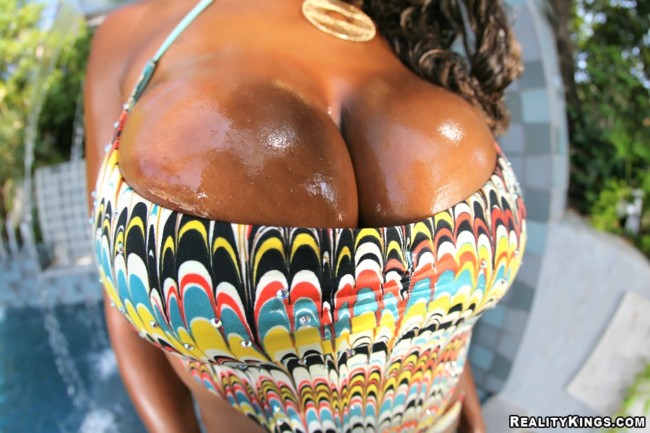 There is a whole lot of talent on this list but Erika Vuitton's sexy body might just be our favorite. Add in the fact that she gives a killer blowjob and she is pretty hard to beat.
Her tits may not be the biggest, but her overall body might just be.
Hope You Enjoyed These Natural Big Black Titties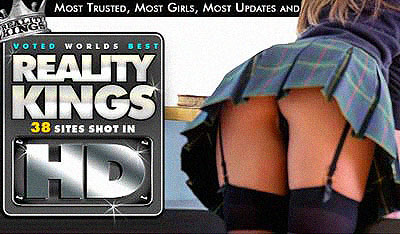 What black porn stars with big natural boobs did we forget about? Add them in the comments and we can update this page at any time.
Be sure to check out our porn section and see what else in porn you might have missed out on. The great thing about the internet is that once the video is up you can always go back and find it.
If you want to take a trip somewhere to find easy girls we suggest this eBook. Until then enjoy searching out the hottest black porn stars with huge natural boobs!