Kinky Fetish Sex Clubs In Copenhagen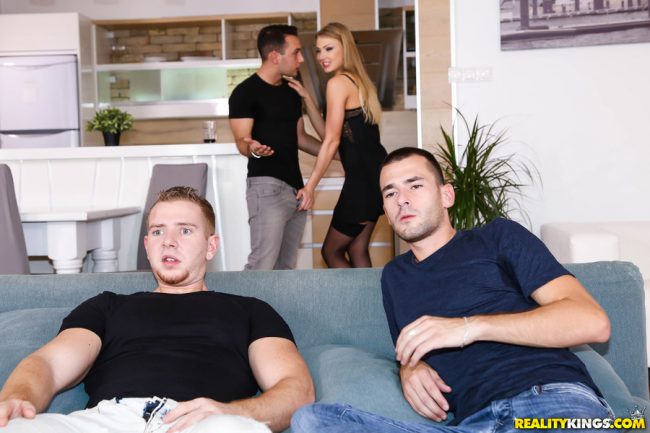 We aren't even really sure what to call these places so we went with kinky fetish sex clubs in Copenhagen. They are not for the feint of heart, but if you are looking for a wild night out where anything goes and want to be adventurous then head to them.
Club 34 and Club 18 are both located on Istedgade Street which is pretty much Copenhagen's red light district. These kinky fetish sex clubs are where you want to go when you want to experiment and have a good time.
For those who can't get what they need from one of the other ways to monger in town then now you know where to take things to the next level. It should be pointed out that these aren't just for straight people, they are very LGBT friendly.
You will see many gay guys around as well as transsexuals. If you are looking for Denmark ladyboys they would be one of the first places you should go to try and find them.
After we talk about both of these sex clubs we will then mention an adult hook up site so you can meet kinky people in Copenhagen online as well.
Club 34 On Istelgade 34
You can easily find Club 34 at Istelgade 34, 1650 Kobenhavn V right in the heart of the red light district with many Asian massage parlors all around it. We have put in a map to help you locate it.
When you first approach the building it will look like a sex shop just like any other. There are all sorts of kinky adult products like dildos, vibrators, and all the bondage and BDSM gear you could ever want.
But this store has a lot more to offer, if you pay the small entry fee you can then head back to one of the best kinky sex clubs in Copenhagen. There are videos booths playing porn you can enter plus a couple of bars around.
The lower level bar is filled with European girls. Sometimes they are stripping and dancing naked, but if there aren't many customers around it is more like a bar then a strip club.
Upstairs there is a bar filled with Thai girls and even some Thai ladyboys. The main bartender is a middle aged Thai woman with some big fake tits. Her specialty is to put a dildo on the beer tap and fill your glass by getting up on the bar and using her pussy to turn the tap on, but this comes at a pretty expensive price.
The Thai girls and ladyboys in Copenhagen's Club 34 are prostitutes who you can have sex with in the video booths. They will charge around 500 to 1,000dkk, you get just over 6 dkk for every $1 USD.
They will give handjobs or blowjobs for the cheaper part of that range or sex for the higher part. There is porn being played all over the place and don't be surprised to see some public and even group sex going on here.
It is a wild place and anything goes. The European girls on the lower level are also prostitutes who will have sex in the porn booths for the same prices.
Copenhagen's Club 18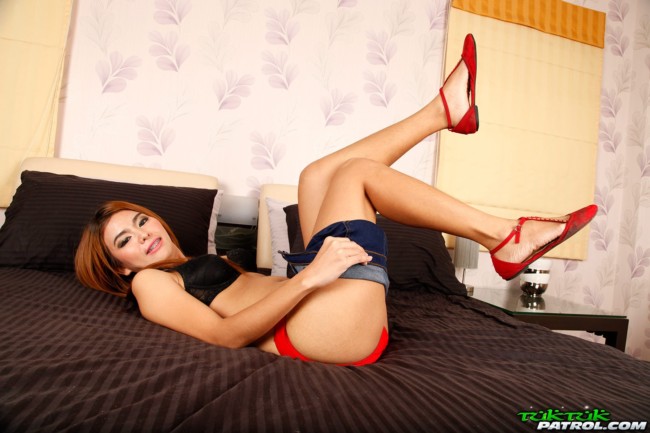 Club 18 is located just down the road and has a pretty similar set up. Club 18 may be a bit more geared toward the gay and LGBT scene, but that can vary from night to night.
If you are looking for Danish transsexuals this would definitely be one of the top places to find them as well. This Copenhagen sex club has all sorts of private rooms, there are many different glory holes where you can stick your dick through the wall and have someone you can't see give you a blowjob.
On top of all the glory holes they also have bondage rooms, sex swings, and many different dark rooms around where one on one or group sex can take place. Plus the porn video booths. There is a small entry fee and there are some prostitutes around including ladyboy prostitutes.
The prices will be in the 500 to 1,000 range as well. Or you could possibly hook up with some of the freaky customers and not have to pay them.
Meeting Kinky People Online
If you wanted to explore your favorite fetishes then try and meet kinky people in Copenhagen online on Adult Friend Finder. Since this site is mostly geared towards guys we want to point out that there are over 200 active female users on the site as of early 2018.
These girls only find out about the site when searching for porn or some other kinky related topic. When you meet a girl on Adult Friend Finder sex is pretty much guaranteed.
Overall Club 34 and Club 18 can both be a lot of fun but also aren't for everyone. Many people are going to be surprised at what they are seeing and may not be up for it, if that sounds like you just meet some adventurous people online instead of stepping out of your comfort zone.
Or meet some wild people online and bring them to the best kinky fetish sex clubs in Copenhagen and see where the night leads you.