Review Of Kittens Blowjob Bar In Pattaya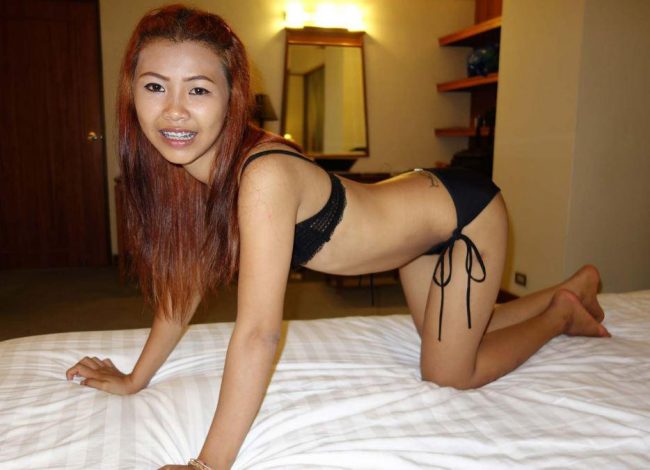 In this review of Kittens Blowjob Bar in Pattaya we will cover everything including the sexy girls who work here. As most guys who have ever visited a blowjob bar here or in Bangkok can attest it is easy to get your dick sucked at one, but finding a hot girl to do it is a different matter.
Kittens Bar is one of the newer blowjob bars in Pattaya and has only been open for a couple years. They definitely seem to have done something right when it comes to hiring an attractive staff, hopefully by the time you are in town there will still be sexy girls working here.
There are so many ways to monger in this city, and with most similar bj bars having older or chubby women working in them some guys can't see the point in paying them. But when you can find a cute one to give you some good oral sex then that is a different matter entirely.
During this review we will tell you where you can find this bar, mention some other options on the same street, and then break down what a typical visit is like. We will also talk more about the girls, the prices, and try to cover everything you need to know before you go.
Location Of Kittens Bar In Pattaya
You can easily find Kittens Bar in Pattaya on Soi 13/2 which is often referred to as Soi Post Office. It is just a short walk from Walking Street and is located between Beach Road and 2nd road.
It is your typical open air beer bar that you find all over this city, and particularly on the streets off Walking Street. The sexy girls will often sit outside calling out for customers if the bar isn't crowded at that time.
Since this is one of the newer blowjob bars in Pattaya it is a bit nicer as well. All of the stuff inside looks more modern, and the rooms are plenty nice and clean.
Like with the majority of bars that allow blowjobs or sex to go down on the premises you will go upstairs to short time rooms for your fun.
The Prices At Kittens Bar
The price for a blowjob should be 800 baht. There are some reviews from guys who have said they were also told to pay a 300 baht fee to use the short time room, but that isn't always the case.
If they do want to charge you extra you may want to walk away as there are plenty of other options in this city. On the other hand you can find sexy girls for blowjobs in Pattaya at Kittens Bar, where as in other bars you might save a few hundred baht but get sucked off by an unattractive older or chubby woman. You can easily find that at the Pump Station bars on the same street.
They also have drinks that they will try to push on you. If you want to sit around the bar then you will of course need to buy one, but if you just want to pop in for a quick blowjob that won't be necessary.
Many of the girls will also be available for sex, if that is the case you will need to pay the 300 baht short time room fee and then something like 1,000 baht to the girl. At the current rate of exchange of 32 baht per $1 USD this is around $25 for a blowjob and $45 for sex.
These prices are quite cheap, if you need something even cheaper then your best bet will be trying to meet girls for free sex on Thai Friendly.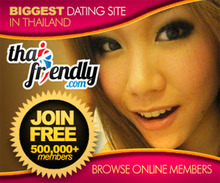 The Sexy Girls Giving Blowjobs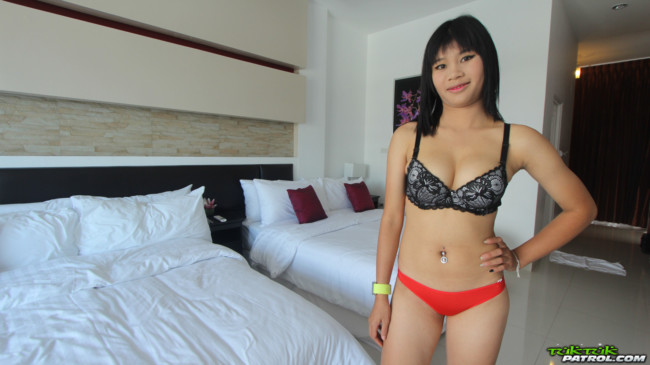 While this bar may look a bit newer and nicer it really isn't much different than the others in town. What sets Kittens Bar apart is you can find sexy girls giving blowjobs in Pattaya, as we have mentioned a few times already that is really rare.
Most bj bars employ women in their thirties or chubby girls who can't get a job at one of the Go Go's on Walking Street. Why would a sexy Thai girl want to wait around all day to suck one or two dicks and make $20 a day when she can clear that much in ladies drink commissions at a Go Go?
But Kittens Bar did something right when hiring their staff of sexy girls. If you go into a different bj bar around town you might need to close your eyes and think about the hot girls you saw earlier that night or the day before.
Here you can keep them open and watch a sexy girl go to work on you.
Should You Visit Kittens Bar?
If the lineup is still as strong when you visit town as it has been recently then definitely so. The price is right and they have some sexy girls to choose from.
Soi Post Office has plenty of nightlife available and is right in the heart of the red light district in this city. Take a walk down it and if you like what you see from the girls sitting outside Kittens Bar choose one and head inside.
If not just keep walking and you will eventually run into a cute one somewhere. For more tips on how to get the most out of the great Pattaya mongering scene check out this travel guide for men.
Hopefully this review of getting blowjobs from sexy girls in Pattaya at Kittens Bar was helpful to you.