A Breakdown Of Korean Bars In Angeles City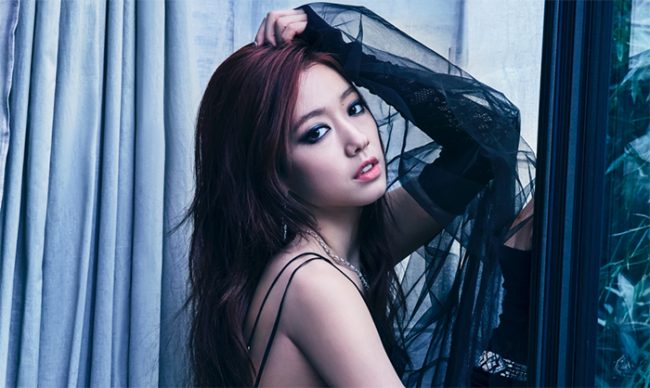 In this breakdown of Korean bars in Angeles City we will try to break down what to expect if you try to enter them and aren't Korean. How well you will be received can vary based on a wide variety of things.
For instance if they have a large crowd already inside and some big spending customers then an outsider may not even be allowed in. But if the bar is empty or only a few people are inside it could be a different story.
Instead of listing every race of people that can and can't enter the Korean girly bars in Angeles City we are going to refer to everyone else as 'outsiders.' That will just make it easier for us to write and you to read.
We also could have called these 'Asian bars' because Japanese guys will be welcome, but Asia is a big place and most refer to these as Korean bars. They have Korean management and are most often patronized by them.
Lets get into the whole xenophobic nature of these bars first, how an outsider might be able to get inside, and then give the list. If you wanted read about all of the best ways to find girls in this town our GuysNightlife Angeles City girly bar guide breaks down the scene in full.
Why Aren't Outsiders Welcome?
In certain countries around the world you will find very xenophobic nightlife, Korea and Japan being two of the worst for this. In Japan it is mostly a business decision, if a Japanese guy has a westerner speak to him in English and he can't reply he might feel great shame.
If this is a bars biggest spending customer and he decides he never wants to return (which he might) they just lost a ton of business. That is just the local culture, and to avoid that happening they don't allow foreigners inside.
In Korea it seems to be different. It is more like actual xenophobia and they don't want outsiders having sex with their girls. Most of the prostitution in that country is off limits to foreigners and the hottest girls won't often bang them because they don't want to get blackballed by the local guys.
At the Korean bars in Angeles City it is the same. The guys don't want outsiders banging 'their women' which doesn't really make much sense considering we are talking about Filipina bar girls.
Can Outsiders Enter The Bars?
At some bars the answer might be never, at others it might be always. But just because you get in doesn't mean that you will be well accepted.
Lots of these girls at Angeles City bars have basically been brainwashed into thinking Korean guys are the only ones they should go with. We don't mean that they get shown some propaganda video over and over, but they are surrounded by it all day.
The manager is one, the majority of the customers are, and all of the girls who work in the bar will talk about how she should only go with them. Even if she used to have a thing for outsiders she may not want her co-workers or manager to see her go with one.
It is not a complete lost cause and you can make an attempt if you want. Walk up to the door and see if you get let in. If you do check out the girls at Korean bars and see if they give you any attention.
If they make eye contact, smile, and flirt with you a bit then you have nothing to worry about. If they don't look in your direction then that is a pretty clear sign you need to move on to another bar.
Our best advice is to ask a girl if she barfines at any of the bars listed below before you buy her a ladies drink. If she says yes then you have a good chance, if she says no then save your money.
Also, try and be discreet in these bars. Don't be the obnoxious outsider that is loud, brash, and drawing a lot of attention to yourself.
You may be wondering why some outsiders even want to go in when the Korean girly bars in Angeles City are so xenophobic. Unfortunately they have some of the hottest girls as they pay pretty well.
The lineups are on average going to be better making it easier to find a hot one. Just remember Korean guys go out early and have a point and pick barfine strategy so if you want the best you need to be out even earlier than them.
If all of this sounds like too much just head to other bars or try and meet girls on Filipino Cupid and PinaLove instead. You will see plenty of bar girls on those sites in this city and you might end up banging a K bar girl on the sly.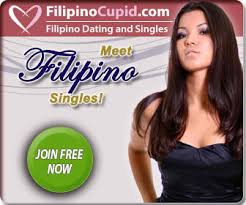 The Best Korean Bars In Angeles City
Again some of these would fall more under 'Asian bars' but you get the picture. At some you will get no love as an outsider, at others you may not even notice any difference.
Some of the best Korean girly bars in Angeles City are:
Club Asia
Dragon Bar
Icarus 2
Club Ra
Apple
Arcadia
Club XS
Leopard
Aura
Those are all on Walking Street, on Perimeter you can try Lipstick and Girls Generation. If you prefer the freelance prostitutes at hooker discos then Sky Trax is the right choice.
You can also try the Angeles City sexy KTV's which are far more xenophobic than the girly bars. You have a much higher chance of getting rejected at the door at them.
Many are located over in Korea Town just past Perimeter or on MacArthur Highway.
Have Fun In Angeles City Nightlife
Some outsiders get all stressed out over this but it is what it is. If it pisses you off then just avoid them, there are plenty of other girly bars in this town.
Or you can be discreet, try to get in, and see if you get any attention from the girls. You won't know unless you give it a shot.
For more tips on how to get the most out of the great nightlife in Angeles City check out this eBook guide. It breaks down everything a single guy needs to know from how to get there, how to save money, and how to enjoy yourself.
Hopefully this breakdown of the Korean bars in Angeles City was helpful to you.