Pro Tips For Picking Up South Korean Hookers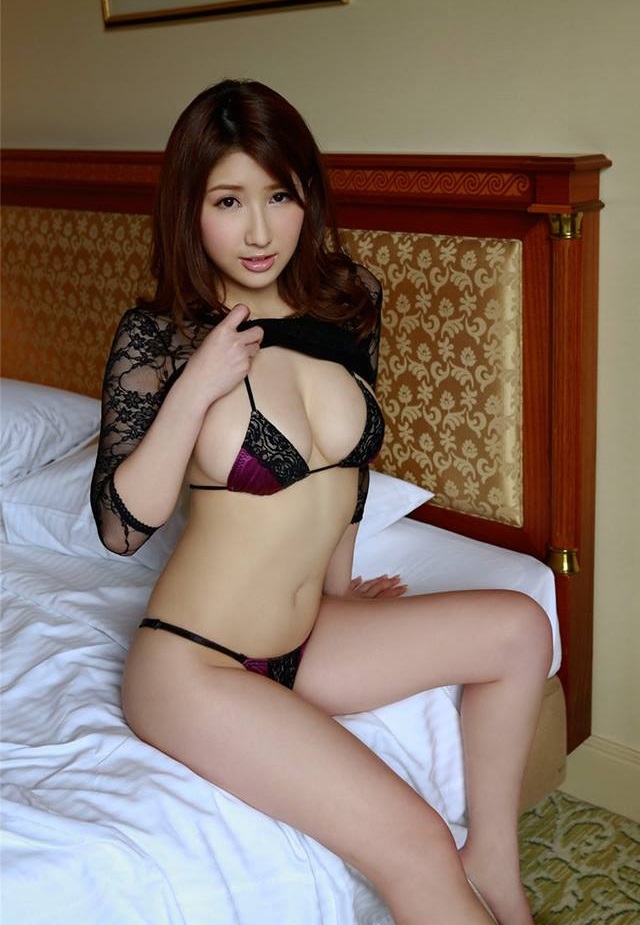 Thanks for checking out our pro tips for picking up South Korean hookers. This is a very interesting country to try and monger in as an outsider.
On paper there is as much prostitution going down here as just about anywhere in the world. However the majority of it is done by the local guys and outsiders are not welcome.
As a foreigner there will still be some spots to pick up South Korean hookers, but not nearly as many. This is similar to the segregated prostitution that you also find in Japan.
In Japan it is mostly for business purposes. They don't want a rich Japanese guy to have a foreigner say hello and then have the rich guy feel shame for not being able to reply in English.
Yes, that really is one of the main reasons. The rich local guys are their bread and butter and they don't want to lose out on them. With how big a deal 'shame' and 'saving face' are here they have to be careful.
When trying to find prostitutes in South Korea that is also part of it, but there is more to it here. Korean guys are known to be some of the biggest cockblockers around.
If you go out to try and pick up single Seoul girls who aren't hookers at nightclubs don't be surprised if the local guys make it hard on you. They might stare the girl down if she is talking with a foreigner to make her feel more of that shame, or they might even butt in.
When it comes to hookers the local guys may totally shun a girl, brothel, or even a full red light district if they know foreigners visit. That is why when you visit certain adult entertainment zones lots of girls will totally ignore you.
They don't want to be seen associating with foreigners or they could get blacklisted by the locals. They need the steady customer base not just the trickling in of tourists.
Towards the end of the post we will give a cliffs notes version of some foreigner friendly brothels or massage spas that you could check out in some of the bigger cities around. Lots of expats living here just meet girls on the best Korean dating site instead of putting up with the nonsense.
Pick Up Korean Hookers With Discretion
At some places discretion may not matter. They may already be known as foreigner friendly brothels or erotic massage spas so it won't be a big deal if people notice you.
But some places may allow a foreigner in from time to time if they think no one else will notice. There are some red light districts in Seoul that are mostly only for locals.
Towards the front of the street you often find the hottest girls, but as you get deeper the looks decrease. Not only do the looks decrease but the smiles and waves to foreign guys will increase.
These girls get less local customers and are willing to service a foreigner so they can make some money. So the local guys get the pick of the litter and tourists are stuck with the scraps.
But if you use discretion you might be able to get one of those hot Korean hookers to let you in. If the street is crowded and there are lots of watchful eyes nearby don't even try with her, unless of course she is making it obvious she wants you to.
If the street is free and clear then you might want to go up and see if she will accept you. Don't make a scene of it, just quickly go up, ask her price, and see if she will make you an offer.
Then try and slip in and slip out unnoticed. She will make it clear early on whether you have any real chance with her or not, and if not just back off.
If you can successfully do this then you might be welcomed at more nearby places as word gets out. But if you are a loud drunk who draws attention to yourself expect to be shunned.
As silly as this whole local guys not wanting to bang South Korean hookers if they have been with foreigners may sound to you this is their livelihood so it is no joke to them.
Getting A Prostitute Girlfriend Experience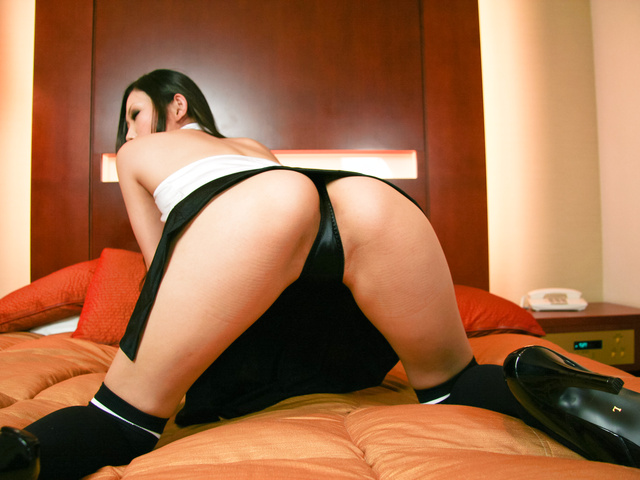 We are kind of doing a series of 'pro tips for hookers in city x' posts right now and one of the main topics we often write about is how to get the best girlfriend experience (gfe) possible. If you aren't aware that basically means that the girl doesn't treat it like a business proposition but instead like a normal hook up.
We will still give the same tips here in case you run into a freelancer and want to try and pick her up. However most of the prostitution in this country is done in erotic massage spas, lip cafes (blowjob bars) or brothels.
These are all venues where the girlfriend experience really can't come into play. You have a very limited time in the room with the girl and they will likely just go through their same routine either way.
When you add in that the language barrier is very strong here you aren't likely to have any real 'connection' with any of the hookers in South Korea. Still, some will do a better job of customer service than others.
So how do you choose the right one? Read their body language and see if they want you to choose them or not. If you get presented a lineup of girls at a brothel or erotic spa don't only judge them on their looks.
Who is smiling? Who is happy? Who looks like they want you to choose them? And on the opposite end who looks disinterested and is avoiding eye contact?
It isn't an exact science, the girl avoiding eye contact might just be shy and hate the lineup process. The one with the big smile on her face might be more experienced and know the game but then give a bad performance in the room.
But when picking up South Korean hookers, or any hookers, their body language is a great indicator of how good of a performance they will give. Often times when walking through the red light districts here as a foreigner girls will stare at their phones or the ground and not make eye contact with you at all.
That is there way of telling you that they are open for business, just not for you. Generally hunting out a good girlfriend experience is far more important when taking a freelancer back to your room for an extended time.
Just going into the back room of a brothel for a quick bang will be pretty much the same, wham bam thank you mam. You could get a really bad performer or bitch who argues about switching positions but that is pretty rare.
It still can't hurt to try and choose one who has a good combination of looks and attitude.
Where To Pick Up South Korean Hookers
If you are struggling to find hookers in South Korea there are some tell tale things you should be looking for. Remember most of the brothels use massage spas as a front.
So be on the look out for 'sports massage' or 'anma's.' If you see these words on a sign anywhere then you can be sure that some sort of happy ending will be available.
Also look for red lights or Chinese lanterns next to spas or hair salons. Those are usually used to signify that extra services will be available.
Lots of times those lip cafe blowjob bars are in hair salons. You will go into a backroom or upstairs to get your oral services. You can also try to meet Korean escorts online on WeChat using the people near you option.
There are call girls, pimps, and massage parlors using this function and they may tell you an address of where to go. Of course online escorts have their risks, or you might just end up thinking you are banging the 9 from the picture and end up with a 5.
There are three main red light districts in Seoul after the fourth recently closed down. The most foreigner friendly of the bunch is Hooker Hill in Itaewon where the Korean hookers charge 60k-100k. You can click any of these links for longer breakdowns.
There are also many happy ending or full service erotic sex massage spas in Seoul as well. Many of these like Ace Anma and VIP-MVP are located near the Gangnam Train Station. The prices for a full service sex massage are generally in the 200k-300k range.
In Busan you should just head to the Texas Street Red Light District located near the Busan Station and China Town. This is the most foreigner friendly spot in town. The Green Street Red Light District is more for the local guys.
In Daegu you want to look for Thai massage parlors like Gubin Thailand Massage in the Drama Building next to the Hotel Inter Burgo. You can always hop in a taxi and ask for a sports massage, anma, or girls and he will likely know of a spot.
Or you can just try and use Korean Cupid and meet single girls who don't want your money. It can be hard to meet girls around town thanks to the cockblocking guys, but there are plenty of sexy singles who want to have a fling with a foreigner.
Korean Cupid gives you and them the discretion to get it done.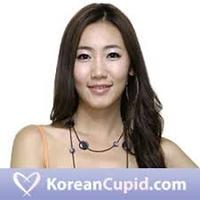 Good Luck With Korean Hookers
They aren't known to give the best girlfriend experience but you mostly just do short time with them so it isn't a big deal. The harder part is finding Korean hookers that will actually service foreigners.
All you can do is read their body language and let them tell you if they are willing to service you or not. It won't be hard to figure out at all.
If you wanted to read about all of the best nightlife in Seoul check out this eBook guide. It breaks down all you need to know to really enjoy yourself in the city.
Hopefully this post on picking up South Korean hookers was helpful to you.