A List Of Nude Go Go's In Pattaya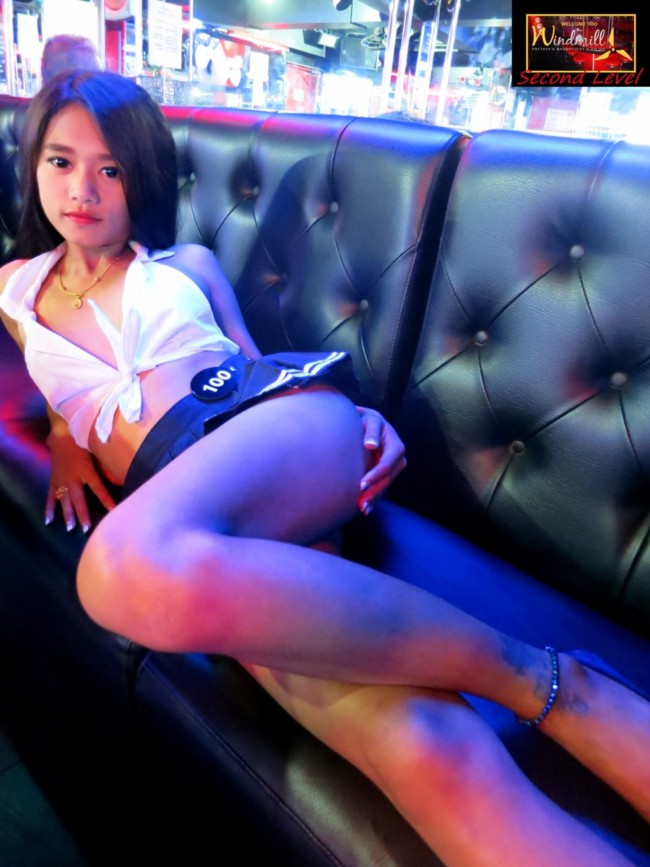 Before we get to this list of nude Go Go's in Pattaya we want to have a lengthy disclaimer. First off, if you are unfamiliar with what a Go Go or girly bar is like you should click there and brush up.
Also, if you wanted to read about all the naughty nightlife and ways to find sex in Pattaya that link has you covered. But this post is strictly meant to list nude Go Go's in Pattaya so that you can see some hot naked girls while you are in town.
When guys think about nude Go Go's they envision every girl in the place being butt naked, and of course they think the bar is going to be filled with stunners. This is not the case by any means.
Even worse, guys hear about live lesbian sex shows in Go Go's and assume they are walking onto the set of a porn scene. Again, not the case, not by a long shot.
The majority of stuff that goes down in Go Go's will be extremely tame. Can you see a naked girl laying on another naked Go Go girl doing some light 'petting?' Sure, at a few spots.
But don't expect to see two go go girls going down on each other in full on lesbian sex for 20 minutes with the goal of making each other cum. The girls generally are not into it like that.
They are putting on an illusion and going through the motions to make money. If you get to see a truly awesome lesbian sex show in a Pattaya Go Go count yourself lucky, but don't go there expecting it.
We will start off with the known nude Go Go's, or the ones where you will see the most nudity. After that we will list some where the girls might put on a show, or some girls might be topless.
Naughty Nude Go Go's In Pattaya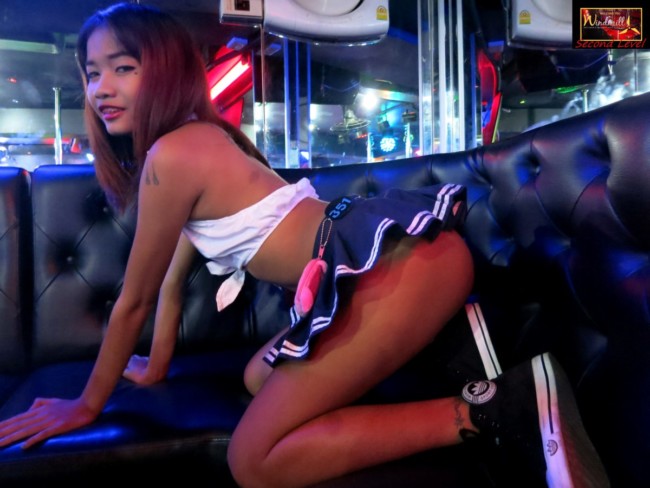 Windmill has been considered the naughtiest nude go go in Pattaya and naked Thai girls will definitely be scene there. Its sister bar SugarBaby is the same way. The girls pictured in this post were taken off their Twitter feed showing some of the sexy Thai girls they employ.
These are the best ones to go to if you want to see some live lesbian shows. Again don't expect full on hardcore lesbian action from Thai girls, but you can see more than you would just about anywhere else in the world.
Other Go Go's that have quite a bit of nudity in them would be:
Electric Blue
G Spot
Silver Star Soi 7
Silver Star Soi 8
CrazyHouse
Las Vegas II
Pandors In LK Metro
Semi Nude Pattaya Go Go's
There are other semi nude or topless Go Go's in Pattaya where some girls will have their tits out or the bar will put on a short show with naked girls. You won't see near as much skin in them as the ones listed above.
However, these bars are more expensive and generally have hotter girls. The ones in the first section aren't known to have hot 18-25 year old's, lets face it these girls don't really want to be standing nude on stage.
Generally the Thai bar girls that do full nudity or lesbian sex in the bar aren't going to be the most attractive. The semi nude Pattaya Go Go's listed below will have hotter girls on average.
Dollhouse
Glasshouse
Whats Up
Happy
Palace
At those bars you will either see some topless girls on stage or some full nudity when they do shows. If you enter and no girls have tits out ask the mamasan when the next show will be, if its not soon then you probably won't be seeing any tits any time soon.
With so many options to see naked girls it is easy to see why this is one of the best cities for nightlife in Thailand.
More Bars With Nudity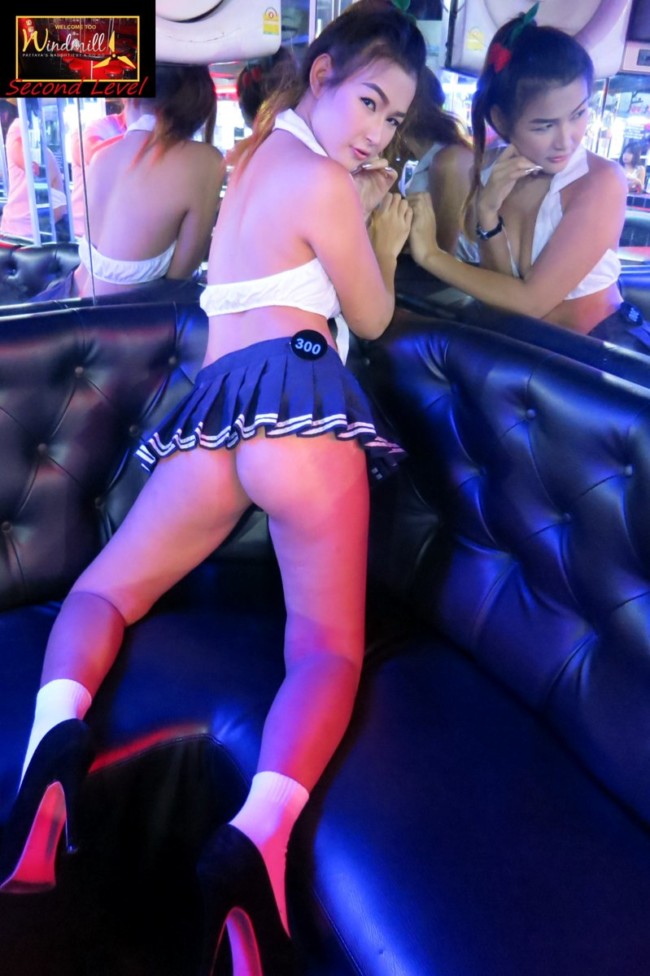 There are also some 'dark side' bars where you can buy a girl a ladies drink and she will drop her top and her panties and your hands are free to roam. Sounds great in theory, but there are a few problems with this.
First, we used the term 'girls' loosely as most of the women working in these bars are 30+. Also the lights are very dim so you can't even really see the girls well, though since they are older that might be a good thing.
Still, the beers and ladies drinks are cheap at these nude bars in Pattaya so they may be worth visiting if you really want to see some nudity and don't care about the girls looks. They usually do on site blowjobs and barfines are not common.
Some you could try out are:
Bar De La Post
Telephone Bar
Have Fun At Nude Go Go's In Pattaya
You need to remember to temper your expectations when visiting nude Go Go's in Pattaya. The bars with the most nudity have the least attractive girls, and the bars with the hottest girls have the least nudity.
That isn't set in stone, things can vary, but it is a pretty good general rule to have in mind. Remember that you can meet sexy Thai girls on ThaiFriendly or Thai Cupid.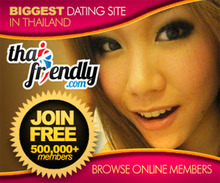 Hooking up with Thai girls is super easy and it is a whole lot better to have one nude in your bed then in a crowded bar :p. For more tips on all of the best places to visit for great Thai nightlife check out this eBook guide. Have fun visiting the bars on this list of nude Go Go's in Pattaya.