Review Of Lolita's Blowjob Bar On Soi 8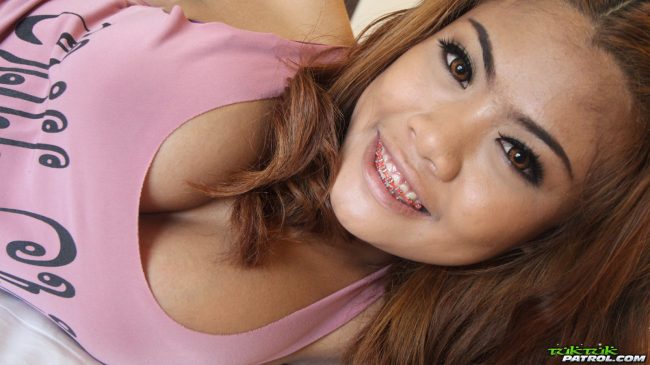 Welcome to this review of Lolita's Blowjob Bar on Sukhumvit Soi 8 in Bangkok. When you visit this city you certainly have lots of options, the goal here is to help you decide whether to give this place a hit or a miss.
There are so many ways to find monger in Bangkok, Lolita's Blowjob Bar is just a drop in the bucket. For some guys it will be one of the main things they look forward to, others would rather spend their time and money at different spots.
We will go over the pros and cons of this bar to give you a more informed impression of what the place is like. After reading this review you will hopefully have a clear picture of what it is like when you go.
It is important to remember that experiences can vary greatly at spots like this. Two guys can visit the same place and even choose the same girl and come away thinking completely different things. There can be a lot of variance in the levels of service you get in this industry.
Logistics Of Lolita's Blowjob Bar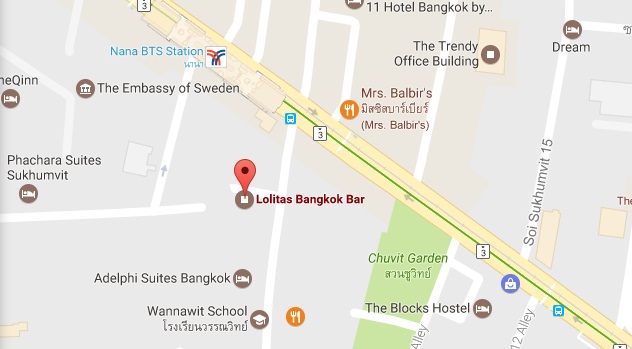 You can find Lolita's on Sukhumvit Soi 8, just walk into Soi 8 and take your second right. Walk about 30 meters and Lolita's will be on the left. The map doesn't show the first little soi to the right because its a dead end.
The girls will be sitting out front in their white and blue school girl outfits inviting customers in. If you want to have a drink you can go into the lobby with them, or you can head right up for the action.
When you go up to the area where the blowjobs go down you might think that it is not a very good set up. There are no private rooms, just small love seats and curtains to cover them.
Some may think this is a bad thing and want more privacy, however it actually works out great. While most other blowjob bars in Bangkok have 'private' rooms they really aren't that private.
Instead they are more like cubicles and the walls don't go all the way up to the ceiling. This gives the illusion of privacy, not not the effect.
So a guy will head into the room with a girl and have a loud conversation that everyone else can hear. This can really throw off your rhythm as your Thai girl works on her sucking skills.
But with the set up you get here at Lolita's you don't really have to worry about that. The girls know to keep talking at a minimum and most guys can pick up on that as well. If you visit don't be 'that guy' that talks loud and ruins it for someone else.
With that said the lack of a sink to wash off after does hurt the rooms a bit.
The Price For A Blowjob At Lolita's
The price for a blowjob at Lolita's is 800 baht. There is no need to negotiate, that is the set price that every guy will pay.
You can give a tip if you want, some guys do and some guys don't. 100 baht would definitely be enough if you do decide to tip.
Don't expect to find the hottest girls in Bangkok here, but you can find some cuties from time to time. More importantly they are all very skilled at their job.
You can expect a high quality blowjob with cum in mouth. Some girls will remove their clothes, others may just unbutton their tops, and some won't take anything off.
Having sex is not very likely because of the openness of the room, though if you wanted to tip it might be possible.
Should You Visit Lolita's In Bangkok?
You should at least take a walk past it and see what girls are working. Plus Kasalong is located just past it on the left so you can get a nice variety of Thai girls to choose from.
This is another great option available to you in this city. Some guys make these blowjob bars the main spot they visit on a trip, other guys only visit if their Thai Cupid or Thai Friendly dates fall through. Or if they can't find a hot girl at a Go Go that night.
If you wanted to read more about all of the great Bangkok nightlife check out this red light entertainment guide. It will have you fully prepared for all you need to know before you take your first trip.
Hopefully this review of Lolita's blowjob bar in Bangkok on Soi 8 gave you a clearer picture of what things are like inside.