Dragon Plus Plus Massage At Bond Spa Kuala Lumpur
When trying to find girls for sex in Kuala Lumpur getting a dragon plus plus massage at Bond Spa is one of your best options. This is a very conservative country, there are much better places for great nightlife in Asia.
But there are still ways to find what you are looking for and nice spas like this one are definitely the main option. Visiting Bond Spa in Kuala Lumpur for a plus plus or dragon massage can be a very fun time indeed.
We will start out by reviewing the logistics of this spa first. After you know where it is located and what it is like inside we will move on to what is available.
All countries have different terminology so we will break down the meaning of the local slang. Then we will review the prices for your erotic sex massage and the spa girls as well.
By the time you finish reading this post you will have a better understanding of what the place is like and whether you want to visit or not.
Logistics Of Bond Spa
Formerly known as Saboon Spa a few years ago it changed its name to Bond Spa. We have included a map so you can find it, the location is the third floor of the Seasons Tower just off Jalan Changkat Thambi Dollah.
The main complaint that guys seem to have about it is that you have to hop from floor to floor in the elevator as you visit. You go to the third floor to check in, then the locker is on another floor, the restaurant and jacuzzi a different, and the plus plus massage goes on upstairs.
A minor nuisance that surely isn't enough of a reason to avoid the place. As long as the service is good that is all that should matter.
What Are Plus Plus And Dragon Massage?
When looking for a happy ending massage in Malaysia if you hear about plus plus that means you can have sex with the spa girls. If you just hear plus it usually means only a handjob is available.
At most of the nicer spas in town plus plus service can be given if any extras at all are offered. They are pretty much brothels using spas as a front.
Dragon massage is something that you don't often find available in other countries. It is a prostate massage that also includes anal rimming.
No matter what type of plus plus service you get you will hop in the shower with your massage girl and she will wash you off. She may even give you a short blowjob right there in the shower to get things going.
If you take the dragon option you will notice she spends extra time washing off your butt hole and sticking a finger in like a normal prostate massage. But once you move to the bed and she asks you to get on all fours for the anal rimming you will realize this is much more than a standard prostate rub.
The Massage Girls
Like most places in this country the massage girls at Bond Spa are mostly going to be Chinese and Vietnamese. There might be some Thai and Malay girls, but they won't be as prevalent.
If you did want the local Malay girls you might have a better chance on weekdays. When you arrive you will talk to the manager which are referred to as captains.
Ask him to a see a lineup when you are ready and then you can choose from any of the girls.
The Plus Plus And Dragon Prices
Like all spas there will be a menu here with plenty of options to choose from. If you want a standard plus plus massage the price will be around 250 ringgit.
For the dragon massage the price should be about 330r. Prices can change quickly so if they have gone up a bit before you arrive don't be surprised.
If you want to save some money try to meet and date girls on Malaysian Cupid. Overall they will be pretty conservative which makes this one of the places in the world where you can still find a loyal and caring wife who isn't yet spoiled by western feminism.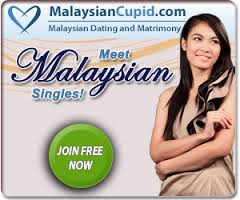 Plus Plus Massage At Bond Spa
This is one of the more well known spas in town so you should have a good time here. There can be a bit of variance any time you are visiting an establishment like this, but sex is guaranteed so it can't be all that bad.
If you wanted to read about how to get the most out of the nightlife & mongering in Malaysia check out this travel guide for men. Until then enjoy your dragon plus plus massage at Bond Spa in Kuala Lumpur.