Ultimate Guide To Massage Parlors & Brothels In Perth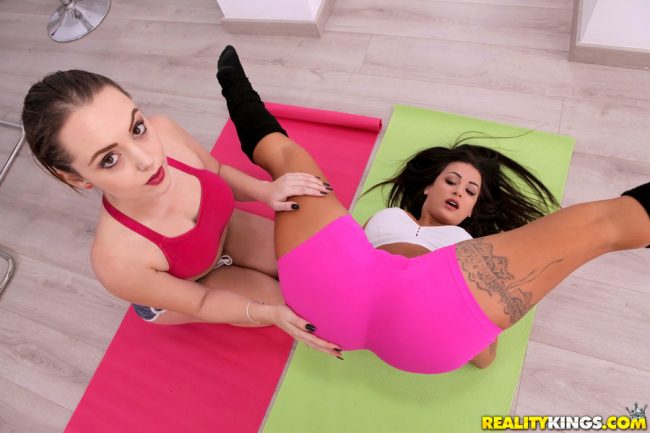 Welcome to our ultimate guide to massage parlors and brothel in Perth, Australia. We generally like to try to split the erotic spas for men and whore houses up into separate posts, but for this city it is probably best to do them in the same.
Many of the best brothels in Perth use erotic massage as a cover. Even though they will say massage in their name you go into a normal bedroom and have sex on a standard bed, not a massage table.
In truth it is always hard to try and figure out what to name an establishment like this, at the end of the day the name doesn't really matter. If you head to any of the houses of ill repute on this list you can pay hookers for sex and that is all that matters.
We have already written a full on mongering guide to this city that breaks down all of the various forms of adult entertainment. Both of these were highly featured in it because they are the best way to monger in Australia.
In the first section we will list the best brothels in Perth and tell you what a visit to them will be like. Then in the second section we will talk about how you can find some Asian massage parlors around town that aren't as glitzy or glamorous but where you can get a similar end result.
At some of the smaller spas you might just walk away with a handjob happy ending, but the price will be a lot cheaper. By the time you are finished reading this page you will have all the info you need on where the best places to pay for sex in this city are.
If you found your way here even though you would prefer to not pay for sex maybe check out our Perth dating guide instead.
Best Brothels In Perth
Any of the places mentioned here will have full sexual services available to you. Even if they have massage in the name they are just using that as a front, they are all Perth brothels and you can have sex at any of them.
We have to admit we don't fully understand the laws on prostitution in Australia. However we do know that these are licensed, regulated, and that means they are legal for you to visit.
Prostitution is illegal, but brothels are not. Generally in other countries if anything is illegal it is pimping or running a brothel and making money off the sale of sex, but it is the opposite here, go figure.
Anyways, some of the best brothels in Perth are:
Langtrees at 71 Burswood Rd
Ada Rose at 205 South Terrace
Club 316 at 316 Charles Street
Caseys Massage at 56 Edward St
City West Massage at 5 Oxford Cl, West Leederville
Mackenzie's of Perth at 159 Great Eastern Highway
You might be able to get an erotic massage before or after the sex, but as mentioned before these have standard beds not massage tables. In fact many of them have nice and fancy themed rooms.
For instance at Caseys Massage in Perth they have a BDSM room plus others with themes like Oriental, Safari, and a Bali hut. They offer different kinky services like fantasy role play, porn star experience, and erotic sex toys are available as well.
At Caseys you can pay $140 Aussie dollars for a very short 15 minute session or $190 for a half hour. City West Massage also has some nice themed rooms and fantasies available like cross dressing, adult massage, and costumes for the girls.
The above listed brothels are the most popular in town, but they are not the only ones. There are new spots opening up all the time but they don't always last as long.
Many of them are Asian brothels, most of the hookers working in the brothels or massage parlors in this city are of Asian descent. Speaking of them lets move on to the massage section.
Asian Massage Parlors
There are plenty of Asian and erotic massage parlors in Perth as well. Some are well known like the brothels, other are small hole in the wall spas that open and close without a moments notice.
If you walk past a spa in this city that has Asian girls working in it then there is a good chance some sort of extra services will be offered. Whether that is a handjob happy ending or full sexual services you can't really be sure until you try.
Pier Street is where you can find many Asian massage parlors, particularly in the area around Edward Road and Parry Road. If you see a spa here it is probably a rub and tug at a minimum.
A couple of good erotic massage parlors in Perth are:
Esquire Spa and Massage at 11 Aberdeen St
Body Heat Massage at 62 Gordon Rd E
Others to look for are Well Massage and South Sun Spa. You can also find more Asian brothels, massage parlors, or order an in room massage with hotel or home service online.
One of the best ways to find Asian massage girls online in Perth is to use the 'people near you' feature on WeChat. There will be many independent escorts and massage girls who are looking for customers there, and it is pretty easy to figure out if they will offer extra sexual services or not.
You can also search on Backpage, Locanto, Craiglist, or find many escort services on Google. Plus many of the brothels listed here are also escort agencies and will do home or hotel service, but it is often a lot more expensive. Speaking of prices lets get to them now.
Price For Sex At Brothels Or AMP's
The price for sex at brothels or Asian massage parlors in Perth can vary from place to place but it is usually pretty similar from one venue to the next. The average price for a quickie would be around $150 Aussie dollars.
When you go to one of the brothels this will all be paid in one lump sum. They will have different rates set up depending on the amount of time you choose, you can see menus on their websites or at their locations.
20-30 minutes will generally cost right around $150 or maybe a little less. If you wanted to do a full hour that might be in the $200-$300 range, and any time longer then that will be even more.
At the Asian massage parlors in Perth you will first need to pay for the massage and then negotiate the price for sex directly with the girl. Remember that sex isn't guaranteed, some girls may only offer a handjob happy ending while others may not offer any extra services at all.
A one hour massage will generally cost between $50-$80, and then the tip will be negotiable. A handjob happy ending will probably cost a $30-$50 tip, a blowjob maybe $60-$100, and a full service sex massage will take an additional tip of $100-$150 if it is available.
Many girls will also ask to get paid extra for things like a fully nude massage, body to body, bodyslide, or nuru massage. Once you have paid the initial fee to the Asian spa then you are effectively dealing with a freelance prostitute and will have to work out an agreement.
If these prices are too high for you just hop on Adult Friend Finder and try to meet girls on there. With over 5,200 active female users in West Australia as of early 2018 there are many horny girls in the area, and a good chunk of them live in Perth.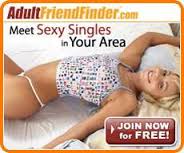 Enjoy The Brothels & Massage Parlors
The easiest thing you can do is just visit one of the well known Perth brothels we listed above. They are nice, clean, and should have a decent selection of sexy girls to choose from.
Some guys like to be a little more adventurous and try to hunt out new Asian massage parlors where some gems can be found, but that can be hit or miss. Ordering escorts or massage online on WeChat or through the escort services can work also, but it is even more hit and miss than the Asian spas.
There are plenty of options here, only you know which is best for you. If you wanted to read about some better budget mongering destinations check out this men's travel guide. It breaks down some cities you can visit where the prices are a third of what they cost here, maybe even less.
Hopefully this ultimate guide to the massage parlors and brothels in Perth was helpful to you.