Get An Erotic Massage At Saint Petersburg Sex Salons

Thanks for checking out this guide to getting an erotic sex massage at Saint Petersburg sex salons. All around the world the happy ending massage business is booming and that is no different here.
With that said these erotic massage sex salons are really Saint Petersburg's brothels. When you look on their websites (use Google Chrome to get them translated) they don't even try to hide the fact of what is offered.
They say things like they offer 'classic sex + blowjob' for a set rate. How much of an actual erotic massage you will get is up to interpretation but for the most part these are just brothels using the salon and spa as a cover.
They can be a bit tricky to navigate if you don't speak Russian but they aren't that difficult and we will give you some tips on how to locate them. It isn't like they are out on the main road with a big sign telling everyone where they are.
Nope, they are out on the main road but have no sign and you have to hit a buzzer to get let in. After we give tips on that we will then talk about the prices and services available.
If you found this page even though you were looking for how to pick up non pro girls give the best online dating site in Russia a shot.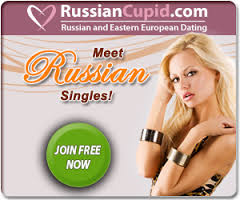 Finding Sex Salons In Saint Petersburg
In a bit we are going to mention the best sex salons in Saint Petersburg. You can easily find their website and give them a call to schedule an appointment.
They have multiple branches so you should tell them where you are located and ask which is nearest. Then you also will want to ask how many rooms are open now and how many girls are working.
Each of the sites has pictures up of the available girls that give happy endings but as most know they can't be relied on. You can try to set up a massage with a particular girl but don't be surprised if when you show up she doesn't look as good, but maybe one of her co-workers will.
When you call they will tell you the address and then you go up to the door. You will need to press the button and say whatever the lady on the phone told you to say, usually you just mention the spas name.
From there you head inside and get shown to a room. All the sexy massage girls working (usually around 3 to 5) will be presented to you one by one and you select the one you like the most for your happy ending.
She will come back in the room, you pay her, and she will return with a towel so you can take a quick shower and then the fun begins. Right now many would consider this the best way to find sex in Saint Petersburg.
The Price For A Sex Massage
If you just want to do the 30 minute quickie option then expect to pay in the 2k-3k range. If you wanted a full hour so you get some massage with your sex then it will be in the 3k-4k range, and you can pay more for longer then an hour if you want that too.
Most of the Saint Petersburg erotic massage services are done incall (at their place) but some of them will allow for outcall if you book for long enough and will pay a little extra. Take a look around their websites and you can see all the exact prices, but basically 3k gets you a quick bang and a little more gets a massage with it.
They also mention blowjobs but it should be noted that the blowjob happy ending will be with a condom. If you wanted it bareback that will cost quite a bit extra.
You can also inquire about extra services like a soapy massage, nuru massage, or body to body massage. Oddly enough in these spas the massage is the extra service. You get roughly 60 ruble for every $1 USD at the current exchange rate.
The Best Sex Salons In Saint Petersburg
We are only going to list three here but remember that they all have multiple branches. Right now the best sex salons in Saint Petersburg are:
Markiza
Karamelki
Nezabudki
They are all pretty well thought of in the mongering community here. You aren't guaranteed to get perfect service every time out, but if you want to pay for sex in this city they are your best option.
If you prefer to save your money for other things and don't like mongering then hop on Russian Cupid. It is the top online dating site in the country and you can meet lots of single girls in this city on it.
Take them out on a quick coffee date on the first one to save yourself a little time and money. Then on night two head out for some drinks and dancing and hopefully she accepts your invitation back to your place after.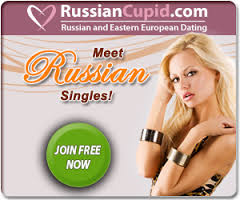 Enjoy Your Massage In Saint Petersburg
OK, again these are pretty much the brothels of Saint Petersburg but if they want to be called salons and use massage as a cover who are we to judge. Everyone knows what is going on here so the name isn't too important either way. Remember that there is no sex available at the strip clubs in this town so they aren't really worth visiting.
If you wanted to read more about how to get the most out of the great nightlife in Russia check out this red light travel guide. It covers this city in great detail and breaks down the Moscow nightlife in full as well.
Hopefully this guide to getting an erotic massage in Saint Petersburg sex salons was helpful to you.