Meet Chinese Girls Online Using China Love Cupid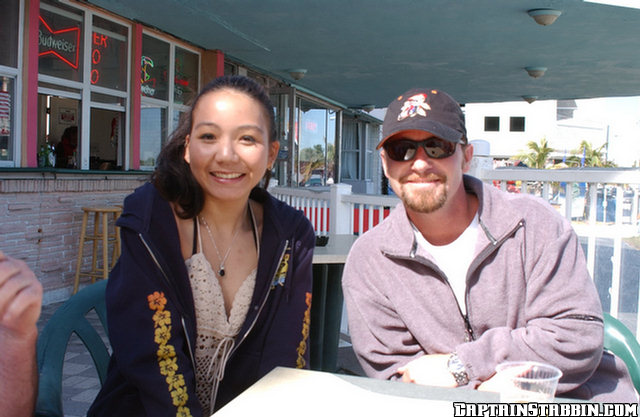 If you want to meet Chinese girls online then using China Love Cupid is your best option. Somehow in this day and age there are still some guys that haven't bought into online dating.
If that sounds like you then you are really missing out. There is no better way to meet people from all around the world or when you travel than to use a dating site as this review will show.
Whether you are living in another country and want to find someone from a far away land who hasn't been spoiled by western feminism or if you are heading here and want someone to hang out with it is the main site to use. Hopefully after reading this review you will see why.
For foreign men meeting Chinese girls online is quite easy, there are hundreds of millions of them after all. Using China Love Cupid will allow you to chat with them even if you both don't speak the same language, but more on that soon.
We will review the great features this site has, the types of guys that should use it, and give some advice on how to best go about it. One thing you have to remember is that 'game' is not really universal even if some PUA blogs will tell you it is.
Different girls in different parts of the world like different things and you need to target them the right way. Lets start out with a quick review of the site itself before we get into all that though.
Review Of China Love Cupid
This site used to be called China Love Links but Cupid Media saw how successful it was and bought it out. If you aren't aware they are the biggest online dating network in the world.
That means the answer to 'is China Love Cupid a scam?' should be an obvious no. You don't get to be the biggest anything if you are scamming your members.
There are well over a million registered users on the site, they are not bots they are real people. We are going to assume most foreign men don't speak much Mandarin, well luckily the site has an automatic translation service that can make it much easier for you to get to know someone quickly.
There are also live audio and video chat features built right onto the site. Then there are many ways to target your search so you can find your right future partner.
Now depending on what you are looking for you may or may not use these. If you are just a guy traveling around the country looking to hook up as you go there is no reason to go through all that.
Just message every cute girl you see, try to get her number as quickly as possible, and go from there. But if you are looking for a more serious relationship the in depth profiles, targeted search, and the 'Cupid Tag' help you find someone you should be more compatible with.
You will need to pay a small membership fee to use all that the site has to offer. We suggest you sign up for free, take a look, and decide whether you think it is worth pursuing or not. Remember the longer you sign up for the cheaper the monthly price will be.
Now lets talk about the women themselves, they are definitely a lot trickier than reviewing the sites layout.
Chinese Girls Seeking Foreign Men Online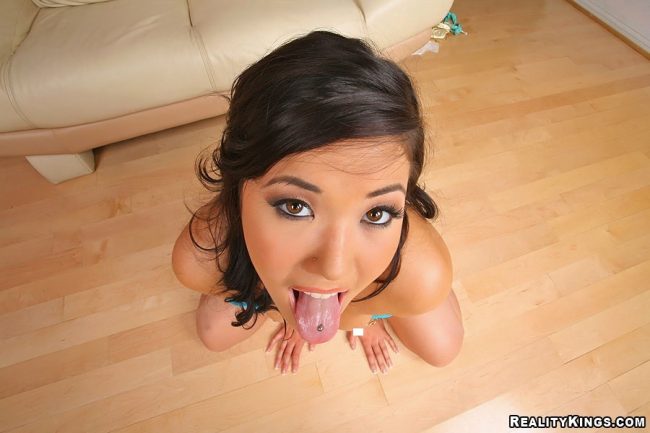 Dating foreign girls can be way different than dating girls near you depending on where your from and the cultural differences with the new place. If you come from the western world then meeting girls online on China Love Cupid will be much different.
The good news is that the differences really work in your favor and there are many Chinese women seeking foreign men online. Does anyone know what a woman in the western world wants these days?
We all know they want you to have a bunch of money, be confident, and take some pride in your appearance. Outside of that what else do we really know?
Sometimes they want you to be a jerk and pretend you don't like them, but then you need to know when their mood changes and you are supposed to shower them with attention. You always need to be on your game to give them whatever they need exactly when they need it.
For foreign men dating Chinese girls is completely different. You don't need to be fake and play different roles, all you need to do is be nice, smile, and make them feel comfortable being around you.
In Asia there is a huge 'saving face' culture which pretty much boils down to: don't talk about negative shit ever. Always keep the mood light, smile a lot, and be happy.
It doesn't matter if a joke is funny or not laugh at it, and even laugh at your own jokes. Just be playful, always smile, and make her feel like you are a nice guy who is no threat to her.
That is pretty much it, and that goes for messaging them on a dating site or meeting them in person. What you want to do is spam out a copy and pasted friendly message to every girl you like on the site.
Keep it short and sweet, when dealing with a language barrier the shorter things are the better. You should get plenty of replies and then have a nice, friendly, and polite conversation.
When foreign men meet Chinese girls online they don't need to try any 'advanced game' that they think works in the west. It will go over their head, all that is needed here is to be yourself and to be friendly. Get their Whatsapp, text her for a bit and then set up a date.
One the date just be friendly, she will probably be pretty shy at first so you will likely have to carry the conversation for awhile. Try to ask some questions to draw her in, and remember to speak slowly and attempt to use small words.
There is a reason why so many foreign guys have abandoned the western world and moved to Asia. There are many advantages, some negative aspects, but the main reason they go is because dating Asian girls is so much easier.
That doesn't necessarily mean they are all sluts and have sex easily, there will be some very conservative girls here, far more than in the west in fact. But the whole process of dating Chinese girls is so much simpler than trying to read minds and always be perfect.
Good Luck On China Love Cupid
We aren't going to guarantee success or anything like that. You aren't 100% sure to find your future wife here, or if you are traveling through we aren't going to promise there are slutty girls in every city ready to hop in your bed just because you said hello.
Even easy dating takes some time, effort, and patience. In the end it is always a numbers game no matter how you want to go about it.
As a foreign man meeting Chinese girls online on China Love Cupid you can contact so many in a short amount of time and rack up a whole lot of numbers.