Review Of Japan Cupid To Meet Japanese Women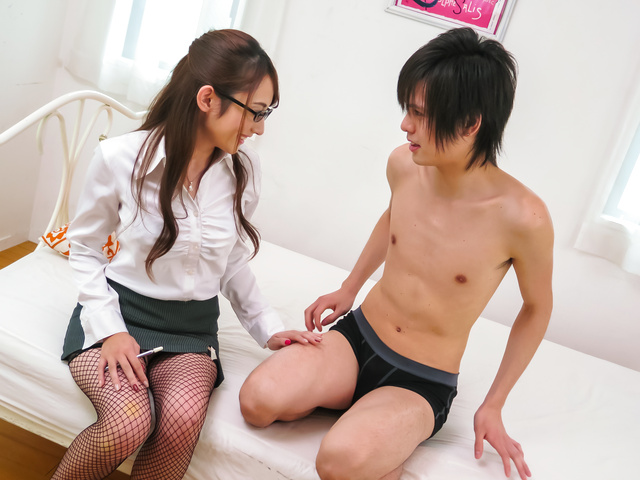 Welcome to this review of using Japan Cupid to meet women online. This is the top online dating site in the country with around half a million members.
That gives foreign men a great chance to find some dates and possibly get them into bet. During this review of Japan Cupid we will give you advice on how to meet Japanese women seeking foreign men.
They are not the easiest in Asia, you would want to try your luck with Southeast Asian girls if simplicity is your thing. But they are very beautiful and probably easier than what you will find in your home country.
We will start out giving a technical review of the site and also mention that it is not a scam. Ya, some people still think that online dating is a scam, but you don't need to worry here.
After that we will give a game plan for dating Japanese women. Some of them might have no interest in foreign men, others will have a very big interest in them.
Then we will explain why Japan Cupid is such a useful tool in this country. There are many ways to pay for sex here, but as a foreigner you aren't welcome in most of the best venues. Plus it can be very pricey to monger here.
Lets begin with the boring technical review.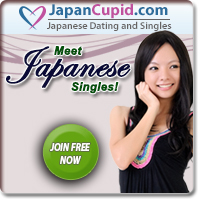 Technical Review Of Japan Cupid
We won't really get too in depth during this technical review of Japan Cupid. What makes a good dating site is its members, not really the layout of the site.
Sure, we have used some awful dating sites in the past but this isn't one of them. Overall it is quite user friendly and has a lot of good search options to help you target exactly who you are looking for.
When there are half a million users on a site the available single women online will vary greatly in looks, shapes, and personalities. There isn't really an 'average' girl here, you will find all comers.
Our advice is to use the search to target newer profiles and of course users who have been active recently. Single women who have just signed up for the site might be very eager to meet, this might be their first chance to chat with a foreigner.
A girl who has been on the site for 6 years probably won't think you are any kind of a novelty. She also may have been burned by many guys from the site in the past and be more apt to take it slow.
If you shell out for the platinum package they include a really good translator which definitely helps. We assume most foreign men probably don't speak Japanese, if not you might have a hard time on the site as most women here aren't anywhere near fluent in English.
The translator will allow the two of you to communicate quickly and understand each other. The platinum membership is only a bit more than a standard membership, it is up to you to decide if you think it is worth it or not.
Lastly, Japan Cupid is not a scam. Cupid Media has over 30 sites all around the world with millions (maybe 10's of millions) of users. These aren't bots you are chatting with, they are real live single women.
They have been around for well over a decade, scams don't last that long.
Foreign Men Dating Japanese Women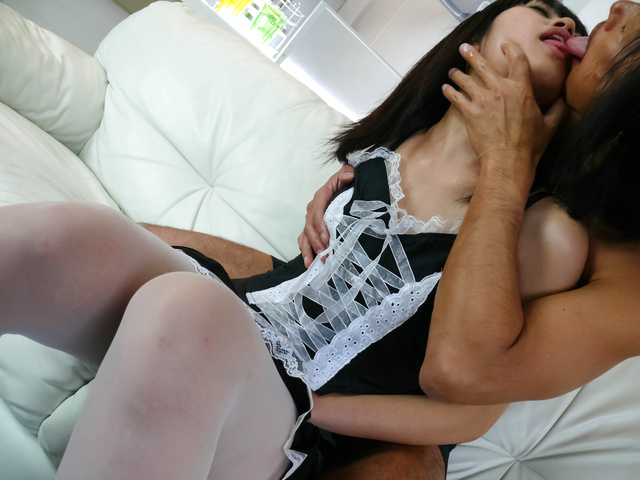 There are a few things that make dating single Japanese women seeking foreign men hard. The biggest will be the language barrier, but that can often work in your favor.
A good chunk of girls won't be able to talk with you and will have no interest in doing so. No problem, wherever you are in the world a good chunk of girls will be off limits.
The first way the language barrier works in your favor is that some girls will want to chat with you because of it. Either they want to try and practice their English or because they think it is interesting to chat with a foreigner.
Secondly, it takes the pressure off your dates. You don't need to try to 'game' these women, techniques like negging should never be used.
You don't really need to try to impress them either. Why do you think so many guys love traveling to Asia? It is because of how easy dating is here.
All you need to do is be there and be friendly. Smile a lot, keep the mood light, don't talk about negative things, and crack some jokes.
They may not have a clue what you are talking about but that is OK. They are having fun just by doing something different that they don't normally do.
Plus it makes it really hard for you to make a costly mistake. In the western world if you slip up on a date and say the wrong thing some women will pretty much cut you off on the spot.
You aren't perfect, she will no longer consider sleeping with you. If you make the same mistake with Japanese women they won't even notice.
Log on to Japan Cupid about 10 days before you head to any city and start to message all the cute girls you see. Get as many numbers as you can and try to set up dates as soon as you arrive.
Some may put out on date 1, most will be giving it up by date 2 or 3. Just schedule the dates near your hotel or apartment and have a built in excuse for needing to go up to your room at some point.
Maybe to charge your phone or to check your email. Or you forgot your ATM card, just some innocent reason why the two of you need to go up and be alone in your room.
If they agree to come up then they are very likely to put out. Remain a gentleman in the room for 20 or so minutes so they don't feel like too much of a slut and then make your move.
Why Japan Cupid Is So Important
If you have never been to Japan you may not realize how xenophobic things can be here. Foreigners are known as 'gaijin' and many places are not 'gaijin friendly' meaning you aren't allowed inside.
This is the case with some of the nightclubs and bars, but not all. There are some gaijin singles bars around, but they generally are filled with the same group of slutty girls each night.
Plus it is just really hard to cold approach women that don't speak your language. See a cute girl on the street and try to say hi, it probably won't go well.
She probably won't speak English and won't know how to reply for one. You are also putting her on the spot with lots of people who will stare at her talking to a gaijin.
But online dating solves those problems. It is discrete, Japanese women can chat with gaijin without anyone else knowing. Plus girls that are on the site probably use the internet often and are generally a bit better at speaking English than the average girl off the street.
Then of course there is just the sheer mathematical advantage. If you pipeline before you arrive you can have hundreds of numbers before you even step foot on the ground.
If you wait until you arrive to approach girls on the street or in a nightclub how many numbers can you get in a day? 5? Hundreds is a whole lot better than 5, and they are a whole lot easier to get as well.
Some guys don't like to pay for dating sites. It all comes down to what you value more, your time or your money. Most would consider paying around $30 to get hundreds of single girls phone numbers to be very worth it, others would disagree.
Hopefully this review of foreign men meeting single Japanese women on Japan Cupid helped give you a more informed decision on whether or not to sign up.