How To Meet Women In Thailand On Thai Cupid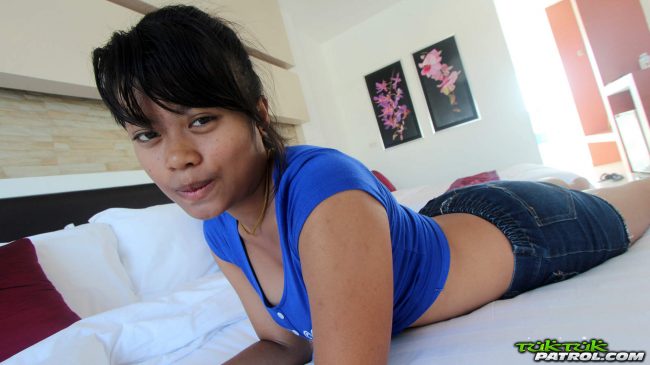 In this review we will tell you how foreign men can meet women in Thailand on Thai Cupid. Some guys are still a little bit skeptical when it comes to online dating, if that sounds like you then you need to read on.
There will be many tips given on how to meet women in Thailand seeking foreign men on Thai Cupid coming soon. We will also break down why it is such a useful resource to any guy that will be visiting here.
Like anything it has its up and downs, so we will mention the things we don't like about it as well. Overall though, if you aren't using online dating in this day and age you are being left behind.
Lets go ahead and jump right into the biggest benefits of using it.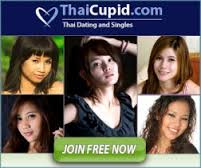 Why Foreign Men Should Use Thai Cupid
Time and efficiency. You can sum up the biggest reasons why you need to use Thai Cupid to meet Thai women interested in foreign men in those two words.
Meeting people and dating takes time, and it is always a numbers game. Not every girl you chat up is going to be interested in you, and not all will have the time to hang out.
Some may be married, have a serious boyfriend, work 10 hours a day 6 days a week, go to school while working part time, or any of a thousand other things that could hold them back. You need to make as many contacts as possible and send out as many invitations as possible to get what you want.
Women in Thailand are semi approachable on the street. They are generally pretty open to having a chat with a foreigner as long as he is polite and respectful.
On the other hand some are very shy and they also don't speak much English generally speaking. Walking up to a stranger and putting her on the spot on a busy street or in a crowded store could stress her out.
She probably will be shocked and nervous about all the eyes on her and at not being able to speak English. Sometimes you might get a number, other times you won't.
But even if you spend all day approaching how many numbers are you going to get? Then there is the problems with the nightlife.
Most tourists go to the same cities, if you go out at night there are going to be so many prostitutes in Bangkok that finding non pros will be hard. The Pattaya nightlife is even more filled with them.
Lots of times foreign men come here, pull a girl from a club, and don't even realize she is a hooker. Then in the morning when she asks for money they are shocked.
Don't be that guy, if it seems to easy in this country it probably is. Luckily you can meet thousands of women in Thailand on Thai Cupid that aren't hookers.
Meeting Thai Women Online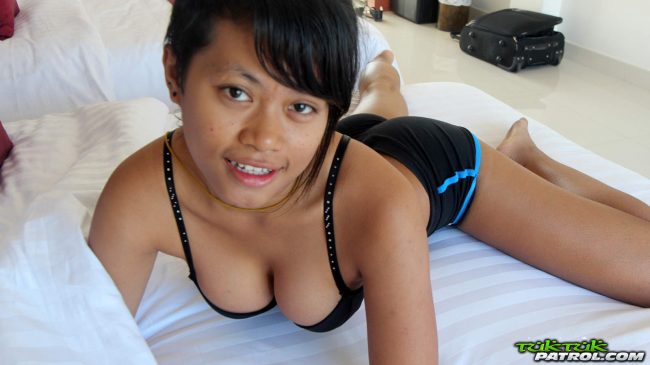 That isn't to say there are no hookers on Thai Cupid, there certainly are. However they are easy to spot, if a girl has pictures that are too sexy or hints in her profile that she wants money she is a pro.
You can also go ahead and politely ask. Just say something along the lines of 'the last girl I was chatting with asked me for money, do you expect money also?'
Afterwards say you didn't mean to offend her but just want to make sure where you both stand. Now you can screen out the hookers without making a mistake.
The easiest way to meet women in Thailand seeking foreign men online is to sign up for Thai Cupid and send a lot of messages out. As with anywhere in the world the more lines you throw out the more fish are going to bite.
Copy and paste a simple 'Hello, I am here in Thailand maybe we can meet up' type of message. Maybe throw in a compliment, and spam that out to every hot woman you see on the site.
Once they know you are actually in the country they are going to be very eager to meet up. You are now a big fish in a big pond.
You should also try and pipeline a week or 10 days before your arrival to any new city. That way you can show up with plenty of numbers and dates lined up.
Just tweak your message to say that you will be arriving next week instead of that you are in town now. Once they reply send a couple of kind messages and then ask for their contact number.
Everyone here uses the LINE app so be sure to download that and set it up before you arrive. Then you can move your chats to their instead of on the dating site, and you can even video call using the app if you want to check and make sure they look like their pics.
Dating Women In Thailand
If you are used to dating in the western world then dating women in Thailand will feel like a picnic in comparison. They are so much easier to get along with and you don't need to try and impress them at all.
Forget any 'game' techniques that you think you need to use on the women from your hometown. They are totally unnecessary here and have just as good of a chance at hurting you as helping you.
The key to dating any Asian girls is very simple: be nice. Yup, that is all that you need to do. Have boots on the ground in Asia and be a nice friendly person that is fun to be around.
Smile a lot, crack a lot of jokes, keep the mood very light. They are used to a rainbows and sunshine environment, 'real' shit is never talked about in their culture.
Don't neg them, don't raise your voice, if they do something to annoy you don't show your displeasure. Just keep smiling and laughing throughout the night.
Invite them out for some dinner, include some drinks, maybe take them dancing or some other type of entertainment. Set up the date near your home and then invite them back.
It certainly isn't a guarantee that they will come on the first night, but many will. And once they are back at your place you know where that will go. For foreign men it isn't about 'game' it is about not messing up.
The Negatives Of Thai Cupid
Nothing is perfect, and while Thai Cupid is certainly not a scam there are a couple drawbacks. The first one is that it isn't free, but the $25 for 1 month isn't too bad, and if you pay for a longer time the price per month drops drastically.
It just comes down to what you value more, your time or your money. You could try and swipe through a billion ladyboys and hookers on dating apps, or you can speed up the process and only message the girls you want to.
If you pipeline a week or two in advance of your arrival you will have so many contacts you won't have time for them all. The second negative is that there still are a few ladyboys and hookers on the site, but not near as many as the apps.
Plus when you sign up you can target your search and screen out all ladyboys. Then don't message any girl who has really racy pics up if you want to avoid the hookers, or just politely inquire if the girls want money or not.
Hey, this is Thailand, women here are often after your money and there is just no way getting around it and foreign men are all thought of as rich. Because of that you need to contact as many as you possibly can, screen out the hookers, and go out with the non pros.
Don't worry, there are still so many good girls around you won't have any shortage if you put in a tiny bit of effort and send out a bunch of easy messages. Hopefully this review of how foreign men can meet women in Thailand on Thai Cupid was helpful to you.