Meeting Girls For Sex in Hong Kong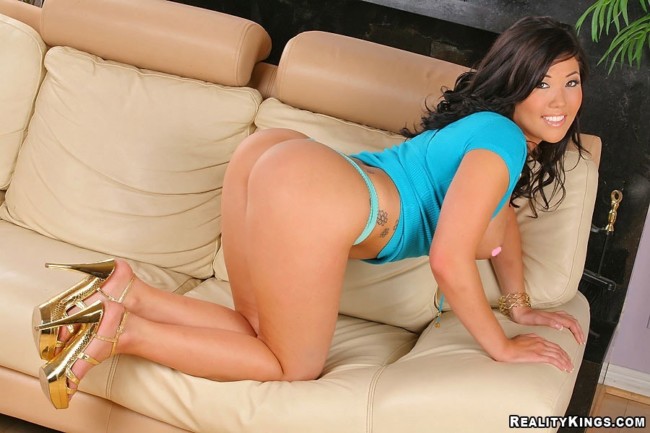 Welcome to this guide to finding girls for sex in Hong Kong. There are so many forms of mongering here and you can easily meet girls that aren't prostitutes as well.
This Hong Kong sex guide will break down each of the different types of adult entertainment plus give you links for further reading. There is so much to discuss and we don't want this post to get too long.
So we will just give you the pertinent info you need when it comes to the one woman brothels, erotic massage parlors, and meeting hookers online as well.
Plus we will briefly discuss the best ways to meet girls who aren't prostitutes as well, though we suggest you check out our dating guide for that. If you aren't aware the main area for adult entertainment is Kowloon which is basically a red light district.
Things can be a bit spread out, but if you want to monger in this city then you definitely will want to be staying in Kowloon. Certain areas and roads are known to have more brothels and prostitutes than others and we will definitely mention that as we go along the way.
A couple of quick travel related things, you probably will want to get yourself familiar with the MTR which makes getting around the city quick, easy, and cheap. There will be a mongering map later that should help out as well.
And when we discuss prices they will all be in Hong Kong Dollar and currently you get a little under 8hkd for every $1 USD.
One Woman Brothels In Hong Kong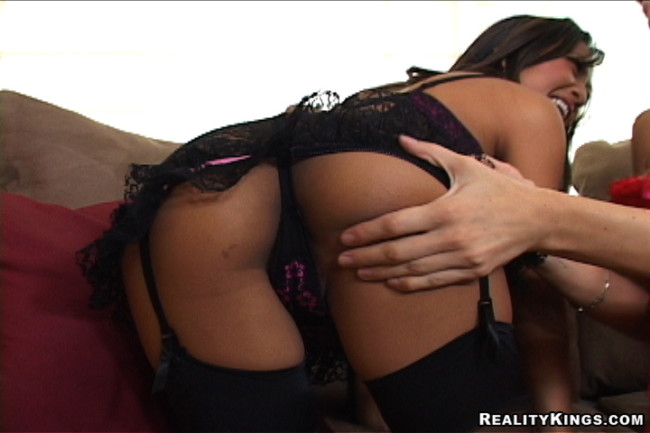 Prostitution is legal here but pimping or running a brothel or escort agency or not. For that reason many girls have started to work in their own 'one woman brothel' where they rent out an apartment and sell their body from there.
These Hong Kong one woman brothels can be in the form of a small group of apartments with just a handful of girls working in the same building ranging to 18 floors of prostitutes. You can find them in various locations all over the Kowloon red light district, and they are often referred to as walk ups.
The most famous walk up brothel would probably be the Fuji Building on Lockhart Road near the Wan Chai MTR. It is a 22 story building with 18 floors full of one woman brothels.
Take the elevator up to a random floor and then start ringing buzzers at doors, each floor has around 5 or so different prostitutes working on it. The price for sex will be in the 500hkd range but each girl can set her own rate.
Some more big red light district type buildings would be the King Hing Building in Mong kok and the Hop Yee Building. There are also many smaller one woman brothels all around Kowloon, particularly on or around streets like:
Reclamation Street near Dundas Street
Nathan Road
Temple Street on roads like Jordan, Kansu, Woosung, Shanghai
Yau Ma Tei south of the Prince Edward MTR stop
Yuen Long
Tuen Mun
Tsuen Wan
So how do you find these smaller walk up brothels around Kowloon? They usually have signs outside saying the prices which can vary based on the nationality of the girl.
Russian or Eastern European prostitutes will be the most expensive, mainland Chinese are likely to offer the cheapest sex in Hong Kong. Southeast Asians will be somewhere in the middle, but this can all vary. Prices can be in the 250-800 range.
There may also be older ladies sitting outside on a stool next to some stairs leading upwards, hence the name walk up brothels. You follow the stairs to the reception area and then get presented with a lineup of girls and choose the one you like.
There are also 'walk in' brothels which you usually find when meeting hookers online. You end up talking to a pimp or escort agency who will send you to a hotel where girls rent out rooms and turn them into brothels.
These sex hotels are also located in Kowloon and some known for this are:
Kimberly Hotel
Eaton Hotel
Hotel MK
Casa Smart Hotel
Speaking of online escorts lets move on to them now.
Search For 141 Escorts Online
For some reason that we can't begin to explain 141 became the code word for finding sex online in Hong Kong. Whether you want to meet independent escorts or find brothels those numbers are what you need to search for.
Often times you will be dealing with escort agencies and like we mentioned above they will send you to those sex hotels. Or you can try to have them over to your hotel or apartment but they aren't always up for that.
Go141 is one of the most popular online escort sites, and Miss148 is as well. A good message board that reviews different brothels and prostitutes around town is forum.sex.141.
If you do want to meet hookers online then be sure to get current pictures on some chatting app and then make it clear if the girl you meet isn't the one from the pics you won't pay. This will lower your chances of expecting an 8 and being sent a 6.
Prices will likely be more expensive, probably in the 800 to 2,000 range but again there are so many variables at play we can't give an exact number. Here is a longer write up on the Hong Kong online escort scene.
Street Prostitutes In Kowloon
All around the Kowloon red light district it will easy to be able to meet sexy ladies of the night on the streets. Prostitutes will be out and about, particularly in the areas around the other forms of adult entertainment.
The street girls will likely be cheaper than the other ways, or maybe around the prices of the one woman brothels. You might want to take a little bit more safety precautions when dealing with street girls.
Some of the biggest street prostitute hot spots would be near the Chunkring Mansion, the night market in Temple Street, and in Yau Ma Tei. The area around Chunkring Mansion is known to have African prostitutes.
Prostitute Pick Up Bars In Wan Chai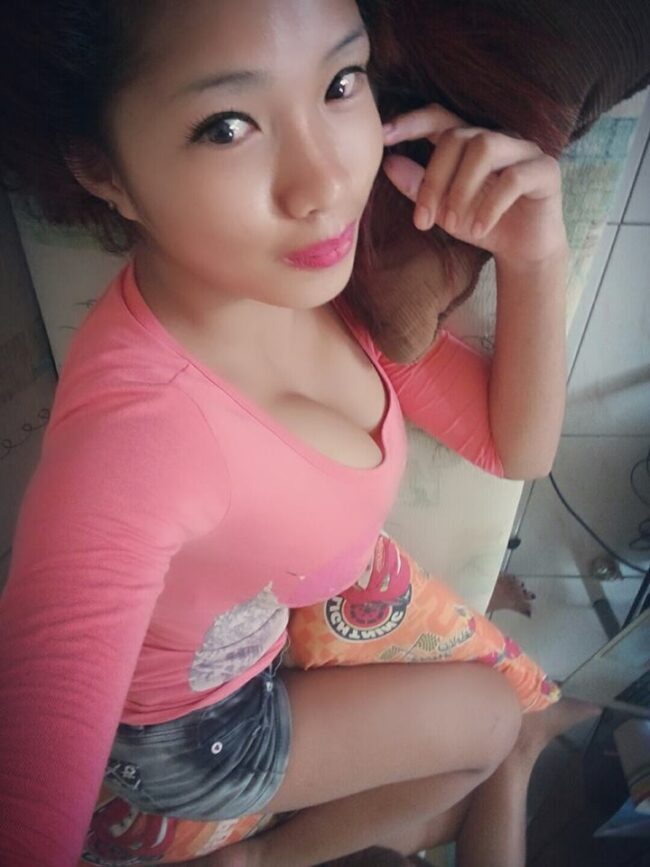 If you want to meet some hotter freelance prostitutes who might be a little hotter than what you find on the streets then head to the Wan Chai nightlife district. Particularly on Lockhart Road and Jaffe Road you will find all of the adult entertainment you need.
There are freelance prostitute pick up bars here where you can find some of the sexiest girls in Hong Kong. There are also Filipina girly bars where you buy ladies drinks and pay a lot of money to hang out with girls but might not actually be able to have sex.
If you walk into a bar and they are all over you to buy them drinks then you are probably in a girly bar. These are kind of clip joints so be more careful in them, but some do have barfines or girls who will leave with you for sex. There is even one that could be classified as a blowjob bar in Hong Kong.
For the most part the whole lady drink business is best to be avoided. Stick to the freelance hooker bars in Wan Chai like:
Escape
Joe Bananas
New Makati
NeptuneIII
HK Cafe
Amazonia
The girls here are likely to be a lot more expensive. Somewhere in the 800-2,000hkd range, and some may want even more then that. The majority would be Filipina or Indonesian, but you can find some Chinese, Latina, and African hookers here as well.
Sex Massage Parlors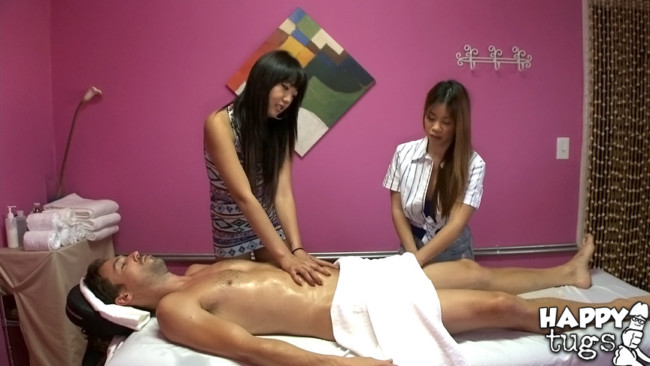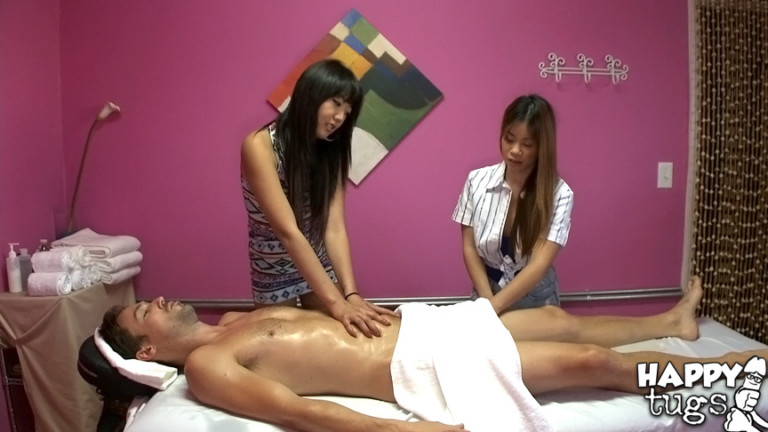 If you want to get a sex massage you might be better off visiting the sex spas in Macau. They are famous in the mongering community around the world and are probably better than you can find here.
But there are some decent men's erotic spas to mention in our Hong Kong sex guide. For a good happy ending massage head to:
Silver Spring Sauna on Nathan Road
Nuru Spa in Tism Sha Tsui
Butterfly Spa at Room A, 8/F, 19-21 Cameron Road in Tsim Sha Tsui
K Spa at 114 Thompson road in Wan Chai
Blue Sky Sauna in Plaza Two of Causeway Bay
Shanghai Street near Temple Street
Art Massage
Kpressure at 111 Woosung St and Jordan Road
Serenity Spa Hong Kong
Allure Spa on Granville Road
Xanadu Spa on Granville Road in Tsim Sha Tsui
You will see girls offering massage all over the Kowloon red light district so don't only need to stick with the men's spas listed above. Allure and Xanadu would be considered high class and are expensive at almost 1700hkd.
The others are generally going to cost you around 500. You can find all sorts of various services like soapy massage, nuru massage, prostate, lingham, two girl, and can also order an erotic massage online as well.
Mongering Map
That wraps up the mongering part of this Hong Kong sex guide. Here is a map to help you find some of the best venues for adult entertainment around town.
Addresses in Chinese can be kind of hard to discern but we did our best.
Meeting Single Girls In Hong Kong
Foreign men picking up single girls in Hong Kong won't be as easy as many other countries in Asia for one main reason. That of course would be money, and many of the local girls are plenty well off.
For day game just play the lost tourist role but be prepared to back off if they do not seem interested. For nightlife there are a few areas you should focus on.
The first is Lan Kwai Fong where you can go to pick up bars and nightclubs to meet single girls in Hong Kong like:
Then you can also try and party in Tsim Sha Tsui at singles bars like Dada Bar and Eyebar. Or you can try to pick up girls in Wan Chai but remember most of them will be hookers.
However on Sundays they have maid's day which is when many of the Filipina and Indonesian girls who work here are off. You can find them hanging out all around Wan Chai on the streets through the day and night.
Starting mid afternoon they will visit the bars we listed above, some may be part time hookers hoping to get paid, others may be looking to have fun, find a foreign boyfriend, or just hook up. So from Monday to Saturday the Wan Chai nightlife district is mostly for hookers, but on Sunday it is mostly for non pro or semi pro girls.
Hong Kong Girls Seeking Foreign Men
Even though many of the local girls may not need your money that doesn't mean that some won't be interested in foreign men. Plus there are so many Filipina girls and Indonesians who would love to find a foreign husband, boyfriend, or just to get laid from time to time.
The best online dating site to meet women in Hong Kong seeking foreign men would be AsianMatchMate. We don't always promote this hook up dating site in because it usually doesn't have enough female members to make it worthwhile.
However there are always exceptions and you will be surprised at how many girls here use AsianMatchMate to meet guys for sex. Because this is such an international county you do have other options.
Other good sites to try and use would be Hong Kong Cupid, Filipino Cupid, ChinaLoveCupid, or Indonesian Cupid depending on which nationality you prefer, if you have a preference at all. Online dating can be a great way to meet women who either want a serious relationship or just want to hook up with foreign men.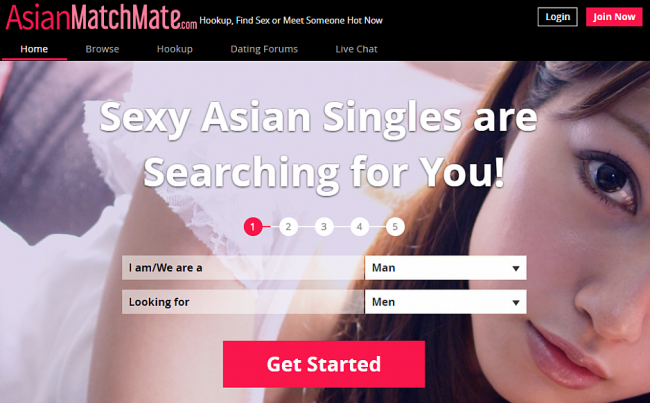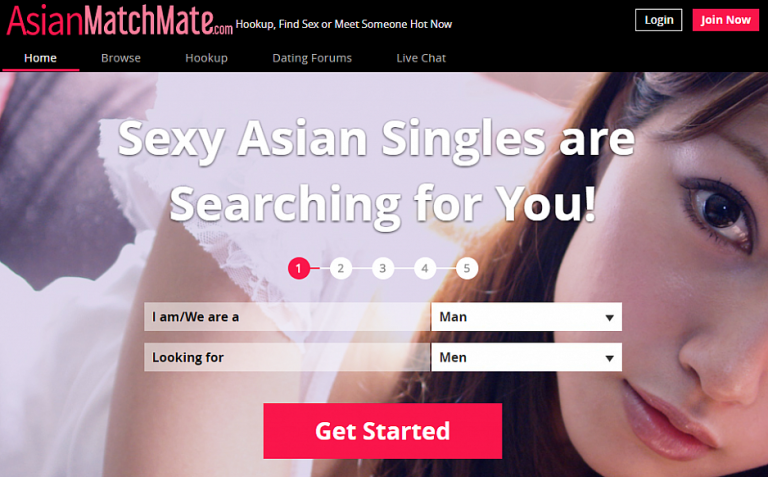 Good Luck Finding Sex In Hong Kong
That is about all the info we have for this Hong Kong sex guide. Remember that if you are looking for any more info on any of the ways to monger mentioned here to click on the links for further reading.
If you wanted even more info on the nightlife and mongering scene plus good tips for taking a vacation here and also to Macau check out this men's travel guide. It will help you map out your vacation so you can get the most out of your time and money.
Good luck when finding girls for sex in Hong Kong.